Couple in the next room bound to win a prize
They've been going at it all night long
Well, I'm tryin' to get some sleep
But these motel walls are cheap
Lincoln Duncan is my name
And here's my song, here's my song
My father was a fisherman
My mama was a fisherman's friend
And I was born in the boredom and the chowder
So when I reached my prime
I left my home in the Maritimes
Headed down the turnpike for New England, sweet New England
Holes in my confidence
Holes in the knees of my jeans
I was left without a penny in my pocket
Ooh-oowee, I was about as destituted as a kid could be
And I wished I wore a ring so I could hock it
I'd like to hock it
A young girl in a parkin' lot
Was preaching to a crowd
Singing sacred songs and reading from the Bible
Well, I told her I was lost
And she told all about the Pentecost
And I seen that girl as the road to my survival
I know, I know, I know, I know, I know, I know
Just later on the very same night
When I crept to her tent with a flashlight
And my long years of innocence ended
Well, she took me to the woods
Sayin' "Here comes something, and it feels so good!"
And just like a dog I was befriended, I was befriended
Oh, oh, what a night
Oh, what a garden of delight
Even now that sweet memory lingers
I was playing my guitar
Lyin' underneath the stars
Just thankin' the Lord
For my fingers
For my fingers
I know, I know, I know, I know, I know, I know
Lyrics © Universal Music Publishing Group
Written by: Paul Simon

Lyrics Licensed & Provided by LyricFind
To comment on specific lyrics,
highlight them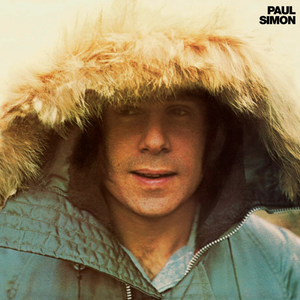 "Duncan" is the second song on, and third Hot 100 hit from, Paul Simon's February 1972 album Paul Simon, his first solo endeavor after the dissolution of the duo Simon & Garfunkel. The song was also released as a single in July 1972 as "Duncan" b/w "Run That Body Down".

A ballad in E-minor, "Duncan" tells the story of Lincoln Duncan, a fisherman's son. An inability to fall asleep in a cheap motel due to the loud sex that a couple is having next door sends Duncan off on a long reverie.
Read Full Bio
"Duncan" is the second song on, and third Hot 100 hit from, Paul Simon's February 1972 album Paul Simon, his first solo endeavor after the dissolution of the duo Simon & Garfunkel. The song was also released as a single in July 1972 as "Duncan" b/w "Run That Body Down".

A ballad in E-minor, "Duncan" tells the story of Lincoln Duncan, a fisherman's son. An inability to fall asleep in a cheap motel due to the loud sex that a couple is having next door sends Duncan off on a long reverie. He recalls his decision to leave "the boredom and the chowder" of his hometown in the Canadian Maritime Provinces and head towards New England. He recalls running out of money, losing his virginity to a young female street preacher – "just like a dog I was befriended" – and finally lying on the ground at night and thanking God for his musical (and broader tactile/sensual) abilities.

Between the stanzas, the song features instrumental interludes, played on 2 flutes, by Los Incas, an Andean group which had previously collaborated with Simon & Garfunkel on "El Condor Pasa (If I Could)" in 1970.

Duncan" peaked at #52 on the Billboard Pop Singles chart in 1972
Genre not found
Artist not found
Album not found
Search results not found
Song not found