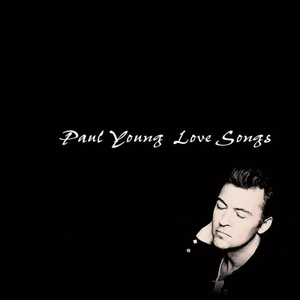 Paul Young with Paul Carrack
Don't Dream It's Over
Paul Young Lyrics
Jump to: Overall Meaning ↴ Line by Line Meaning ↴
There is freedom within, there is freedom without
Try to catch the deluge in a paper cup
There's a battle ahead, many battles are lost
But you'll never see the end of the road
While you're traveling with me
Hey now, hey now
Don't dream it's over
Hey now, hey now
When the world comes in
They come, they come
To build a wall between us
We know they won't win
Now I'm towing my car, there's a hole in the roof
My possessions are causing me suspicion but there's no proof
In the paper today tales of war and of waste
But you turn right over to the T.V. page
Hey now, hey now
Don't dream it's over
Hey now, hey now
When the world comes in
They come, they come
To build a wall between us
We know they won't win
Now I'm walking again to the beat of a drum
And I'm counting the steps to the door of your heart
Only shadows ahead barely clearing the roof
Get to know the feeling of liberation and release
Hey now, hey now
Don't dream it's over
Hey now, hey now
When the world comes in
They come, they come
To build a wall between us
We know they won't win
Don't let them win (hey now, hey now, hey now, hey now)
Hey now, hey now
Don't let them win (they come, they come)
Don't let them win (hey now, hey now, hey now, hey now)
Overall Meaning
The lyrics of Paul Young's song "Don't Dream It's Over" can be interpreted in different ways, but the message of the song has a clear theme of hope despite the challenges and adversities that one may face. The opening line, "There is freedom within, there is freedom without" suggests that there is a degree of control in one's life, despite external circumstances. However, the line "try to catch the deluge in a paper cup" reminds us that this control is limited, like trying to contain the vast and overwhelming forces of nature with something as flimsy as a paper cup.
The chorus of the song, which repeats the phrase "Hey now, hey now, don't dream it's over" is a call to perseverance and resilience. It acknowledges that there are forces in the world that seek to separate and divide us, but the line "we know they won't win" is a declaration of defiance and faith in the power of connection and unity, even in the face of division.
The second verse includes references to personal struggles and anxieties, as the singer describes suspicions about their possessions and the distractions of media. But the image of walking to the beat of a drum, with only shadows that are "barely clearing the roof" suggests a journey towards something better, a path towards a brighter future.
Overall, the message of "Don't Dream It's Over" is one of hope, tenacity, and the importance of connection and community in the face of adversity.

Line by Line Meaning
There is freedom within, there is freedom without
There is both internal and external freedom that exists, allowing for choice and autonomy
Try to catch the deluge in a paper cup
Attempting to contain or control something that cannot be contained or controlled
There's a battle ahead, many battles are lost
The future is uncertain and there will be obstacles along the way
But you'll never see the end of the road
There will always be challenges, but life is a journey with no ultimate destination
While you're traveling with me
I'm here for support and companionship
Hey now, hey now
Wake up, pay attention
Don't dream it's over
Don't give up hope or lose sight of aspiration
When the world comes in
When the reality and stress of daily life sets in
They come, they come
External pressures can create division and detract from internal strengths
To build a wall between us
Attempting to drive a wedge and divide people
We know they won't win
Despite these external pressures, they will not ultimately prevail
Now I'm towing my car, there's a hole in the roof
The journey can be difficult and imperfect
My possessions are causing me suspicion but there's no proof
Obsessing over material possessions can be unfulfilling and misguided
In the paper today tales of war and of waste
News media often focuses on negative, depressing stories
But you turn right over to the T.V. page
Turning to other forms of escapism to avoid facing reality
Now I'm walking again to the beat of a drum
Finding motivation and purpose to keep moving forward
And I'm counting the steps to the door of your heart
Working to build a strong emotional connection with someone
Only shadows ahead barely clearing the roof
The future is uncertain and unclear
Get to know the feeling of liberation and release
Experience the freedom that comes from letting go and moving forward
Don't let them win (hey now, hey now, hey now, hey now)
Don't give up the battle against external pressures
Don't let them win (they come, they come)
Stand strong against adversity and division
Don't let them win (hey now, hey now, hey now, hey now)
Remain vigilant and resilient
Lyrics © BMG Rights Management
Written by: Neil Finn

Lyrics Licensed & Provided by LyricFind
To comment on or correct specific content,
highlight it
Genre not found
Artist not found
Album not found
Search results not found
Song not found