Everytime You Go Away
Paul Young Lyrics
Hey!, if we can solve any problem
Then why do we lose so many tears
Oh, and so you go again
When the leading man appears
Always the same thing
Can't you see, we've got everything goin' on and on and on
Every time you go away you take a piece of me with you
Every time you go away you take a piece of me with you
Go on and go free, yeah
Maybe you're too close to see
I can feel your body move
It doesn't mean that much to me
I can't go on sayin' the same thing
Just can't you see, we've got everything do you even know we know
Every time you go away you take a piece of me with you, oh
Every time you go away you take a piece of me with you
I can't go on sayin' the same thing
'Cause baby, can'tcha see, we've got everything goin' on and on and on
Every time you go away you take a piece of me with you
Every time you go away you take a piece of me with you
Looking at the pieces (Every time you go away)
Be careful (You take a piece of me with you)
(Every time you go away) Every time you go, every time you go
(You take a piece of me with you) You take a piece of me!
(Every time you go away you take a piece of me with you) Every time you go!
Lyrics © WARNER CHAPPELL MUSIC INC, BMG Rights Management, Warner Chappell Music, Inc.
Written by: Daryl Hall

Lyrics Licensed & Provided by LyricFind
To comment on specific lyrics,
highlight them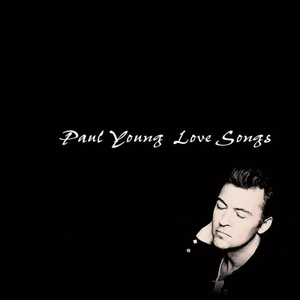 "Everytime You Go Away" is a song written by Daryl Hall and covered by Paul Young in 1985 (see 1985 in music).

The original appeared on Hall & Oates's 1980 album, Voices, although it was not released as a single. Hall & Oates also recorded it for their 1985 concert album Live at the Apollo. Young's version hit number one on the Billboard Hot 100 on July 27, 1985. It remains his only number-one hit and one of only two top 10 hits he had on the U.S.
Read Full Bio
"Everytime You Go Away" is a song written by Daryl Hall and covered by Paul Young in 1985 (see 1985 in music).

The original appeared on Hall & Oates's 1980 album, Voices, although it was not released as a single. Hall & Oates also recorded it for their 1985 concert album Live at the Apollo. Young's version hit number one on the Billboard Hot 100 on July 27, 1985. It remains his only number-one hit and one of only two top 10 hits he had on the U.S. pop singles chart. It also topped the U.S. adult contemporary chart for two weeks. The song peaked at No. 4 in the UK, Young's home country. The song won Best British Video at the 1986 Brit Awards.

Young's version features a haunting combination of echoed piano, Pino Palladino's distinctive fretless bass and an electric sitar, the latter a long-neglected instrument by the mid-1980s.

At the end of the 1987 movie, Planes, Trains and Automobiles, the song is performed by Blue Room. In 2006, Clay Aiken covered the song on his CD A Thousand Different Ways.

Billboard Hot 100 number-one single: July 27, 1985 (1 week)
Genre not found
Artist not found
Album not found
Search results not found
Song not found