There's a time for us to let go
There's a time for holding on
A time to speak, a time to listen
There's a time for us to go
There's a time for living low down
There's a time for getting high
A time for peace, a time for fire
A time to live, a time to die
A time to scream, a time for silence
A time to scream, a time for silence
A time for truth against the lies
A time for fate, a time for science
There's a time for us to shine
There is a time for mis-believing
There's a time to understand
A time for hurt, a time for healing
A time you run, to make a stand
Oh, this is the time of our lives
Oh, this is the time of our lives
Oh, this is the time of our lives
Oh, this is the time of our lives
Hold on
Lyrics © O/B/O APRA AMCOS
Written by: Paul Van Dyk

Lyrics Licensed & Provided by LyricFind
To comment on specific lyrics,
highlight them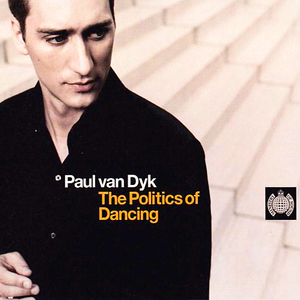 Matthias Paul (born 16 December 1971 in Eisenhüttenstadt, Bezirk Frankfurt, East Germany known professionally as Paul van Dyk is a German DJ, record producer and musician. His fifth original album In Between was released August 2007 and features collaborations with David Byrne and Jessica Sutta.

PvD is renowned as one of the hardest working artists, with sold-out tours that cross each continent, headline spots at every major festival, and a hugely successful recording career.
Read Full Bio
Matthias Paul (born 16 December 1971 in Eisenhüttenstadt, Bezirk Frankfurt, East Germany known professionally as Paul van Dyk is a German DJ, record producer and musician. His fifth original album In Between was released August 2007 and features collaborations with David Byrne and Jessica Sutta.

PvD is renowned as one of the hardest working artists, with sold-out tours that cross each continent, headline spots at every major festival, and a hugely successful recording career. With over 3 million albums sold worldwide, van Dyk travels around the world over 16 times each year to sold out performances internationally. 2007 alone has brought us PvD remixes of Depeche Mode's "Martyr", Britney Spears' "Gimmy more" and Justin Timberlake's "What Goes Around.... Comes Around".

PvD received a Grammy nomination in 2005 for Best Dance/Electronic Album for his original album Reflections – this marked the first time NARAS recognized this category. His original productions from Reflections have been synced into major motion pictures such as Into the Blue, Sisterhood of the Traveling Pants, television's Entertainment Tonight and MTV's Cribs, and international ad campaigns for Motorola, HBO, Land Rover, Ski Vail and most recently for Jeep. This year he won the International Dance Music Award (IDMA) for Best Euro DJ.

Previously, PvD won four IDMAs in 2006: Best Global DJ, Best NuNRG/Euro Track, Best Producer and Best Mix Compilation for The Politics of Dancing 2. In addition, PvD was voted "America's Favorite DJ" for 2004 and 2005 by BPM Magazine and was the big winner at the 2004 Dancestar Awards, taking home 3 awards: Best International DJ, Best Event and Best Music in a Commercial (Motorola). He also won the Mexican Oscar for his soundtrack in the film Zurdo in March 2004. Paul van Dyk was voted "Best Music Maker" by DJ Magazine, received the "Best International DJ Award" at the 1999 Music Awards in London, was named "Best International DJ" by Ministry of Sound Magazine, and Mixmag elected him as "Man of the Year".

Aside from his musical activity, Paul van Dyk has always dedicated a significant part of his life to politics and social justice: from his youth, when he fled over the Berlin Wall to the West, to his children's charity in India's Mumbai, and his partnership scheme with the German Red Cross to help poor children in Berlin. In 2004, PvD was the only electronic artist involved in a nationwide tour with the Rock The Vote campaign, where he joined the likes of Bono, P Diddy, the Black Eyed Peas and George Clinton in campaigning for America's youth to sign up to vote in the presidential election. In 2006 he received Berlin's Medal of Honor (Landesverdienstorden) in recognition of his work with Ruckenwind, a charity organization he founded dedicated to helping poor children in Berlin. He joins a distinguished list of arts and political establishment figures with this honor.

Born in Eisenhüttenstadt, East Germany, Paul van Dyk grew up in communist East Berlin. Because his community did not have a true club culture, Paul van Dyk listened to the radio where he discovered his passion for music that extended beyond Techno music – he wanted to create a different, more unique sound. In the early 1990's Paul van Dyk was spinning regularly at various clubs in Berlin before releasing his first album 45 RPM in 1994. But it wasn't until the release of his second album Seven Ways which catapulted him into the Top 100, followed by the release of his hit single "For An Angel," which began to earn him praise across the globe. By the time Paul van Dyk released Out There & Back in 2000, it became clear that the Berlin-based musician had far more to offer than his signature club sets and remixes that had already defined him as one of the most influential DJs and producers of all time. His first compilation mix CD Politics of Dancing was released in 2001, followed by Global in 2003 – a DVD which illustrates his own experiences traveling the world.

Paul van Dyk created the internet radio station VONYC.com focused on the electronic dance scene.

Paul van Dyk's touring diary remains incredibly hectic with regular globetrotting stops at major venues across the globe from New York, London, Ibiza to India, China and Singapore. In the little time remaining between all the travel, Paul van Dyk resides in Berlin where he has his own radio show "Paul van Dyk's VONYC Sessions" which airs weekly on Area 33 on Sirius Radio on Thursday nights at 6PM ET (and rebroadcasts Saturdays at 8PM ET and Tuesdays at Midnight ET) and Soundgarden which airs every Saturday 2pm – 4pm (EST) on Fritz radio and over the internet (www.fritz.de).

For more information, please visit www.paulvandyk.com or www.myspace.com/paulvandyk.

1991
Genre not found
Artist not found
Album not found
Search results not found
Song not found