Broken Whiskey Glass
Post Malone Lyrics
Jump to: Overall Meaning | Line by Line Meaning
I done drank codeine from a broken whiskey glass
I done popped my pills and I smoked my share of grass
Slaved for the man and I broke my fuckin' back
So you can take your nine-to-five and shove it up your ass
And I won't go on, like a highway to hell
Going too damn fast, I spilled drink on my Chanel
And I woke up and my room's fuckin' trashed like a damn hotel
Where I go next, now, only time will tell
Whoa-oh, whoa-oh, whoa-oh, whoa-oh
I done spent some time chasin' women that don't give a shit
I done learned my lessons and I ain't never gon' forget
Started callin' this shit, started ballin' and shit, started flickin' that wrist
They ain't never listened now I'm makin' them hits so I'm fuckin' your bitch
No it ain't nothin' fickle for me to forget that you ever exist
Bet you 'member my name when I pull up and dab with that, doesn't exist, skrrr
Spill lean on supreme last saturday, let that shit splash, motherfucker talk saucey
Pass me the drugs, motherfucker let me shine
At the white house, call my homie joe biden, he flyin' out weed
Smokin' my dope, beggin' that that be the code
Man, don't be silly, that shit you rockin' is old
Like it's been years since you been to the store
Feel I need milly but I ain't from Philly
I'm poppin' a wheelie, I show off my grillie
I do this for real-y and for my family
Some shade every night, man, it's all so familiar
The bitches they killin' me
Like, bitch are you kiddin' me?
Ballin', that shit, that shit killin' me
You can't get rid of me
Now you want my chain and my jeans but you no good at chemistry
Whoa-oh, whoa-oh, whoa-oh, whoa-oh
Overall Meaning
In Post Malone's song Broken Whiskey Glass, the lyrics paint a picture of a life filled with both the highs of stardom and the lows of addiction and hard work. The opening lines describe the singer's experiences with drugs and alcohol, as he has drunk codeine from a broken whiskey glass, popped pills, and smoked marijuana. He goes on to describe his struggles to succeed, having worked hard for "the man" and having broken his back, only to reject the idea of a traditional nine-to-five job. Post Malone then alludes to the difficulties of fame, such as spilling drinks on luxury brands like Chanel and waking up in rooms trashed like a hotel.
Later in the song, Post Malone reflects on his life and the lessons he's learned. He admits to chasing after women who don't care about him and reflects on the importance of hard work and dedication to a craft. He describes the success he's found through music, pulling himself up from a low point to create hit songs that have made him a star. Despite his success, he still faces challenges, such as addiction and envy from others who want what he has.
Overall, the lyrics of Broken Whiskey Glass paint a picture of a complex and difficult life, filled with both successes and struggles. The song highlights the tension between the highs of stardom and the lows of addiction and hard work, offering a raw and honest look at Post Malone's experience as an artist.

Line by Line Meaning
I done drank codeine from a broken whiskey glass
I have consumed codeine from a damaged whiskey glass.
I done popped my pills and I smoked my share of grass
I have taken pills and smoked a significant amount of marijuana.
Slaved for the man and I broke my fuckin' back
I worked hard for someone else, and it caused physical strain.
So you can take your nine-to-five and shove it up your ass
I reject conforming to the traditional work schedule and lifestyle.
And I won't go on, like a highway to hell
I refuse to continue on a destructive path.
Going too damn fast, I spilled drink on my Chanel
I was moving too quickly and carelessly, resulting in a spill on my expensive clothing.
And I woke up and my room's fuckin' trashed like a damn hotel
I woke up to a messy room, resembling a hotel room after a wild night.
Where I go next, now, only time will tell
I am uncertain about my future plans and where life will take me.
I done spent some time chasin' women that don't give a shit
I have pursued women who do not care about me.
I done learned my lessons and I ain't never gon' forget
I have gained wisdom from my experiences and will not forget them.
Started callin' this shit, started ballin' and shit, started flickin' that wrist
I began succeeding and achieving wealth, as evidenced by my expensive belongings and jewelry.
They ain't never listened now I'm makin' them hits so I'm fuckin' your bitch
People did not take my music seriously, but now that I am successful, I am able to have intimate relationships.
No it ain't nothin' fickle for me to forget that you ever exist
It is not difficult for me to forget about someone who did not support me.
Bet you 'member my name when I pull up and dab with that, doesn't exist, skrrr
People will remember my name when I become even more successful and make an entrance with my signature dance move.
Spill lean on supreme last saturday, let that shit splash, motherfucker talk saucey
Recently, I spilled a drug mixture on my luxury clothing and people were gossiping about it.
Pass me the drugs, motherfucker let me shine
Give me the drugs so I can feel good and be in the spotlight.
At the white house, call my homie joe biden, he flyin' out weed
I have connections with people in high positions and can get access to illegal substances.
Smokin' my dope, beggin' that that be the code
Sincerely hoping that the marijuana I am smoking is potent and high-quality.
Man, don't be silly, that shit you rockin' is old
Do not be ridiculous, your style is outdated.
Like it's been years since you been to the store
It appears that you have not updated your wardrobe in a long time.
Feel I need milly but I ain't from Philly
I desire a large sum of money, but I am not from Philadelphia.
I'm poppin' a wheelie, I show off my grillie
I am performing a motorcycle trick and showing off my gold jewelry.
I do this for real-y and for my family
I am genuinely pursuing this lifestyle for myself and to support my loved ones.
Some shade every night, man, it's all so familiar
I am used to experiencing negativity and criticism.
The bitches they killin' me
Women are causing me stress and frustration.
Like, bitch are you kiddin' me?
Are you serious with the way you are treating me?
Ballin', that shit, that shit killin' me
Being rich and successful is causing me problems and challenges.
You can't get rid of me
You will not be able to forget about me or my success.
Now you want my chain and my jeans but you no good at chemistry
People desire my wealth and belongings, but they lack the intelligence to achieve the same success.
Lyrics © Universal Music Publishing Group, Sony/ATV Music Publishing LLC
Written by: Austin Richard Post, Rex Kudo, Markous Roberts, Idan Kalai

Lyrics Licensed & Provided by LyricFind
To comment on or correct specific content,
highlight it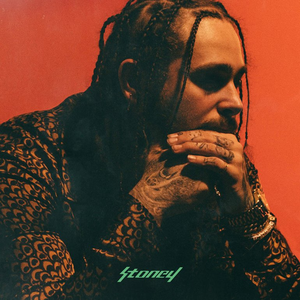 The entirety of "Broken Whiskey Glass" is sort of a blend of Post Malone's love for hip-hop and rock music.

The first half of the song has acoustic guitar chords played, by himself, in a slow tempo and with a heavy emphasis on Post's singing. After the chorus, the instrumental changes to a more hip-hop style one and Post starts focusing more on rapping.
Genre not found
Artist not found
Album not found
Search results not found
Song not found