Ooh, I fall apart
Ooh, yeah, mm
She told me that I'm not enough (yeah)
And she left me with a broken heart (yeah)
She fooled me twice and it's all my fault (yeah)
She cut too deep, now she left me scarred (yeah)
Now there's so many thoughts goin' through my brain (yeah)
And now I'm takin' these shots like it's Novocaine, yeah
Ooh, I fall apart
Down to my core
Ooh, I fall apart
Down to my core
Ooh, didn't know it before
Surprised when you caught me off guard
All this damn jewelry I bought
You was my shorty, I thought
Never caught a feelin' this hard
Harder than the liquor I pour
Tell me you don't want me no more
But I can't let go
Everybody told me so
Feelin' like I sold my soul
Devil in the form of a whore
Devil in the form of a whore
You said it
No, you said it
No, you said it
We'd be together, oh
Ooh, I fall apart
Down to my core
Ooh, I fall apart
Down to my core
Ooh, didn't know it before
Surprised when you caught me off guard
All this damn jewelry I bought
You was my shorty, I thought
Ice keep pourin' and the drink keep flowin'
Try and brush it off, but it keep on goin'
Covered in scars and I can't help showin'
Whippin' in the foreign and the tears keep rollin'
Ice keep droppin' and the drink keep flowin'
Try to brush it off but it keep on goin'
All these scars, can't help from showin'
Whippin' in the foreign and the tears keep rollin', yeah
Ooh, I fall apart
Down to my core
Ooh, I fall apart
Down to my core
Ooh, didn't know it before
Surprised when you caught me off guard
All this damn jewelry I bought
You was my shorty, I thought
Ayy, ayy
Ayy, ayy, ayy, uh, ayy, ayy
Lyrics © Universal Music Publishing Group, Sony/ATV Music Publishing LLC
Written by: Carlo Montagnese, William Walsh, Austin Richard Post

Lyrics Licensed & Provided by LyricFind
To comment on specific lyrics,
highlight them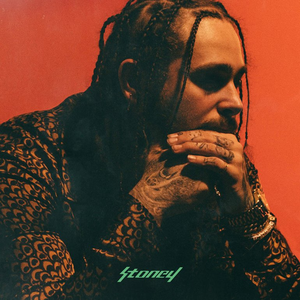 On "I Fall Apart," Post reminisces about a heart break up he experienced in high school. The song was released as the sixth single from Stoney on October 17, 2017.

He jokingly mentioned in a Hot 97 interview that he "dove into his really emotional side" and even "cut himself to some records" in the album, and it shows in his lyrics.
Genre not found
Artist not found
Album not found
Search results not found
Song not found