Ooh, yeah, yeah, yeah
Such a long time
I've been waitin', I've been waitin' for a long time
Such a long time
I've been waitin', I've been waitin' for a long time
Such a long time (ooh)
Ooh, this shit bliss, I'm so rich (fuck that shit, ooh)
Abs like Abercrombie Fitch (damn, ooh)
Milly, on my, whoa
Versace boxers on my dick (on my dick, damn)
Bud Light runnin' through my piss (ooh)
On a yacht 50 meters insuffish (insufficient)
50 carats on my fist (on my fist)
The roof go down when I hit switch (ooh, bitch)
I money ball like Bradley Pitt (Bradley Pitt, ayy)
I worked so hard for all this shit (all this shit)
Pumpin' out classics in the Bat mobile, goin' bat shit
Such a long time
I've been waitin', I've been waitin' for a long time
Such a long time
I've been waitin', I've been waitin' for a long time
Such a long time
I'm in Saint-Tropez I had to check wrist (wow)
I just bought my girl a new necklace (necklace)
One, two, three, four, five, six
I'll take 'em all don't matter what the price is (what the price is)
I said I'm sorry mama for my vices (for my vices)
You'll never understand what my life is (my life is)
One, two, three, four, five, six
Shit, I'm checking off my bucket list (my bucket list)
You try to give advice, I don't need it
I've been doin' what I want since fetus
What you call a holiday (ooh), I call another day
And I ain't ever stoppin', no apologies
Such a long time
I've been waitin', I've been waitin' for a long time
Such a long time
I've been waitin', I've been waitin' for a long time
Such a long time
I'm in Saint-Tropez I had to check wrist
Lyrics © Universal Music Publishing Group, Sony/ATV Music Publishing LLC, Kobalt Music Publishing Ltd., Warner Chappell Music, Inc.
Written by: Adam King Feeney, Austin Richard Post, Billy Walsh, Jahaan Sweet, Louis Bell, Nima Jahanbin, Paimon Jahanbin

Lyrics Licensed & Provided by LyricFind
To comment on specific lyrics,
highlight them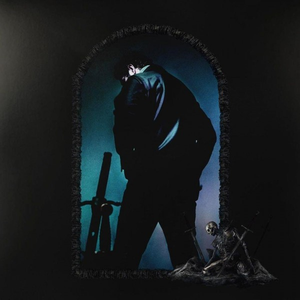 On "Saint-Tropez," Post matches a refreshing flow with a funky trap beat. On the track, Post describes the lavish lifestyle he leads, dropping designer brand names such as Versace and Abercrombie & Fitch, without disregarding his work ethics that led to his success.

The track's title is a French tourist destination known for its amazing beaches and rich lifestyle.
Genre not found
Artist not found
Album not found
Search results not found
Song not found