Losing You
Powder Lyrics
I'm partly happy and part confused
I've been a victim but never foolishly abused
And with conviction you blamed it on your life's excuse
So you had to be the big man
You know you had no balls as a friend
And now you're shocked that
I feel like I'm losing you
And I'm mentally bruised by you
It's been a pleasant experience
I won't forget all the things you tried to be once
Your situation is only caused by your reluctance
So you had to be the big man
You know you had no balls as a friend
And now your shocked that
I feel like I'm losing you
And I'm mentally bruised by you
[Guitar Solo]
And so you had to be the big man
You know you had no balls as a friend
And now your shocked that
I feel like I'm losing you
And I'm mentally bruised by you
And I. . .
And I. . .
And I. . . feel like I'm losing you
Contributed by Daniel Y. Suggest a correction in the comments below.
To comment on specific lyrics,
highlight them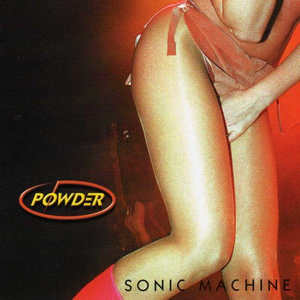 There are at least 6 artists with the name Powder:

1) Britop, 1994-1997

Fronted by Pearl Lowe, with songwriters Mark Thomas on guitar and Tim McTighe on Bass. They released three singles, "20th Century Gods", "Afrodisiac" and "Deep Fried" in 1995, and toured in the UK. They released a retrospective album, MCMXCV in 1997 before breaking up.

2) Californian Turbo-Pop, 2001 onwards

Formed in 2001, they appear to be a two-piece made up of singer Ninette and Guitarist Phil X, they are still active as of July 2009.
Read Full Bio
There are at least 6 artists with the name Powder:

1) Britop, 1994-1997

Fronted by Pearl Lowe, with songwriters Mark Thomas on guitar and Tim McTighe on Bass. They released three singles, "20th Century Gods", "Afrodisiac" and "Deep Fried" in 1995, and toured in the UK. They released a retrospective album, MCMXCV in 1997 before breaking up.

2) Californian Turbo-Pop, 2001 onwards

Formed in 2001, they appear to be a two-piece made up of singer Ninette and Guitarist Phil X, they are still active as of July 2009. The albums Sonic Machine, Powder and Nothing are theirs.

Official site: http://www.powdermusic.com/

3) Mod, 1967-1968

Formed in San Francisco in 1967. They're early power pop band which influenced by The Who and folk rock. The album Biff! Bang! Powder, released in 1993.

4) A rapper from Long Island, New york

5) An English Drum and Bass artist from Bristol

Released one album named sense in direction(1999) and did the production on a number of artist Roni size's albums. Sadly he remained undiscovered as his trance influenced D&B is unique and soothing.

6) A modern house artist, producer and DJ Moko Shibata from Tokyo, Japan
Genre not found
Artist not found
Album not found
Search results not found
Song not found