Too much time on my hands
I have no one to show me the rules
In this virtual land I can kill
And destroy all the fools
I need some action some kick to my life
Chasing attraction to prove what I can
So no one can stop me nor tell me to quit
Cause I do what I want and I rule my friend
Anyplace anytime
All I crave is a crime
Too much time on my hands
I have no one to show me the rules
In this virtual land I can kill
And destroy all the fools
All my power all my thrill
All I feel is joy while I aim
In the land of reality I am nobody
Got used to the levels, got used to the
Thrill
Need something that's higher, some real
Life to kill
Can't see any border, what's real and
What's not
Just give me a gun and the sound of a shot
Anyplace anytime
I will go for a crime
Too much time on my hands
I have no one to show me the rules
In this virtual land I can kill
And destroy all the fools
All my power all my thrill
All I feel is joy while I aim
In the land of reality I am nobody
Don't try to stop me
Get out of my way
Your blood and my bullets
Are making my day!
Too much time on my hands
I have no one to show me the rules
In this virtual land I can kill
And destroy all the fools
All my power all my thrill
All I feel is joy while I aim
In the land of reality I am nobody
Lyrics © Warner Chappell Music, Inc.
Written by: MAT SINNER, RALF SCHEEPERS, STEFAN LEIBING, THOMAS NAUMANN-PHILIPP

Lyrics Licensed & Provided by LyricFind
To comment on specific lyrics,
highlight them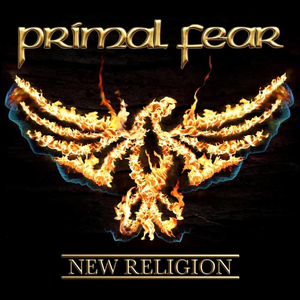 Primal Fear is a German power metal/heavy metal band formed in 1997 by Ralf Scheepers (Vocals/Ex-Gamma Ray, ex-Tyran' Pace), Mat Sinner ( Bass and Vocals/SINNER), Stefan Leibing and Tom Naumann (Guitars). Their style is a heavy power metal sound with the Halford-esque vocals of Ralf Scheepers that give a feeling of Judas Priest's Painkiller era. Scheepers formed the band after he was not hired as Rob Halford's replacement in Judas Priest, a job for which he was a finalist, that went to Tim "Ripper" Owens.
Read Full Bio
Primal Fear is a German power metal/heavy metal band formed in 1997 by Ralf Scheepers (Vocals/Ex-Gamma Ray, ex-Tyran' Pace), Mat Sinner ( Bass and Vocals/SINNER), Stefan Leibing and Tom Naumann (Guitars). Their style is a heavy power metal sound with the Halford-esque vocals of Ralf Scheepers that give a feeling of Judas Priest's Painkiller era. Scheepers formed the band after he was not hired as Rob Halford's replacement in Judas Priest, a job for which he was a finalist, that went to Tim "Ripper" Owens. Many regard Primal Fear's eponymous debut as the album Judas Priest should have released instead of Jugulator.
Primal Fear left Nuclear Blast in 2006 after Mat Sinner left his job as a label rep with the company in January.

Primal Fear appears on:
"A Tribute To The Priest" album, playing the song "Metal Gods"
"The Four Horsemen - A Tribute To Metallica" album, playing the song "Seek And Destroy"

March 4th, 2008 - Magnus Karlsson joins Primal Fear! Stefan Leibin leaves the band after 10years to concentrate more on his family life.

Current line up:
Ralf Scheepers : Vocals
Tom Naumann : Guitars
Alex Beyrodt : Guitars
Magnus Karlsson : Guitars, Keyboards
Mat Sinner : Bass, Backing Vocals
Michael Ehré : Drums
Genre not found
Artist not found
Album not found
Search results not found
Song not found