I Spy
Pulp Lyrics
I spy a boy
I spy a girl
I spy the worst place
In the world
In the whole wide world
Oh, you didn't do bad
You made it out
I'm still stuck here
Oh, but I'll get out
Oh, yeah, I'll get out
Can't you see the giant that walks around you seeing through your petty lives?
Do you think I do these things for real, I do these things just so I survive
And you know I will survive
It may look to the untrained eye
I'm sitting on my ass all day
I'm biding time until I take you all on
My Lords and Ladies, I will prevail
I cannot fail 'cause I spy
Oh I've got your numbers, taken notes
I know the ways your minds work, I've studied
And your minds are just the same as mine
Except that you are clever swines
You never let mask slip, you never admit to it, you're never hurried
Oh, no, no, no
And every night I hone my plan
How I will get my satisfaction
How I will blow your paradise away away, away
'Cause I spy
And it's just like in the old days
I used to compose my own critical notices in my head
"The crowd gasp at Cocker's masterful control of the bicycle
Skilfully avoiding the dog turd next to the corner shop"
Imagining a blue plaque
Above the place I first ever touched a girl's chest
But hold on
You've got to wait for the best
You see, you should take me seriously
Very seriously indeed.
Cause I've been sleeping with your wife for the past sixteen weeks
Smoking your cigarettes
Drinking your brandy
Messing up the bed that you chose together
And in all that time I just wanted you to come home unexpectedly one afternoon
And catch us at it in the front room
You see I spy for a living
And I specialize in revenge
On taking the things I know will cause you pain
I can't help it
I was dragged up
My favorite parks are car parks
Grass is something you smoke
Birds are something you shag
Take your "Year in Provence" and shove it up your ass
Your Ladbroke Grove looks turn me on, yeah
With roach burns in designer dresses
Skin stretched tight over high cheek-bones
And thousands of tiny dryness lines beating a path to the corners of your eyes
And every night I hatch my plan, It's not a case of woman v man
It's more a case of haves against haven'ts
And I just happen to have got what you need
Just exactly what you need, yeah
La-la-la-la-la-la-la-la-la-la
In the midnight hour.
La-la-la-la-la-la-la-la-la-la
I will come to you
I will come to you
I will take you from this sickness
Dinner parties and champagne
I'll hold your body and make it sing again
Come on sing again, Let's sing again, oh yeah, 'cause I spy
Yes, I spy
I spy a boy
And I spy a girl
I spy the chance
To change the world
To change your world
Lyrics © BMG Rights Management, Universal Music Publishing Group, Kobalt Music Publishing Ltd.
Written by: CANDIDA DOYLE, JARVIS BRANSON COCKER, MARK ANDREW WEBBER, NICK BANKS, RUSSELL SENIOR, STEPHEN PATRICK MACKEY

Lyrics Licensed & Provided by LyricFind
To comment on specific lyrics,
highlight them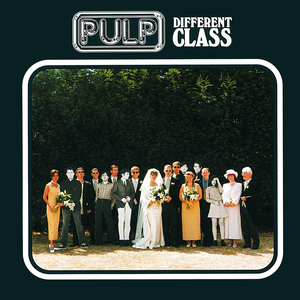 Pulp is an alternative rock band that formed in 1978 in Sheffield, England, United Kingdom. The band's best known and most stable lineup consists of Jarvis Cocker (vocals), Russell Senior (guitar, violin), Mark Webber (guitar), Candida Doyle (keyboards), Steve Mackey (bass) and Nick Banks (drums). Although many members have had a long tenure with the band, the only constant member has been Cocker. In 2011, it was announced on Pulp's official website that the band's classic lineup would reunite and perform at several festivals
Read Full Bio
Pulp is an alternative rock band that formed in 1978 in Sheffield, England, United Kingdom. The band's best known and most stable lineup consists of Jarvis Cocker (vocals), Russell Senior (guitar, violin), Mark Webber (guitar), Candida Doyle (keyboards), Steve Mackey (bass) and Nick Banks (drums). Although many members have had a long tenure with the band, the only constant member has been Cocker. In 2011, it was announced on Pulp's official website that the band's classic lineup would reunite and perform at several festivals, including Isle of Wight, that year.

Originally called "Arabicus Pulp" (although they shortened it to Pulp within a year), the band achieved sudden success some thirteen years after their formation and became known during the Britpop era as much for their music as for frontman Cocker's antics (notably conducting a stage invasion during Michael Jackson's performance of Earth Song at the 1996 BRIT Awards).

Achieving little success off the back of a Peel session in 1981, Pulp were finally able to release their debut album, It, in 1983. This album and its 1986 follow-up, Freaks, showcased a Pulp keen on Nick Drake (notably on the It single, My Lighthouse), with strong folk roots and little sign of the tendencies for storytelling and acid house music which would eventually bring forth success.

After the release and commercial flop of "Freaks", the band disbanded for a year, but reformed a year later to record a third album, Separations. Delayed for three years after its recording, Separations showed Cocker's increasing exposure to acid house, featuring multiple synths, and a hit single, My Legendary Girlfriend, which helped Pulp's career start to rocket.

Their next single, Babies, which would eventually feature on their 1994's commercial breakthrough His 'n' Hers, and it was the first example of the Pulp-sound most listeners associate with the band--cheap synths, rolling guitars, and Cocker's deadpan vocals telling a story. "His 'n' Hers" in sound, was lumped in with the Britpop movement of the time, receiving commercial and critical acclaim. However, it was the 1995 single Common People, which finally saw them become known, eventually charting at number 2 in the UK charts. Awash with Britpop guitars, catchy keyboard lines and that trademark Cocker vocal performance it has remained a favorite. A successful appearance at Glastonbury that summer cemented their fame, and their success was subsequently confirmed by the release of Different Class, which arrived at the peak of the Britpop movement and featured this song and other UK hits as Disco 2000 and Sorted for E's & Wizz.

Their last two albums, 1998's darker This Is Hardcore, -an album that marked the end of the Britpop era- and 2001's more downbeat We Love Life were commercial successes, but Pulp were no longer as famous or trendy as they had been in the height of Britpop. Following their curation of a music festival, Auto, in 2002, the band announced that they would be embarking on an "indefinite hiatus".

In 2003, Jarvis Cocker released an album as Relaxed Muscle and then two solo efforts, 2006's Jarvis and 2009's Further Complications.

On 8th November 2010, it was announced that the band with its most relevant lineup will reform to play a series of gigs in summer 2011.

Discography:
It 1983
Freaks 1986
Separations 1992
His 'n' Hers 1994
Different Class 1995
This Is Hardcore 1998
We Love Life 2001

Official website:
http://www.pulppeople.com
Genre not found
Artist not found
Album not found
Search results not found
Song not found