Poor Leno
Where you'll be I'll go
Where you'll be I'll know
Where you'll be I'll find you
Poor Leno
Where you'll be I'll go
Where you'll be I'll know
Where you'll be I'll find you
Poor Leno
Where you'll be I'll go
Where you'll be I'll know
Where you'll be I'll find you
Poor Leno
Where you'll be I'll go
Where you'll be I'll know
Where you'll be I'll find you
Poor Leno
Where you'll be I'll go
Where you'll be I'll know
Where you'll be I'll find you
Poor Leno
Haven't you been told
Being nine years old
Means I'll always find you
Poor Leno
Where you'll be I'll go
Where you'll be I'll know
Where you'll be I'll find you
Poor Leno
Haven't you been told
Being nine years old
Means I'll always find you
Lyrics © Universal Music Publishing Group, Kobalt Music Publishing Ltd.
Written by: ERLEND OTRE OEYE, TORBJORN BRUNDTLAND, SVEIN BERGE

Lyrics Licensed & Provided by LyricFind
To comment on specific lyrics,
highlight them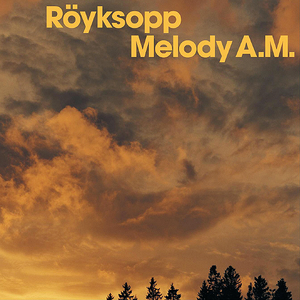 "Poor Leno" is the third single released by the Norwegian duo Röyksopp. It was re-released in 2003 as the the second single from the Norwegian duo Röyksopp's debut album Melody A.M.. It is used in the video game SSX3 as well as in The Drop, a short film displayed on the canopy at the Fremont Street Experience in Las Vegas, Nevada. It was also used in several bumpers of the german TV network VIVA. The vocals are sung by Erlend Øye.

The single was released in 2001 and re-released in 2003.
Read Full Bio
"Poor Leno" is the third single released by the Norwegian duo Röyksopp. It was re-released in 2003 as the the second single from the Norwegian duo Röyksopp's debut album Melody A.M.. It is used in the video game SSX3 as well as in The Drop, a short film displayed on the canopy at the Fremont Street Experience in Las Vegas, Nevada. It was also used in several bumpers of the german TV network VIVA. The vocals are sung by Erlend Øye.

The single was released in 2001 and re-released in 2003. In the U.K. the single reached #38 on the UK Singles Chart. This was the second single released from Röyksopp's debut album Melody A.M..

Several versions and remixs of "Poor Leno" were released:

* Poor Leno (Radio Mix).
* Poor Leno (Silicone Soul's Hypno House Dub).
* Poor Leno (Jakatta Mix).
* Poor Leno (Röyksopp's Istanbul Forever Take).
* Poor Leno (Sander Kleinenberg Mix).
* Poor Leno (Lazyboy Remix).
* Poor Leno (Raven's Dub)
Genre not found
Artist not found
Album not found
Search results not found
Song not found