I see the winter, she's crawling up the lawn
I feel her breathing beneath my palms
She tears the trees down while curses roll from her tongue
Got eyes like anvils and storms for lungs
Hiding in our house, sunburn in his mouth,
Summer's in our basement now
Light beneath the door, light beneath the door,
Just enough to keep us warm
Don't you let it out, don't you let it out,
Just make sure he's always around
But we're all out of time, nothing left to decide
Pack your things up quick, this one can't be fixed
Leave the rest of it behind
We push through trees now, our house is covered in ice
Our breath falls from our mouths like tiny rainclouds
We tug on Summer, and he melts the snow at our feet
She's on our heels, there's never time to stop and sleep
I feel you breathing, I hear you curse my name
I hope that you'll forgive me one of these days
The sky is bleeding, the fog is thicker than walls
She's wrapped up in it, like cloth on a wrecking ball
Everything we stole, everything we broke,
Everything we bought is gone
A couple dumb mistakes, bigger than we thought,
Nothing to left to do but run
If I could put it back, fill in all the cracks,
Nothing there I wouldn't change
But wishing never helps, wishing never helps,
Wishing never solved a thing
You were right
Yeah, you were right
You were right
Yeah, you were right
Lyrics © CONCORD MUSIC PUBLISHING LLC, Peermusic Publishing
Written by: BENJAMIN COOPER

Lyrics Licensed & Provided by LyricFind
To comment on specific lyrics,
highlight them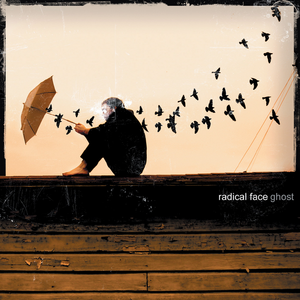 Radical Face is the solo project of Ben Cooper (mainly of Electric President fame). Cooper, from Jacksonville Beach, FL is the sole member of the band, although he has enlisted the help of fellow Electric President Alex Kane, Cooper's friend Mark Hubbard and his brother Emeral. The album "Ghost" was originally scheduled to be released in late 2006, but was delayed to be remastered by the label (Morr Music), and it was subsequently released in March 2007.
Read Full Bio
Radical Face is the solo project of Ben Cooper (mainly of Electric President fame). Cooper, from Jacksonville Beach, FL is the sole member of the band, although he has enlisted the help of fellow Electric President Alex Kane, Cooper's friend Mark Hubbard and his brother Emeral. The album "Ghost" was originally scheduled to be released in late 2006, but was delayed to be remastered by the label (Morr Music), and it was subsequently released in March 2007.

Cooper's sophomore album, "Family Tree: The Roots" was released in October 2011. It is the first of the trilogy record called "The Family Tree" which follows the story of a fictional family from 1800 to 1950. Following "The Roots" will be "The Branches" and "The Relatives" respectively.

In between his first two Radical Face records Ben released two EP's to fill the gap. The first was "Touch The Sky". In the summer of 2011 "The Bastards Volume 1" EP was released. Other volumes will compliment the fore-coming Family Tree trilogy.

Under his 'Radical Face' moniker his music features acoustic guitar, "found-sound" percussion, and many multi-layered tracks. The sound is incredibly unique, not only because of Cooper's originality and raw talent, but also because most of the music has traditionally been recorded in the shed in his backyard.


Website: www.radicalface.com
Genre not found
Artist not found
Album not found
Search results not found
Song not found