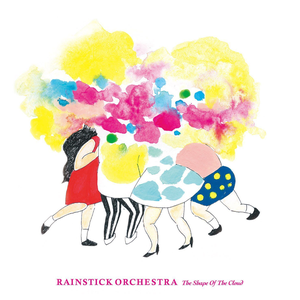 Baku Tsunoda (28) and Naomichi Tanaka (31) have been working together as the Rainstick Orchestra since 2001. They met when they were both DJing in a club in Tokyo and, as they lived near to each other, they began hanging out and trying to improve their musical skills by working together.

By day, Baku is an Editorial Designer and Naomichi is a Systems Engineer. But it's music that drives them both. While Naomichi cites an early love of the music of Manchester as a formative influence as well as time playing in punk bands
Read Full Bio
Baku Tsunoda (28) and Naomichi Tanaka (31) have been working together as the Rainstick Orchestra since 2001. They met when they were both DJing in a club in Tokyo and, as they lived near to each other, they began hanging out and trying to improve their musical skills by working together.

By day, Baku is an Editorial Designer and Naomichi is a Systems Engineer. But it's music that drives them both. While Naomichi cites an early love of the music of Manchester as a formative influence as well as time playing in punk bands, Baku started out playing guitar and piano in both a Yellow Magic Orchestra covers band and a session group who played in the style of Maceo Parker and Funkadelic.

What they create together, using guitars, piano, bass & sequencers, is a delicate 'systems music' that gives a nod to the minimalism of Cage and Reich as well as echoing forms such as techno and jazz. Unsurprisingly, they both subscribe to the idea that music is "borderless".
Genre not found
Artist not found
Album not found
Search results not found
Song not found
We have lyrics for 'Crystallize' by these artists:



Anne Heaton Tear apart by category The things I believe How sad is thi…
Envy English: Countless dead eyes without their dreams ever…
Far Away Stables I can't pretend that this noise doesn't keep me awake Crysta…
Kylie Minogue(카일리 미노그) When everything is caving in A you don't know what you're…
Tinfed And if she freaks out i can not hear her But…

The lyrics can frequently be found in the comments below, by filtering for lyric videos or browsing the comments in the different videos below.