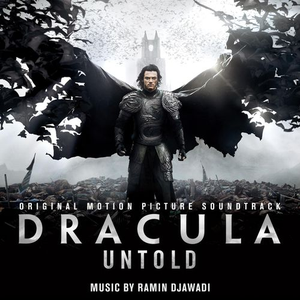 Ramin Djawadi (born 1974 in Duisburg, Germany) is an Iranian-German composer of orchestral music for film and television. His father was an immigrant from Iran.

Ramin Djawadi composes music for film and television. Djawadi has been numerously credited as a composer for additional music, orchestrator and as an assistant composer to Hans Zimmer. His work for films include Blade: Trinity, Ask the Dust, and Open Season. For television, Djawadi's work includes Threshold
Read Full Bio
Ramin Djawadi (born 1974 in Duisburg, Germany) is an Iranian-German composer of orchestral music for film and television. His father was an immigrant from Iran.

Ramin Djawadi composes music for film and television. Djawadi has been numerously credited as a composer for additional music, orchestrator and as an assistant composer to Hans Zimmer. His work for films include Blade: Trinity, Ask the Dust, and Open Season. For television, Djawadi's work includes Threshold, Blade: The Series, Person of Interest and Prison Break, for which he received an Emmy nomination for "Outstanding Main Title Theme Music" in 2006. In 2007 he composed musical score for the Mr. Brooks movie featuring Kevin Costner and Demi Moore. In 2008, Djawadi wrote the score for Iron Man. In 2011 he wrote the soundtrack for the HBO fantasy hit series Game of Thrones. In 2016 he started working in HBO's new project, the TV-Show "Westworld"
Years active 1990-present.
Genre not found
Artist not found
Album not found
Search results not found
Song not found
We have lyrics for these tracks by Ramin Djawadi:



A Lannister Always Pays His Debts And who are you, the proud lord said, that I must…
Canceling the Apocalypse Well done Ramin, well done Why you keep reading this? Enjoy …
The Rains of Castamere One night, I hold on you Ooh, ooh, ooh, ooh, ooh,…

The lyrics can frequently be found in the comments below, by filtering for lyric videos or browsing the comments in the different videos below.