I feel like we're on acid when we kiss
All those colours on your lips
Oh, so trippy when we text
I feel like we in Paris off this shit
With those curves I reminisce
Got me sprung and got me
Prolly, prolly tripping on molly
Took a little bit of acid, my sorry
While my uncle still scratching, real scrawny
With the hand me downs, oh, he love me
Cause I luh you, wish he never hit it
Now I'm on a trip, all warm and I'm swimming
Tripping on acid, shoot my gun backwards
Abracadabra, bitch, I own my own masters
I feel like we're on acid when we kiss
All those colours on your lips
Oh, so trippy when we text
I feel like we in Paris off this shit
With those curves I reminisce
Got me sprung and got me
You got me, you got me tripping
You got me, you got me tripping
You got me, you got me tripping
You got me, you got me tripping
You got me, you got me tripping
You got me, you got me tripping
You got me, you got me tripping
You got me, you got me tripping
I feel like we're on acid when we kiss (acid when we kiss)
All those colours on your lips (your lips)
Oh, so trippy when we text (when we text)
I feel like we in Paris off this shit (off this shit)
With those curves I reminisce (I reminisce)
Got me sprung and got me (yeah yeah yeah)
You got me, yeah, you got me
You got me tripping
You got me, you got me
You got me tripping
You got me, you got me
You got me tripping
(Yeah, yeah) What you're smoking got me
Got me tripping
You got me tripping
You got me, you got me
You got me tripping
(Yeah, yeah, yeah) You got me
You got me tripping
(Got me tripping)
I feel like we're on acid when we kiss
All those colours on your lips
Got me sprung and got me
I feel like we in Paris off this shit
With those words I reminisce
Got me sprung and got me
(Yeah, yeah)
Lyrics © Universal Music Publishing Group
Written by: Alexander Anyaegbunam

Lyrics Licensed & Provided by LyricFind
To comment on specific lyrics,
highlight them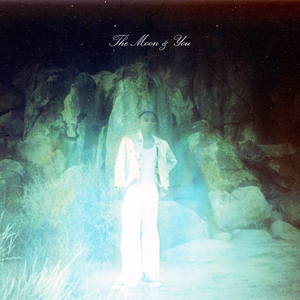 Alexander Anyaegbunam (born June 27, 1993), better known by his stage name Rejjie Snow, is an Irish rapper and record producer from Dublin. He is currently signed to 300 Entertainment.

Alexander has been rhyming since he was just a kid in Dublin. After moving to Georgia at 17 on a football scholarship, he decided to pursue music instead and dropped his experimental first mixtape, 'Rejovich.' The EP introduced the world to his surreal style and villainous eloquence, amassing over 6.4 million plays.
Genre not found
Artist not found
Album not found
Search results not found
Song not found