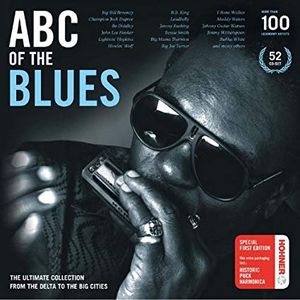 Richard Berry (born in Extension, Louisiana on 11 April 1935; died 23 January 1997) was an American singer and songwriter, best known as the composer and original performer of the rock standard "Louie Louie" (released in 1957 by Richard Berry & The Pharaohs). Berry moved with his family to Los Angeles as a baby. He began singing and playing in local doo-wop groups, recording with several of them including The Penguins, The Cadets and The Chimes, before joining The Flairs (who also recorded as The Debonaires and The Flamingoes) in 1953. The Flairs' record "She Wants To Rock", on Modern
Read Full Bio
Richard Berry (born in Extension, Louisiana on 11 April 1935; died 23 January 1997) was an American singer and songwriter, best known as the composer and original performer of the rock standard "Louie Louie" (released in 1957 by Richard Berry & The Pharaohs).

Berry moved with his family to Los Angeles as a baby. He began singing and playing in local doo-wop groups, recording with several of them including The Penguins, The Cadets and The Chimes, before joining The Flairs (who also recorded as The Debonaires and The Flamingoes) in 1953.

The Flairs' record "She Wants To Rock", on Modern Records, featured Berry's bass vocals, and was an early production by Leiber and Stoller. When, a few months later, that pair needed a bass voice for their production of The Robins' "Riot In Cell Block #9" on Spark Records, they recruited Berry to provide the menacing introduction to the song – uncredited, as he was contracted to Modern. Berry's voice was also used at Modern, again uncredited, as the counterpoint to Etta James on her first record and big hit, "The Wallflower (Roll With Me, Henry)", and several of its less successful follow-ups. Berry also recorded with several other groups on the Modern and Flair labels, including The Crowns, and girl group The Dreamers (who later became The Blossoms).

By the end of 1954, he left the Flairs to form his own group, the Pharaohs (see Richard Berry & The Pharaohs), while also continuing to work with other groups as a singer and songwriter. One of these was a Latin and R&B group, Rick Rillera and The Rhythm Rockers. In 1955, Berry was inspired to write a new calypso-style song, "Louie Louie", based on The Rhythm Rockers version of René Touzet's "El Loco Cha Cha", and also influenced by Chuck Berry's "Havana Moon". Richard Berry & the Pharaohs recorded and released the song on Flip Records in 1957, originally as a B-side. It became a minor regional hit, and, when the group toured the Pacific Northwest, several local R&B bands began to adopt the song and established its popularity. "Louie Louie" finally became a major hit when The Kingsmen's raucous version – with little trace of its calypso-like origins other than in its lyrics - became a national and international hit in 1963. The nearly unintelligible (and innocuous) lyrics were widely misinterpreted as obscene, and the song was banned by radio stations and even investigated by the Federal Bureau of Investigation. The song has been recorded over 1,000 times, but, because Berry sold its copyright cheaply in 1959, he received little financial reward for its success for many years.

Berry continued to record in the late 1950s, but with little commercial success, and also continued as a performer. His other songs included "Crazy Lover", recorded on their 1987 debut album by the Rollins Band.

During the 1980s, "Louie Louie" received a number of unprecedented accolades, with hundreds of cover versions being issued on CD compilations and played on radio marathons. In 1986 and again in 1993, Berry finally received substantial financial benefits for writing the song. In February 1996, he performed for the final time, reuniting with The Pharaohs and The Dreamers for a benefit concert in Long Beach. However, his health declined, and he died of heart failure in 1997. He was interred in the Inglewood Park Cemetery in Inglewood, California.
Genre not found
Artist not found
Album not found
Search results not found
Song not found
We have lyrics for these tracks by Richard Berry:



At Last At last, my love has come along my lonely days are…
Hey Henry You couldn't dance at all But now you're over ball The way…
Louie Louie Louie, Louie, oh, oh, me gotta go Louie, Louie, me gotta…
The Wallflower (Hey Baby, What do I have to do,) (To make you…
Visiteur La première fois d'sa vie qu'un homme a le bonheur D'entrer…

The lyrics can frequently be found in the comments below, by filtering for lyric videos or browsing the comments in the different videos below.