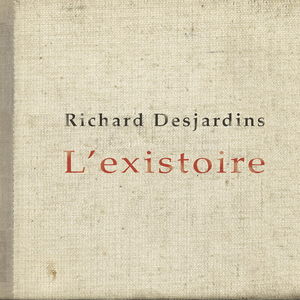 Richard Desjardins (born 16 March 1948, Rouyn-Noranda, Quebec, Canada) is a queb…
Read Full Bio ↴
Richard Desjardins (born 16 March 1948, Rouyn-Noranda, Quebec, Canada) is a quebecois folk singer and film director.

He and his friends formed the country rock ensemble Abbittibbi in the 1970s. Desjardins played piano, guitar, and sang. When the group disbanded in 1982, Desjardins pursued a solo career.

He also found work scoring films, especially documentaries. This involvement in the Quebec film industry even led him to co-direct a number of feature length documentaries. As well as his singing career, he is well known for his environmental activism.
Jump to: Overall Meaning ↴ Line by Line Meaning ↴
À ma bande que j'ai tant chérie
ce soir je rends ma plume mikisyou
La vieille dame que je suis
n'ira plus au Grand Lac avec vous
Ce soir que fume l'encensoir
pour mes tambours au creux des reins
mes feux de forêt du samedi soir
pour tout ce que j'ai fait pour rien
Oh tant d'amour
Nuit et jour
Si la vie était dure je jure
que je ne l'ai jamais su
Je n'ai de regret que celui de mon âge
et ce jeune cœur de moi est intact
Le mal qu'on m'a fait est écrit dans le sable
et le bien est gravé dans le roc
Souffle ce vent de haine
ma peau est feuille de chêne
Je suis si seule parfois
parfois si souvent
souvent toujours
Je ne serai plus l'architecte des nuages
ni de vos existences
Vos beaux yeux noirs déposés sur mon visage
comme une récompense
J'irai rejoindre sous la feuillée
mon bien-aimé
si doux celui
qu'un jour m'a dit
Pour toute la vie
Kisa kihitin
Overall Meaning
The lyrics of Richard Desjardins's song Migwetch are deeply introspective and express a sense of gratitude intermixed with sorrow and longing. The song opens with describing the singer's band which was so dear to them, and now they are retiring their pen. The reference to 'mikisyou' could be interpreted as a Native American burial custom, where a person's belongings are burned or buried with them. The singer then reflects on their old age and how they will no longer go to the Grand Lac with their beloved band, mourning the loss of their youth and the times gone by.
The next stanza talks about the singer's drums and their love for music, but they reflect on how their passion has yielded nothing tangible. Yet, they are grateful for the love they have received from those around them, day and night. Despite the hard life they have had, the singer vows that they never knew it, and their only regret is their age. They still have a young heart that is untouched by time, and the good done to them is etched in stone, while the bad is written in the sand.

Line by Line Meaning
À ma bande que j'ai tant chérie
To my band that I loved so much
ce soir je rends ma plume mikisyou
tonight I lay down my pen mikisyou
La vieille dame que je suis
The old lady that I am
n'ira plus au Grand Lac avec vous
will no longer go to Grand Lake with you
Ce soir que fume l'encensoir
Tonight when the incense is burning
pour mes tambours au creux des reins
for my drums in the small of my back
mes feux de forêt du samedi soir
my forest fires on Saturday night
pour tout ce que j'ai fait pour rien
for all that I have done for nothing
Oh tant d'amour
Oh so much love
Nuit et jour
Night and day
Si la vie était dure je jure
If life was hard I swear
que je ne l'ai jamais su
that I never knew it
Je n'ai de regret que celui de mon âge
I have only regretted my age
et ce jeune cœur de moi est intact
and this young heart of mine is intact
Le mal qu'on m'a fait est écrit dans le sable
The harm that was done to me is written in the sand
et le bien est gravé dans le roc
and the good is engraved in the rock
Souffle ce vent de haine
Let this wind of hatred blow
ma peau est feuille de chêne
my skin is oak leaf
Je suis si seule parfois
I am so alone sometimes
parfois si souvent
sometimes so often
souvent toujours
often always
Je ne serai plus l'architecte des nuages
I will no longer be the architect of the clouds
ni de vos existences
or of your existences
Vos beaux yeux noirs déposés sur mon visage
Your beautiful dark eyes resting on my face
comme une récompense
like a reward
J'irai rejoindre sous la feuillée
I will go and join under the leafy canopy
mon bien-aimé
my beloved
si doux celui
so gentle he
qu'un jour m'a dit
who one day told me
Pour toute la vie
For all of life
Kisa kihitin
Thank you
Lyrics © O/B/O APRA AMCOS
Written by: Richard Desjardins

Lyrics Licensed & Provided by LyricFind
To comment on or correct specific content,
highlight it
Genre not found
Artist not found
Album not found
Search results not found
Song not found