Unfaithful
Rihanna Lyrics
Story of my life, searching for the right
But it keeps avoiding me
Sorrow in my soul 'cause it seems that wrong
Really loves my company
He's more than a man and this is more than love
The reason that the sky is blue
The clouds are rolling in because I'm gone again
And to him, I just can't be true
And I know that he knows I'm unfaithful
And it kills him inside
To know that I am happy with some other guy
I can see him dying
I don't wanna do this anymore
I don't wanna be the reason why
Every time I walk out the door
I see him die a little more inside
I don't wanna hurt him anymore
I don't wanna take away his life
I don't wanna be a murderer
I feel it in the air as I'm doin' my hair
Preparing for another date
A kiss upon my cheek as he reluctantly
Asks if I'm gonna be out late
I say I won't be long, just hanging with the girls
A lie I didn't have to tell
Because we both know where I'm about to go
And we know it very well
'Cause I know that he knows I'm unfaithful
And it kills him inside
To know that I am happy with some other guy
I can see him dying
I don't wanna do this anymore
I don't wanna be the reason why
Every time I walk out the door
I see him die a little more inside
I don't wanna hurt him anymore
I don't wanna take away his life
I don't wanna be a murderer
Our love, his trust
I might as well take a gun and put it to his head
Get it over with
I don't wanna do this anymore
Whoa, anymore
And I don't wanna do this anymore
I don't wanna be the reason why
And every time I walk out the door
I see him die a little more inside
And I don't wanna hurt him anymore
I don't wanna take away his life
I don't wanna be a murderer
A murderer
No, no, no
Yeah, yeah
Lyrics © Universal Music Publishing Group, Sony/ATV Music Publishing LLC
Written by: Mikkel Eriksen, Tor Erik Hermansen, Shaffer Smith

Lyrics Licensed & Provided by LyricFind
To comment on specific lyrics,
highlight them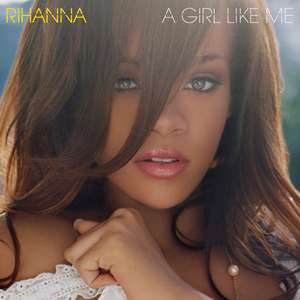 This song was released from Rihanna's sophomore album A Girl Like Me, becoming its most prominent hit.

She describes the painful experience that she knows her boyfriend is going through as she is cheating on him.

It was written by Tor Erik Hermansen, Mikkel S. Eriksen & Ne-Yo. It peaked at #6 on the Billboard Hot 100 in summer 2006.
Genre not found
Artist not found
Album not found
Search results not found
Song not found