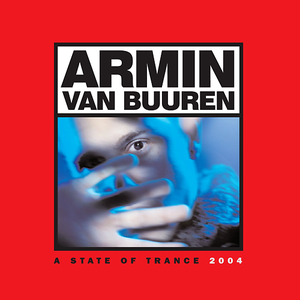 Robert D. Nickson is an anglo-norwegian Trance DJ & producer based in Haarlem, The Netherlands. Born in April 24, 1982 in England, UK.
Genre not found
Artist not found
Album not found
Search results not found
Song not found
We have lyrics for 'Spiral' by these artists:



Alanis Morissette I could be daydreaming but for a moment And somehow they're…
Anarchy 僕ら日本人が歩んできた歴史 ABC 学んでDEFG この国の為に 敵地にジェット機 無駄にはしない 日本人魂 もう戦争な…
Andy Hunter feat. Beth Bullock My life, been changing, moving forward over time Getting clo…
angela toki ni aseri tomo ni ayumi kokoro wa yorisotte me ni…
Arne Bendiksen Livet har nå fått fasong Jeg føler meg sveisen og fjong Sv…
Auras One heartbeat rips The spiral scar. The spiral breeze. …
Chainsnap Buscando el camino que me lleve a algún lugar. Perdido en…
DJ Food thanks to discovery of science which has advanced more in…
DUSTZ 彷徨う trap in endless night 存在自体に 意味失い 戻れない過去 Don't you dare t…
Flyte Stretched out, undone Two Shadows in a setting sun Slowed up…
Food DJ thanks to discovery of science which has advanced more in…
Godsmack Sometimes we only live for the here and now. Sometimes we?re…
Jabin Law As the void returns again As the cluster is in a…
Jamie Woon Purple-brown skylit streetlight Walking home, there ain't a…
Jesus Jones In my life there's a right time and a right…
Jethro Tull Kilometers from nowhere on a scented avenue Lined with pop…
John Coltrane [Instrumental]…
Julien-K There is no side you're on Only a great open divide I…
KANA BOON 行く手を阻むのは諦めや怠惰さ まるで影分身のように増えてゆく 深層心理の底で眠っている君よ 目を覚ませ、今が扉開く時だ…
Kimeru 変わらないようで 変わってく時間(とき)に 僕らは記憶奏でてる 変わってくようで 変わらない性(さが)に 僕らは悩み続け…
L'Arc-en-Ciel 繰り返す螺旋 蒼く揺らめく 鮮やかに 悪戯に回る 青く絡まる 煌く硝煙 快楽に触れる 指は記憶に 辿り着く 手…
La puta electrica A veces cuando miras dentro del espiral, E Encuentras que a…
Lakeside X You try to fall in love but there's heart no…
Matthew Sweet With a worn out soul And a broken heart Take one more…
Mell I wanna make nasty love, undercover of a moonlight Everythi…
Mike Gordon When your fear is like a gun aiming its shot…
Nightrage My screams of fear and fury collide, a desperate pattern I…
ORANGE RANGE Oh way~ Hajimaru Talk gutto bun eru soko wa muudoo ten…
Pale Forest The hour of souls is the night by your side…
Pale Grey I've lost another one And I can't tell who it is This…
Pendulum We spiral down No-one can save you now We slide away No-o…
Roswell Six What do you achieve with wounds that you leave? You leave…
She Her Her Hers 本当はそうじゃない 逃げてるだけ 決めてしまうのが ただ怖いだけ 見失ってく道理 君の言った通り 忘れ去ったストーリー…
Soulfly Extreme... Fighting to control me Sanctified Your soul wi…
Sugababes ft. Kenna & William Orbit We bust a redlight And I've got no fight Moving in a…
Terry Oldfield Bruce Springsteen Before The Fame Zero And Blind Terry The s…
The Connells Words and Music: Mike Connell Come steer me now Leave ideas …
The Cruxshadows So I am lost And I am found With contradictions I can't…
The Rockfords A frozen celestial mother Raises a child of stone Teardrop…
These New Puritans You want to seek the light You want to get it…
Votum Come (Voice of Albert Hoffman translated from polish) "After…
w-inds. さすらってた夢の霞(かすみ)はらう機械音。 アラーム止め、あくび。6:55 たんたんとこなしてゆく業務。同僚と交わす…
William Orbit We bust a red light And I've got no fight Moving in…
Wye Oak Thoughts becoming her Mean on, let it When our lips come tog…



We have lyrics for these tracks by Robert Nickson:



Circles You saw me lost in treading water I looked pathetic and…

The lyrics can frequently be found in the comments below, by filtering for lyric videos or browsing the comments in the different videos below.