I stood a-watchin' all night long
I stood a-watchin' all night long
I stood a-watchin' till you went away
You were a girl of many charms
Oh, how I loved you in my arms
I never thought that you would ever go
Because I loved you so
Oh-uh, Susie darlin'
I thought that you knew
You were all the world to me
All my dreams come true
I stood a-cryin' all night long
I stood a-cryin' all night long
Cryin' and wishin' you'd come back to me
Thinking of all the dreams we knew
Now that you're gone they won't come true
My heart is empty without you
Nothin' there but misery
Oh-uh, Susie darlin'
I thought that you knew
You were all the world to me
All my dreams come true
Now-ow I stand a-watchin' all night long
I stand a-watchin' all night long
Knowing that life has nothing left for me
I'll wait around most patiently
Hopin' you will return to me
'Til that happy day I will always be
Watchin' all night long
Oh-uh, Susie darlin'
I thought that you knew
You were all the world to me
All my dreams come true
Lyrics © CONGRESSIONAL MUSIC PUBLICATIONS, Sony/ATV Music Publishing LLC
Written by: ROBIN LUKE, KARL PETER MOESSER

Lyrics Licensed & Provided by LyricFind
To comment on specific lyrics,
highlight them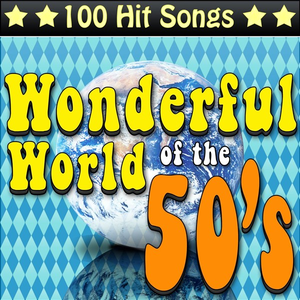 Susie Darlin' (Re-Recording)
Robin Luke (born March 20, 1942, Los Angeles, California) is an American rockabilly singer. He has been enshrined in the Rockabilly Hall of Fame.

Luke was living in Honolulu, Hawaii, attending Punahou School,[citation needed] in 1958 when he wrote and recorded a Billboard #5 hit with the song "Susie Darlin," a song named for his then five-year-old sister. He continued to record, but was unable to repeat his Top 10 success.

Luke currently works as the Head of the Marketing Department at Missouri State University in Springfield, Missouri.
Read Full Bio
Robin Luke (born March 20, 1942, Los Angeles, California) is an American rockabilly singer. He has been enshrined in the Rockabilly Hall of Fame.

Luke was living in Honolulu, Hawaii, attending Punahou School,[citation needed] in 1958 when he wrote and recorded a Billboard #5 hit with the song "Susie Darlin," a song named for his then five-year-old sister. He continued to record, but was unable to repeat his Top 10 success.

Luke currently works as the Head of the Marketing Department at Missouri State University in Springfield, Missouri.

Partial Discography (Singles)

* "Chicka Chicka Honey" (1958)
* "Susie Darlin'" (1958)
* "You Can't Stop Me From Dreaming" (1959)
* "Who's Gonna Hold Your Hand" (1959)
* "Bad Boy" (1960)
* "Everlovin'" (1960)
* "Part Of A Fool" (1961)
* "Foggin' Up The Windows"(1962)
Genre not found
Artist not found
Album not found
Search results not found
Song not found