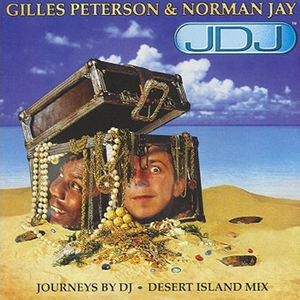 Rotary Connection was a psychedelic soul band formed in Chicago in 1966 that lasted until 1971, and are possibly most notable for launching the formal singing career of a Chess Records' receptionist named Minnie Riperton. The highly experimental band was formed under artistic direction of Charles Stepney, at the behest of Marshall Chess, the then 25 year old son of Chess Records co-founder Leonard Chess.

Marshall was the director behind a start-up label
Read Full Bio
Rotary Connection was a psychedelic soul band formed in Chicago in 1966 that lasted until 1971, and are possibly most notable for launching the formal singing career of a Chess Records' receptionist named Minnie Riperton. The highly experimental band was formed under artistic direction of Charles Stepney, at the behest of Marshall Chess, the then 25 year old son of Chess Records co-founder Leonard Chess.

Marshall was the director behind a start-up label, Cadet Concept Records, and wanted to focus on music outside of the blues and rock genres, which had made the Chess label popular. This led Marshall to turn his attention to the burgeoning psychedelic movement. He recruited Charles Stepney, a vibraphonist and classically-trained arranger and producer for sonic wizardry. Marshall then recruited members of a little-known white rock band, The Proper Strangers (Bobby Simms, Mitch Aliotta & Ken Venegas). Sidney Barnes, a songwriter within the Chess organization, also joined, as did Judy Hauff and a Chess receptionist named Minnie Riperton, who would later be successful in her own solo career. Marshall also called up prominent session musicians associated with the Chess label, including guitarist Phil Upchurch and drummer Morris Jennings.

The band released their self-titled debut album in late 1967. It plays like a melange of styles, borrowing heavily from pop, rock, and soul, but in a way that isn't entirely radio-friendly. The album also boasts an Eastern influence through its use of the sitar on Turn Me On and Memory Band. Stepney's arrangements, brought to life by the Chicago Symphony Orchestra, imbue the album with a certain dreamlike quality; this would become a trademark of both the arranger and the mouthpiece. The album proved to be a modest success within the Midwest, but failed to make an impact nationally -- this was to be the Rotary's ultimate fate.

The band returned in 1968 with a pair of albums, Aladdin and Peace. The former was the group's proper sophomore effort, and it found Riperton assuming a more prominent vocal role than the "background instrument" status she had on the debut. The latter was a Christmas release, with strong pervasive messages of love and understanding for a nation in the grips of Vietnam. The album's cover art of a hippie Santa Claus more than makes its intentions known. Peace is notable for being involved in controversy: an anti-war cartoon in a December 1968 edition of Billboard magazine featured a graphic image of a bruised and bloodied Santa on a Vietnam battlefield. Mistaking this cartoon for the album's cover art, Montgomery Ward cancelled all shipments of the album.

Rotary Connection would release three more albums: Songs, in 1969, a collection of drastic reworkings of other artist's songs, including Otis Redding's Respect and The Band's The Weight and Cream's Sunshine Of Your Love. Dinner Music followed in 1970, in which they added elements of folk and country into the mix along with some electronic experimentation, and; Hey Love in 1971, where the band, oddly credited as the New Rotary Connection, ended its career with a jazz-oriented affair. From this particular album came the uplifting I am the Black Gold of the Sun, which was famously covered in 1997 by underground dance outfit Nuyorican Soul.

After the break-up of the band, Stepney served as a producer and arranger for other artists, most notably the soul outfit Earth, Wind, & Fire. He died in 1976 of a heart attack. Minnie Riperton enjoyed the fruits of a successful solo career until breast cancer ended her life in 1979. Sidney Barnes continues to work a singer and songwriter, and in recent years has gained a following in the U.K.. The other remaining members of the band either attempted other, lower-profile, musical endeavours or divorced themselves entirely of the business. Thanks to reissues of their catalog in the late 1990s and the appropriation of material through sampling within the hip-hop community, Rotary Connection has been formally introduced to a new generation.
Genre not found
Artist not found
Album not found
Search results not found
Song not found
We have lyrics for these tracks by Rotary Connection:



Aladdin Everybody needs someone That they can rely on When all their…
Burning Of The Midnight Lamp The morning is dead And the day is too There's nothing lef…
Christmas Child Ah ah ah Ah ah ah He brought peace of mind Love and…
Christmas Love Oooh, ooh Love, sweet love All the world Everybody needs lov…
Didn't Want To Have To Do It Didn't wanna have to do it Didn't wanna have to break…
Hangin' Round the Bee Tree (Richard Rudolph) I'm hangin' round the bee tree Hangin' ro…
I Am The Black Gold Of The Sun I am the white side of the sun Follow the beat…
I Got My Mojo Working I got my mojo workin' but it just don't work…
Lady Jane (Mick Jagger, Keith Richards) My sweet Lady Jane When I see…
Life Could Wake up in the morning Work five days a week Never have…
Magical World I live in a magical world In a magical world In a…
May Our Amens Be True May our amens be true May we be one in whole What…
Peace At Last Every year, I have the same question Something that puts me…
Respect What you want, baby, I got it What you need, do…
Ruby Tuesday She would never say where she came from Yesterday don't matt…
Stormy Monday They call it stormy Monday Lord, but Tuesday's just as bad …
Sunshine Of Your Love It's getting near dawn when lights close their tired eyes I…
Tales Of Brave Ulysses You thought the leaden winter would bring you down forever …
Teach Me How to Fly Heard you'd got back on your, feet again, after fallin',…
The Burning Of The Midnight Lamp The morning is dead And the day is too There's nothing lef…
The Salt Of The Earth (Mick Jagger, Keith Richards) Let's drink to the hard worki…
The Sea & She Ah, ah, ah, ah, ah, ah, ah, ah Ahhhhhh, ahhhhhhh Ahhhhhh, ah…
Turn Me On (Barnes/Perry) You say you know all about life And that yo…
We're Going Wrong Things I say and do may not come clear through My…

The lyrics can frequently be found in the comments below or by filtering for lyric videos.