[August 2001 - The Settlers]
Lyrics © Warner/Chappell Music, Inc.
Written by: ANDRE PALLE ANDERSEN

Lyrics Licensed & Provided by LyricFind
To comment on specific lyrics,
highlight them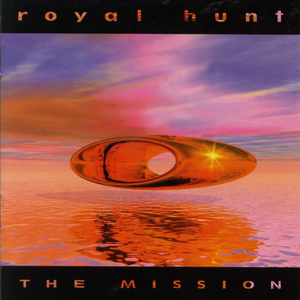 Royal Hunt is a progressive metal band based in Denmark, founded in 1989 by keyboardist Andre Andersen. The band is known for creating melodic music with a progressive and symphonic flair.
They made a huge success during mid-90s with vocalist D.C. Cooper on their classic albums Moving Target and Paradox, mainly in Japan and Europe.
They have experienced several lineup changes throughout their history, in 2007 they acquired singer Mark Boals, who replaced former vocalist John West.
Read Full Bio
Royal Hunt is a progressive metal band based in Denmark, founded in 1989 by keyboardist Andre Andersen. The band is known for creating melodic music with a progressive and symphonic flair.
They made a huge success during mid-90s with vocalist D.C. Cooper on their classic albums Moving Target and Paradox, mainly in Japan and Europe.
They have experienced several lineup changes throughout their history, in 2007 they acquired singer Mark Boals, who replaced former vocalist John West.
In 2011 after numerous requests from fans and promoters worldwide they decided to reunite with their former vocalist D.C. Cooper for a special tour, covering the first four albums of the band.
They have since recorded two more albums, Show Me How to Live (2011) and A life to Die For (2013) featuring the returning D.C. Cooper as their permanent vocalist moving forward. They have sold more than 1 million albums worldwide.




ROYAL HUNT recently released their new - 13th - studio album: "Devil's Dozen". The band once more joined forces with former lead singer DC Cooper to continue the magic of Royal Hunt.

ROYAL HUNT to release the brand new double Live album "Cargo". Out Worldwide on Frontiers Music Srl in March. Following the release of their latest studio album – "Devil's Dozen" – ROYAL HUNT participated in three widely known Festivals around the globe in the fall of 2015: ProgPower USA, Loud Park Japan and Rockingham UK. They performed their energetic brand of symphonic/progressive yet highly melodic and instantly accessible Royal Rock for thousands of appreciative fans.

While ROYAL HUNT´s next tour – sat to the spring of 2016 – is being announced (see dates below), the band found the time to gather in the studio and pick out the best performances recorded during their festival trek: an hour and a half of ROYAL HUNT´s trademark sonic assault, skilfully captured on tape.

The album includes a complete performance of their signature concept album "Paradox" (chosen by the media and fans alike as one of the most essential sympho/prog releases of the decade) among other songs. Royal Hunt released 13 studio albums to date and their name stands for quality Melodic Symphonic / Progressive Metal; chockfull of hooks and a larger-than-life production to match.

Tracklisting:
CD1 – The Mission, Half Past Loneliness, The Awakening, River Of Pain, Tearing Down The World, Message To God, Long Way Home
CD2 – Time Will Tell, Silent Scream, It's Over, May You Never (Walk Alone), A Life To Die For

[CARGO] 2016 by Royal Hunt FREE Song Download
http://www.pledgemusic.com/widgets/9102

To those who are discovering and re-discovering the band, here are the members:

ANDRE ANDERSEN - was born on December 16th in Moscow, Russia. He studied piano since he was 5. He is a mix of Danish and Georgian "royal" blood and is a musical genius who can virtually play any instrument, compose, write lyrics and produce all at the same time. At the age of 13 Andre discovered a different genre of music aside from classical, by accidentally getting his hands on a copy of Deep Purple's "In Rock". From that point on, he started to combine his classical chops with the rock form in every piece of music he wrote. Andre speaks of Mozart and Paganini's work as his biggest inspiration next to people like Rick Wakeman and Jon Lord, who invented the "rock approach" to the keyboards. His musical influences are mainly the classics and the rock/hard rock scene that he studied and grew up with. Lyrics come easy to a guy who can read 2 to 3 books a week. In 1984 he moved to Denmark. After awhile he built his own working place - Mirand Studio (now expanded and removed to a recently established NorthPoint Productions). Having an opportunity to record all of his ideas without watching the clock, he started to create a whole set of compositions and songs where the elements of classical music, progressive and straight hard rock were mixed to create a unique signature sound. Andre reinforced and polished his "invention" by working with countless projects until the day Royal Hunt was formed and the final pieces - the music and musicianship of every individual - would fall into place. All of this makes Andre a powerhouse force that drives the entire ensemble forward like a bulldozer.

DC COOPER - a native of Pennsylvania, born in the Appalachian Mountains, DC did not know that someday he would find himself traveling the world and performing top quality, vocal oriented music. DC's formative years in the music business saw him playing with several local area bands in his current hometown of Pittsburgh, PA. It was during this period that DC would begin to extend his reach by studying with renowned opera teacher Charlotte Coleman. This formal training helped to give DC the discipline that he needed to expand his control and overall vocal ability. DC paid his dues for several subsequent years on the local club circuit which, though gratifying to a point, would ultimately prove itself to scratch just the tip of his desire. For DC, the 1990s brought new goals and new ambitions. He found himself as a finalist in the auditions for a job left vacant by Rob Halford in the legendary British heavy metal band, Judas Priest. During these auditions word of DC´s vocal prowess began to circulate throughout the industry and particularly within the Hard Rock community. As a result of this buzz, DC was contacted to handle the vocal chores for numerous bands from Europe and the US. After carefully weighing all of his options DC would decide on Danish rockers, Royal Hunt. On December 26th, the day after Christmas, DC left for Denmark to meet the band for the first time and to begin rehearsals for the Japanese tour which was to begin on January 20th, a mere 3 weeks away. There were only to be 12 formal rehearsals for DC to learn the songs, most of which were from Royal Hunt´s Clown in the Mirror and Land of Broken Hearts albums. Only 4 days after their final rehearsal together, DC would find himself in Osaka, Japan standing in front of 2,500 Royal Hunt followers. The shows, which also included performances in Tokyo and Nagoya, were all incredible. He had passed the close scrutiny of Royal Hunt´s loyal and loving Japanese fans; He had been accepted. If the normal pressures of playing in Japan only weeks after joining the band were not enough, the tour also began just 5 days after a tragic earthquake killed thousands of people on and around Kobe and Osaka areas of Japan. As a tribute to those who lost their lives and loved ones, The band wrote and dedicated the song "Far Away". For a few months, this song quickly went to #1 in polls and on numerous charts all over that country; Royal Hunt´s success had helped to establish DC as one of the top singers in the hard rock world. DC recorded two very successful albums with the band ("Moving Target" and "Paradox") before parting ways for personal reasons. In the beginning of 2011 Andre and DC got in touch once more to see if they could cooperate again, which resulted in a small reunion tour. It was a great success and consequently led to the mutual decision of DC rejoining the band.


ANDREAS PASSMARK - was born in Linkoping, Sweden on February 17th. His interest in music started early as he began to play cello at the age of 7 and - already after a couple years - turned to his uncle's electric guitar and started to play along with his favourite albums. As his interest in rock music grew stronger, Andreas started his first band with a few school friends where things began to progress a bit more rapidly… local gigs and a few studio sessions followed. When Andreas turned 20 he decided to move to Stockholm in order to expand his musical horizon, and since then has been playing professionally with many different bands in many different styles (from Pop/Soul/Funk to Rock/Metal… bands like Narnia, Rob Rock, Stormwind, Divine Fire and Harmony just to name a few). In 2009 Andreas happened to jam – on a few occasions at some clubs around town - with Marcus Jidell and (surprise, surprise!) a couple of months later received a phone call from RH`s guitarist… next stop: Copenhagen, recording his monstrous 5-string bass for the band's new album and faced his first live show with his new peers at ProgPower USA, and a second one at the biggest rock festival in Japan - Loud Park.

JONAS LARSEN - is the latest addition to the ROYAL HUNT family. He rised to the surface of the music world in Denmark by winning the "Copenhagen Guitar Battle" competition two years in a row, 2008 and 2009. Since then he worked as a session musician in various studios and played with the cover band Highway Jam, where he was discovered by Andre. After a few drinks and a jam session with ROYAL HUNT, it was decided Jonas was the missing link. Jonas has been a perfect fit for the band with his virtuoso melodic style and excellent stage presence.

ANDREAS 'HABO' JOHANSSON was born in 1973 in Västervik, Sweden. At the age of 3 moved to Habo where he spent his youth and developed his musical interests. Andreas grew up in a musical family and got his first drum kit at the age of 7 – since then he has been banging his drums relentlessly.
Andreas started to take drum lessons at 10 and formed, short thereafter, his first band. At 16 he got more serious with his drumming, started doing more professional sessions and finally decided to go for a music career: in ´94 he moved to Stockholm and since then he´s been working as a session drummer/percussionist for many of Sweden´s most famous artists. His passion for metal music has been following him since he heard Kiss for the first time in his early teens. Being a member of the band Narnia he also worked as a session drummer for Rob Rock and Divine Fire. Recording Marcus Jidell´s solo album led him, actually, into getting in contact with Royal Hunt already in 2007.
In 2015, when the drum seat in Royal Hunt became vacant, Andreas Passmark recommended his friend and drum partner from Narnia to the guys.
Andreas did a full on recording audition and it resulted in doing the whole album Devil´s Dozen.
One thing led to another and in autumn 2015 Andreas followed his new won friends and took his Royal Hunt live virginity at Progpower USA, closely followed by Loud park Japan and Rockingham. UK… now as a permanent member of the band.

So with this current lineup, the fans as well as the critics, are about to get a fresh taste of the powerful and rejuvenated ROYAL HUNT.

So far the band has released 12 studio albums, 3 official live albums, 5 EPs. The debut, Land of Broken Hearts, came in 1992, and the newest one, A Life To DIe For, in 2013.

Royal Hunt's line-up has changed many times during the years. Most notably the band has had four different vocalists: Henrik Brockmann(who later joined Evil Masquerade) on the first two albums, D.C. Cooper (Silent Force etc.) on the next two and John West (Artension) who came in 1999 and has stayed in the band until March, 17th, 2007. On December, 13th, 2007, the band announced Mark Boals to be the new vocalist for Royal Hunt.

The current line-up is:
André Andersen - keyboards
DC Cooper - vocals
Jonas Larsen - guitars
Andreas Passmark - bass

Additional musicians:
Kenny Lübcke - backing vocals
Alexandra Popova - backing vocals

Ex-members:
Mark Boals - vocals
John West - vocals
D.C. Cooper - vocals
Henrik Brockmann - vocals
Per Schelander - bass
Steen Mogensen - bass
Jacob Kjaer - guitars
Marcus Jidell - guitars
Kenneth Olsen - drums
Allan Tschicaja - drums (session member)
Allan Sørensen - drums


During the recent 2008 tour RH had Magnus Ulfstedt on drums, Mats Levén on vocals on 3 shows and Michelle Raitzin on backing and lead vocals.

Discography:
(you can check the full discography of Royal Hunt here: http://royalhunt.com/discography/)

Links:
http://www.royalhunt.com - Official Site
https://www.facebook.com/royalhunt - Facebook Page
https://soundcloud.com/royalhuntmusic - Sound Cloud
https://twitter.com/royalhuntmusic - Twitter
https://www.youtube.com/user/royalhuntband - royalhuntmusic on YouTube
https://myspace.com/royalhuntmusic - MySpace
https://instagram.com/royalhunt_official - Instagram
Genre not found
Artist not found
Album not found
Search results not found
Song not found