[Minho] Uh! You gave me
You gave me a heart break
Come on
[Onew] Seuchyeoganda meoreojyeoganda
Neomu johahaetdeon geunyeoga
[Key] Deungeur dollin chaero
Doraseobeoryeo
Chorahan gibun mwo gata
[Minho] Eokjiro samkyeo
[Jonghyun] Naboda meotjyeo boyeo ni yeope geu namja
(Neoui yeope geu namja)
Eojjeom geuri dareun geunyeo moseupdo
[All] Seuchyeoganda geu saram soneul jabeun chae
Meoreojyeoganda jogeum jinhan hwajangeur hago
[Jonghyun] Eopseotjanhni nan cheoeumbuteo
[All] Geujeo chakhanchingu jeongdoil ppuniya
[Minho] Uh! geujeo nan pyeonhan saramir ppun
Uh! geujeo seuchyeogan sarangil ppun
[Taemin] Seuchyeoganda meoreojyeoganda
Deo yeppeojin deuthan
Geunyeoga
[Key / Jonghyun] Hwajochado anna
Meonghaejyeobeoryeo
[Jonghyun] Chorahan gibun mwosgata
[Minho] Eokjiro samkyeo
[Onew] Naboda jalna boyeo ne yeope geu namja
(Neoui yeope geu namja)
Eojjeom geuri dareun geunyeo moseupdo
[All] Seuchyeoganda geu saram soneul jabeun chae
Meoreojyeoganda jogeum jinhan hwajangeul hago
[Key] Eopseotjanhni nan cheoeumbuteo
[All] Geujeo chakhan chingu jeongdoil ppuniya
[Minho] Dodaeche naega eodiga geu saramgwa dareun ge mwolkka geunyeoui nunbicgwa momjisi nal wonhalji molla
Na hollo saenggage jamgida barami doeeo seuchyeogan geunyeoui moseube nunmuri na
[Key] Have you tried thinking about me
Given any thought about me
The times we stayed together like lovers flying free
I still love you!
Seems like I should forget you
But when I see the picture that we took together
I can't ever forget you
[Onew] mwoga mothan geoni neoui geu saramboda
[Jonghyun] nuguboda jalhaejul su isseotneunde
[All] Seuchyeoganda geu saram soneur jabeun chae
Meoreojyeoganda jogeum jinhan hwajangeul hago
[Jonghyun] Eopseotjanhni nan cheoeumbuteo
[All] Geujeo chakhan chingu jeongdoil ppuniya
[Minho] Nae mameur humchyeogan geunyeoga seuchyeoga dalkomhan hyanggi naegeseo tteonaga
Gaseumsoge heureuneun nunmureur eokjiro samkyeo muneojineun nae mam geunyeoga alkka?
Contributed by Camden D. Suggest a correction in the comments below.
To comment on specific lyrics,
highlight them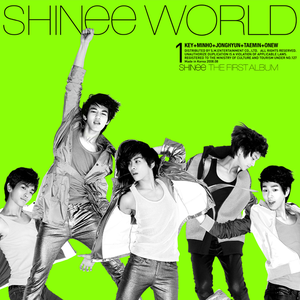 Correct tag: 화장을 하고 (Graze)
Genre not found
Artist not found
Album not found
Search results not found
Song not found