[Sadistik:]
Talk about their neighborhoods intersects and boroughs
But I love instead in my head William S. Burroughs in my hands
I burrow with my hands on a burrow in the sand
'til it's purple and collapsed from the digging
Searching for a path to the virtue that I had
Surfaces will crack from the circles that I've ran in the city
City of the Living Dead wishing they could live again
Rip me into little shreds I'm filthy
Admitting all my differences drifting into bitterness
Kiss me 'til I'm innocent and kill me really
I feel rosy two pockets full of poesy
I'm nosy that's too obvious for Cody
Too cautious just to hold me like the cigarette I lit
Just to get another hit when new monsters can control me
And it's an arcane parlay but hearts aren't really heart shaped are they
I don't really know why but today is different from the last
I don't want to waste no time in wishing it would last
I can feel it in my skin hidden in my laugh
That this moment doesn't seem like a symptom of the past
I'm alive skipping by a land mine softly
Ship is gonna capsize probably it's okay
I'll make my own way that's my hobby
I don't want to be a sad eyed zombie with no brain
And that means that I'd pay-pay no mind of grate-grateful times
As days-days go by and leave
Rather lead a grace-graceful life and say-say no lies
And take-take both sides of me
I've fallen into more pieces than are countable
But put 'em back in a sequence that amounts
I'm finding for an out that can set me free from writer's block
I keep forgetting to remember everything that I forgot
Yea and they say when it rains it pours
I'll splash in puddles when I know I can't evade the storm
I'll burn another bridge just to make it warm
Then I'll throw myself inside, watch me burn myself alive
This is a witches hunt zip it up lips are shut
If I run quick enough then I'll come into some
Symptoms of innocence when it's crushed into dust
If I wasn't in love with it just give it up
I'm feeling cold and under pressure
And hide my nervousness with silence
But when a coal is under pressure
That's when it turns into a diamond
I've been in front of the line of fire to hold still
Watching all the people that try to bite through my stone will
Don't cross the bear with your beef or a cross to bear
You either take the higher road or be the road kill
[Talking: Sadistik]
On September the first 2007, I learned what it's like to feel the world collapse beneath me
To free fall for so long that you forget what the ground ever felt like in the first place
And the only thought you do have, is that when you finally land you hope it's hard enough that no piece of you will be discovered again
You see..
I watched my hero die that day my friends
And so far I have survived every day since
I have no choice but forward while being gnawed on by the birds of prey
Praying that I never have to take another step in the same direction
I am the deliverer of ashes
A cultivator of roses in my fathers name
And while I missed the pieces of myself that has been killed by my own hands
I celebrate the ones that I have created since
I have reinvented myself more times than I care to count and each one is a little less beautiful than the last which leads me to here, the now
The culmination of every moment of my life and I want nothing more than to tear every piece of my flesh off one by one to show you what's been hiding underneath
Because these are the flowers for my father
Contributed by Adeline V. Suggest a correction in the comments below.
To comment on specific lyrics,
highlight them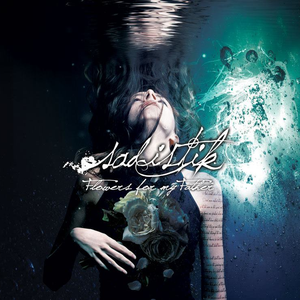 Sadistik is not just another rapper, he is an artist in the deepest sense of the word. Hailing all the way from the scenic gloom of Seattle, Washington, Sadistik has quickly gained the hearts and ears of listeners by opting for a more personal and heartfelt brand of music by carefully circumventing the limiting cliches of rap music --- all before the age of 25. By combining caustic honesty, lyrical wit and technical innovation, Sadistik has crafted a sound that he can truly call his own.
Read Full Bio
Sadistik is not just another rapper, he is an artist in the deepest sense of the word. Hailing all the way from the scenic gloom of Seattle, Washington, Sadistik has quickly gained the hearts and ears of listeners by opting for a more personal and heartfelt brand of music by carefully circumventing the limiting cliches of rap music --- all before the age of 25. By combining caustic honesty, lyrical wit and technical innovation, Sadistik has crafted a sound that he can truly call his own. His lyrical endeavors are not without the help of some of the most talented producers in the underground scene, however, as he has worked predominantly with Portland-based instrumentalist Emancipator. In addition to their work together, Sadistik has meshed his sounds with the likes of the prolific duo Blue Sky Black Death as well as Chicago native Kid Called Computer. From his work with such talented multi-instrumentalist producers, Sadistik has created a signature of unpredictable and complex song structures draped with densely layered combinations of intricate sample work and live instruments. Sadistik's collaborations are not limited only to the powerhouses of the instrumental scene, however, but also some of underground rap's most revered wordsmiths such as Eyedea, Cage, Mac Lethal and Sage Francis, to name a few.

In 2008 Sadistik made his name with the provocatively fearless debut album "The Balancing Act." This record has been heralded by many critics as "hip hop's answer for winter albums" (SputnikMusic.com) for its fearlessly emotional potency because "after you are done listening to [it] you feel as though you have the world's strongest drug in your veins." When this sound was combined with the collaborations with Rhymesayers recording artist Mac Lethal and Vast Aire from Cannibal Ox fame, it becomes clear why so many have considered this to be an underground classic. Following the release of "The Balancing Act" was the release of the music video for the single titled "Searching for Some Beautiful" which was accepted by MTVu and well-received by fans and new listeners alike.

Following the success of "The Balancing Act" was 2010's operatic opus "The Art of Dying" with Chicago-bred producer Kid Called Computer. Again displaying his relentless knack to stray from rap music's norms, Sadistik and Kid Called Computer opted to create a conceptually unique album more akin to progressive rock than what is accepted as hip-hop with "beautifully married gloomy progressions with [...] gorgeous chaos in the music" (RapReviews.com). Whether it be the grandiose live rock crescendo of "Save Yourself" or the nearly 8 minute epic tale of school violence in "Bed of Flowers," Sadistik showed that he was not aiming to meet expectations but to shatter them into as many pieces as possible with a sound that "goes inside of you and eats it's way out from the inside [...] by being beautiful and painful at the same time" (GutsandGrog.com).

Sadistik's efforts are not limited to recordings, however, as he can be found performing his intimate yet intensely energetic shows around his home of Seattle and around various cities in the United States as well as internationally. In 2011 alone, Sadistik has independently toured in nearly every region of The United States as well as nine countries in Europe including: Germany, Switzerland, Denmark, France, and Austria. Sadistik has also shared the stage with hip hop icons such as: Tech N9ne, Slaughterhouse, Bone Thugs N Harmony, D12, Cage, Eyedea & Abilities, The Grouch, Zion I, etc.

Currently, Sadistik is preparing his official follow up to "The Balancing Act" titled "Flowers for My Father" that will be released on Fake Four Records, as well as finishing a collaborative album with Emancipator and penning his first poetry book.

For all booking and press inquiries please contact: [email protected]
Genre not found
Artist not found
Album not found
Search results not found
Song not found