It dont mean nothing to me dont mean nothing to me
they are gonna say what they say whatever i do and wherever i drink
she meant nothing to me she meant nothing to me
and this town is on
sideways looks and fairweather enemies
a person can change as much as a cloud can change a breeze
dont you know it only hurts when what they say is true
i havent felt a single word from anyone but you
so if you want to go out tonight im coming too
if you still want to go out dowtown thats what we'll do
we got nothing to prove
here comes trouble again here come trouble again
well id rather make an enemy than fake it all just to make a friend
and when your luck turns they turn their back they turn their heads
so keep talking your big talk in your small town shoes
and tell someone who cares yeah someone else with something to prove
cause i never said i was perfect and i never spoke your name
and minding your business and doing
nothing aint the same oh it aint the same
dont you know it only hurts when what they say is true
i havent felt a single word from anyone but you
so if you want to go out tonight im coming too
if you still want to go out dowtown thats what we'll do
we got nothing to prove
Contributed by Penelope F. Suggest a correction in the comments below.
To comment on specific lyrics,
highlight them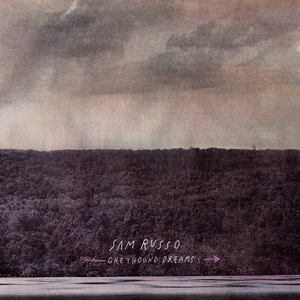 Sam Russo is a singer-songwriter from Haverhill, England.

As well as writing songs he has written two novels entitled "Romancing the Neon Whores of Haverbowl" and "Trouble with a Capital T - The Crystal Stories of Tab Samuels".

He lists his influences as "Bad writing and ACDC".
Genre not found
Artist not found
Album not found
Search results not found
Song not found