Sons of the thief, sons of the saint
Who is the child with no complaint
Sons of the great or sons unknown
All were children like your own
The same sweet smiles, the same sad tears
The cries at night, the nightmare fears
Sons of the great or sons unknown
All were children like your own
So long ago: long, long, ago
But sons of tycoons or sons of the farms
All of the children ran from your arms
Through fields of gold, through fields of ruin
All of the children vanished too soon
In towering waves, in walls of flesh
Among dying birds trembling with death
Sons of tycoons or sons of the farms
All of the children ran from your arms
So long ago: long, long, ago
But sons of your sons or sons passing by
Children we lost in lullabies
Sons of true love or sons of regret
All of the sons you cannot forget
Some built the roads, some wrote the poems
Some went to war, some never came home
Sons of your sons or sons passing by
Children we lost in lullabies
So long ago: long, long, ago
But, sons of the thief, sons of the saint
Who is the child with no complaint
Sons of the great or sons unknown
All were children like your own
The same sweet smiles, the same sad tears
The cries at night, the nightmare fears
Sons of the great or sons unknown
All were children like your own.
Lyrics © Warner/Chappell Music, Inc.
Written by: ERIC BLAU, GERARD JOUANNEST, JACQUES ROMAN BREL, MORT SHUMAN

Lyrics Licensed & Provided by LyricFind
To comment on specific lyrics,
highlight them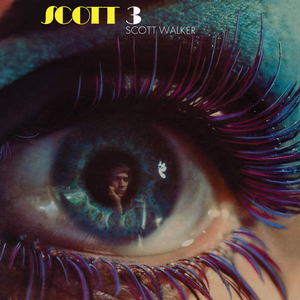 Sons Of is the eleventh track on Scott Walkers third album Scott 3. It's a cover originally written by Jacques Brel. The song was used in the opening to the film Flashbacks of a Fool.

About the track Walker commented: "Brel's song. All children are the same. They all get lost along the way. Whether they are kings or whatever. A straightforward, simple song. The idea of it appealed to me. A good lyrical number. Not melodic but then I don't consider Brel a melody writer."
Genre not found
Artist not found
Album not found
Search results not found
Song not found