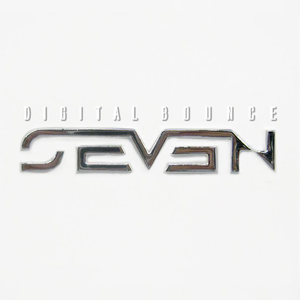 SE7EN (Korean: 세븐, born Choi Dong-Wook, 최동욱, Hanja: 崔東昱, November 9, 1984) is an electropop and R&B singer from Seoul, South Korea. Se7en began training under a management agency YG Entertainment at the age of 15. After 4 years of training in voice and dance, Se7en made his debut in 2003 and became successful throughout Asia. His impressive vocal range, smooth dance moves, and his refusal to lip-sync during live performances has earned him accolades in the music industry as well as heartthrob status. Se7en has also acted the lead role of the Korean drama Goong S, a spin-off of
Read Full Bio
SE7EN (Korean: 세븐, born Choi Dong-Wook, 최동욱, Hanja: 崔東昱, November 9, 1984) is an electropop and R&B singer from Seoul, South Korea. Se7en began training under a management agency YG Entertainment at the age of 15. After 4 years of training in voice and dance, Se7en made his debut in 2003 and became successful throughout Asia. His impressive vocal range, smooth dance moves, and his refusal to lip-sync during live performances has earned him accolades in the music industry as well as heartthrob status.

Se7en has also acted the lead role of the Korean drama Goong S, a spin-off of popular drama Goong. Although the first season of Goong was a hit, Goong S has failed to attract many viewers. Despite the low ratings, Goong S is the most searched and rewatched drama online; ranking higher than its competition: KBS2 Dal Ja's Spring and SBS Surgeon Bong Dal Hee. The drama has also gained a wide variety of support from international fans in the U.S., Thailand, Malaysia, Brazil, Singapore, etc.

Se7en has been preparing for his debut in the U.S. Mark Shimmel, Rich Harrison, and Noize Trip are helping Se7en to create his first English language album. It was also reported that Teddy from 1TYM has produced a song for Se7en's American album and possibly will make more songs.

On March 10, 2009, Se7en debuted in the U.S. with the digital single Girls, featuring Lil' Kim.

Official Korean Website
Official Japanese Website
Official U.S. Website
Official Myspace
Official YouTube Channel
Genre not found
Artist not found
Album not found
Search results not found
Song not found
Money Can't Buy Me Love
Se7en Lyrics
We have lyrics for 'Money Can't Buy Me Love' by these artists:



Blackstreet Buy me love....... Money can't buy me love (buy me love) B…



We have lyrics for these tracks by Se7en:



2Nite SE7EN - 2Nite tonight 郴 葛电吧 呈俊霸 罐磨膊 can you feel me…
Again SE7EN - Again 富沸 钎泅茄 利 绝绰 捞 郴 妇阑 坷疵 匙霸…
ANGEL kureum wiireul keo-reo-ganeun -deut ajikdo nan mideojiji anh…
Baby I Like You Like That [Romanized] Iromyon andwae nunde iryol sunun ob nunde Igon a…
Baby U SE7EN - Baby U 累荤 : 弥癌盔 / 累,祈邦 : PERRY Baby…
bai ri meng SE7EN - 白日梦 (国语) 阳光中你不安分的面孔 有一种莫名惶恐 你说你从来不会被谁感动 却又红了眼睛 YEAH …
Better Together You got me under control Nae mameun ne mamdaero Meotdaero …
Christmas With You SE7EN - Christmas With You 蟒 倔付唱 坷贰 扁档沁绰单 促啊 棵 弊 广俊 去磊啊 酒聪辨…
Come Back To Me So hard not to think about it As every step I…
CRAZY Warning! Warning! Warning! The drama king is in the buildin…
Digital Bounce Never let the party stop Never let the party stop Never let…
Drips I sunganeun real It's Party time Chill It's Party time da Ch…
Forever 止まってた時計いつの間に 動き出してる It's a fake time すれ違うたび人混みで 君の背中探して 壊れそう…
Get Up And Dance SE7EN - Get Up And Dance ≮ VAN黏砺 yo it's on said I…
Girl Friend SE7EN - Girl Friend ≮ VAN黏砺 唱父阑 棱绊 乐绰 匙 累篮 颊辨…
Hikari ビルの隙間で気づかれずに 咲いていた名もない花 今年も季節が巡っては 白い雪舞い降りる いつまでも空を見上げ続けてた 揺…
Honey I Know SE7EN - Honey I Know 蟒 固救秦 酒公贰档 抄 匙 糠俊辑 混酒具摆绢 匙…
I Just Wanna Be [Romanized] I JUST WANNA BE... Nan joon bi ga dwaet ssuh Ni…
I Know SE7EN - Honey I Know 蟒 固救秦 酒公贰档 抄 匙 糠俊辑 混酒具摆绢 匙…
I wanna... Let's get it on. Let's get it on Ibitsunamachinamitoori sut…
I'm Sorry SE7EN - I'm Sorry 朝 栋唱拎~ I'm sorry 捞力绰 唱甫 栋唱拎 (捞力帛 加捞绊) 澄…
Intro I say want here is SEVEN turn it up good your no…
La La La No, no, woo, woo, woo, yeah Say la la la la…
Last of Diary kimi to aruita nagai kono -E-JI hitori mekutte miru mune no…
Love ふいに安らぎ求めて ドアの前 立ちすくんでいた 開けてはいけぬ扉と知ってるのに I miss you ぼやけている 二人…
LOVE AGAIN I fall in love again ... I fall in love again この広い世界でまた…
Love Story SE7EN - Love Story (Feat. Masta Wu) 累荤 : 戎己 /…
Make Good Love Girl, I've always imagined this moment in time. You know? A…
One More Time [Romanized] Nal ee jae geu man nuh ae gyuh teu loh Dol…
One to Ten [Romanized] *One to the Two you know I love you Three to…
Passion (wae neo neun na reul moh reu ni mol ra doh…
Promise Jinagan sarang sogeseo heme-il ttae Apattteon gi-eoge himdeu…
Qi Xi 离开 你难不难过 回来 你到底想没想过 我的生活 是否缺了什麽 每天每夜 过得非常寂寞 我对自己这样说 (自己这样说 )…
Roller Coaster Shorty wanna feel like crazy over night Meom chuji anhneun r…
RUN SE7EN - Run (Feat. G-Dragon & 怕鼻) 累荤 : SE7EN &…
Se7en's Love SE7EN - Se7en's Love 弊措甫 夯 鉴埃 肛苗柳 矫埃 滴传篮 目瘤绊 what…
SOMEBODY ELSE Nae ape inneun neol chama aneul su eobseo Hanmadil mothae na…
STYLE 笑い飛ばしなよいつもの調子で 頼みもしないのに 明日はくるから キープしてなよ ずっとそのスタイルで 目指してた場所は …
take control Hey Wait a minute Hey I said, baby I love the way that…
Tattoo Verse 1: These days I feel it all Every corner of my…
The One SE7EN - The One 累荤 / 累, 祈邦 : TEDDY Every days…
Understand Nareurihaehae jullae Nege chama mothan mari isseo I noraereu…
Wajwo Part 2 그저 난 편한 마음에 요즘 네 안부를 물었어 행복한지 누굴 만나는지 예전처럼 넌…
What u want? Tell me what you want Atsukunaru kawaitakaratani kizamikonde…
When I Can't Sing Maega modeunkeol irheodo nae ingiga tteoreojyeodo Deo isang…
Wishy Washy Nega hedon ku ibyoldo ddo haruga do jinatgo Niga eopnun meil…
Wo Zhi Dao SE7EN - 舅酒 蟒 劳槛秦龙锭档 灯绰单 恐 疵 去磊鄂霸 绢祸茄扒瘤 模备甸 付廉 具加窍霸档 锭沸…
You're My Everything Moh reu get seo wae mot mid neun keon ji Wae…
スタートライン SE7EN SE7EN - Se7en's Love 弊措甫 夯 鉴埃 肛苗柳 矫埃 滴传篮 目瘤绊 what…
아쉬운 이별 (feat. 휘성) 잊었어 너를 보냈던 어제 왜 또 난 너를 막아선건데 미처 서투른…
와줘.. Yeah--- yeah-- oh----- 참 많이 미웠어 너의 모든게 오래된 사진속에 날 보며 웃고…
한번 단 한번 1절] 날이제 그만 너에곁으로 돌아가도록 해줘. 그런 니 마음 어디도 있지않은 차가운…

The lyrics can frequently be found in the comments below, by filtering for lyric videos or browsing the comments in the different videos below.