Babe, I'm a puppet on a string
You could make me do anything right now
Oh babe I'm fly in your web
I'm tangled up in every word you just say
Oh Girl when you walk that, talk like that, look like that
I'm chained to your will
So honey come in for the kill
Come on closer baby I'm going crazy
Baby don't just leave me like this
Just one kiss
Babe I'm your hostage in a chair
You got me tied up with your stare
I ain't goin nowhere
Babe I'm macaroni stuck in glue
There must be gum on my shoe
I can't move
Oh girl when you walk like that, talk like that, Look like that
I'm chained to your will
So honey come in for the kill
Come on closer baby I'm going crazy
Baby don't just leave me like this
Just one kiss
Well that's all I ask of you
Cause I play my heart on
Now just do something to me
Girl when you walk like that, talk like that, look like that
Girl when you walk like that, talk like that, look like that
I'm chained to your will
So honey come in for the kill
Come on closer baby I'm going crazy
Baby don't just leave me like this
Just one kiss
Writer(s): Sean Mcconnell

Contributed by Julian P. Suggest a correction in the comments below.
To comment on specific lyrics,
highlight them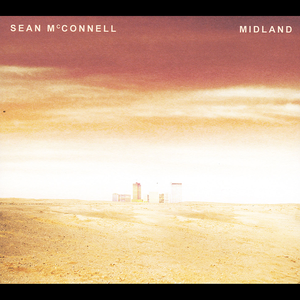 Sean McConnell is a singer-songwriter from Marietta, Georgia. He is known for this folk rock songs about childhood, love, friendships and his faith. Sean currently tours the country promoting his new Tell The Truth EP.

In his own words (from his myspace page):

"For me it's all about the SONG. I remember watching my father sitting at our dining room table for hours and hours with his pencil and pad crafting his songs; spending the time to find the perfect word, the perfect chord, the perfect melody.
Read Full Bio
Sean McConnell is a singer-songwriter from Marietta, Georgia. He is known for this folk rock songs about childhood, love, friendships and his faith. Sean currently tours the country promoting his new Tell The Truth EP.

In his own words (from his myspace page):

"For me it's all about the SONG. I remember watching my father sitting at our dining room table for hours and hours with his pencil and pad crafting his songs; spending the time to find the perfect word, the perfect chord, the perfect melody. That really made an impression on me. When I write a song it really is a kind of science, an operation; but it isn't mathematical or calculated, it is alive and breathing and moving. At the risk of sounding like a hippie on a soapbox, music is still powerful and holy and sacred to me. You can turn it into a product and a business, but you can't start it that way. To me the genesis of a song has to be honest and unassuming. I truly believe that God hands me these gifts and it is my job to translate them as honestly as I can. You have to let a song be what it is. We can't lose that. When I write songs, I like to focus on the fact that we are all the same and we are all just searching for answers and trying to make sense of everything. It's about exploring life and celebrating truth when you find it."
Genre not found
Artist not found
Album not found
Search results not found
Song not found