De Alegria Raiou O Dia
Seu Jorge Lyrics
Senhoras e senhores, samba esporte fino apresenta para vocês, Carlos Dafé.
Até surgir a madrugada
Vou venerar a minha amada
Trocar o pranto pelo canto
E uma vontade intensa
De se encher de amor
Beijos e abraços seja aonde for
Seja
Tenha paciência tanta penitência
Eu não posso mais viver assim
Tenha paciência
Seja mais amiga
Vou te venerar até o fim
Na madrugada
Oh minha amada
De alegria
Raiou o dia
A alegria de nascer
Alegria de cantar
Alegria de viver
Alegria de amar
Em paz
De amar em paz
Contributed by Josiah V. Suggest a correction in the comments below.
To comment on specific lyrics,
highlight them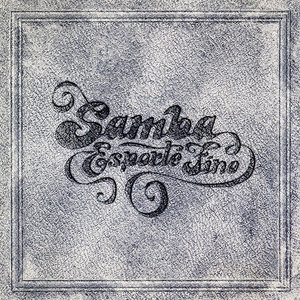 Seu Jorge (born June 8, 1970) (Portuguese: IPA: [ˈsew ˈʒɔxʒi]) is a Brazilian musician, singer, songwriter and actor. Born Jorge Mário da Silva, he was raised in a favela in the city of Belford Roxo in the Baixada Fluminense region of Rio de Janeiro state. He is considered by his fans to be a renewer of Brazilian pop samba. Seu Jorge cites the samba school Estação Primeira de Mangueira, composers Nelson Cavaquinho, Zeca Pagodinho, and American soul singer Stevie Wonder as major musical influences.
Read Full Bio
Seu Jorge (born June 8, 1970) (Portuguese: IPA: [ˈsew ˈʒɔxʒi]) is a Brazilian musician, singer, songwriter and actor. Born Jorge Mário da Silva, he was raised in a favela in the city of Belford Roxo in the Baixada Fluminense region of Rio de Janeiro state. He is considered by his fans to be a renewer of Brazilian pop samba. Seu Jorge cites the samba school Estação Primeira de Mangueira, composers Nelson Cavaquinho, Zeca Pagodinho, and American soul singer Stevie Wonder as major musical influences. He is also a fan of footballer Romário.

As a singer, Seu Jorge was part of the band Farofa Carioca, writing most of the songs of their 1998 debut album Moro no Brasil. In 2001 he released Samba Esporte Fino, a pop album influenced by musicians Jorge Ben Jor, Gilberto Gil, and Milton Nascimento. It was released outside Brazil under the name Carolina in 2003. His second album, the critically acclaimed Cru ("Raw"), was released in 2005. Seu Jorge also recorded the live duo album "Ana & Jorge" with Brazilian singer Ana Carolina, released in Brazil in 2005.

Seu Jorge has gained exposure through his work as an actor and soundtrack composer. He appeared in the critically acclaimed film City of God as Mané Galinha, and then played Pelé Dos Santos in Wes Anderson's The Life Aquatic with Steve Zissou, for which he provided much of the soundtrack in the form of Portuguese language cover versions of David Bowie classics.

In June 2006, he performed at Bonnaroo music festival in Tennessee and at the Festival Sudoeste TMN in Portugal. He has also performed in 2006 at the Bluesfest in Ottawa and at Harbourfront in Toronto. Jorge's performances are known for their excitement and getting the crowd moving.

Jorge has three young daughters, Flor de Maria, Maria Aimee, and Luz Bella. Flor and Luz live in São Paulo, Brazil with Jorge and his wife Mariana. Maria Aimee lives in California, USA with ex-wife Fernanda and her new husband. He also made incursions into political movements, especially when he took part of the Cansei movement, a 2007 manifestation critical of the Brazilian government.

His new album 'América Brasil' had a limited Brazilian release in 2007 under his label Cafuné Gravadora, distributed in the UK by Proper Music
Genre not found
Artist not found
Album not found
Search results not found
Song not found