Shiny, shiny, shiny boots of leather
Whiplash girl child in the dark
Comes in bells, your servant, don't forsake him
Strike, dear mistress, and cure his heart
Downy sins of streetlight fancies
Chase the costumes she shall wear
Ermine furs adorn the imperious
Severin, Severin awaits you there
I am tired, I am weary
I could sleep for a thousand years
A thousand dreams that would awake me
Different colors made of tears
Kiss the boot of shiny, shiny leather
Shiny leather in the dark
Tongue of thongs, the belt that does await you
Strike, dear mistress, and cure his heart
Severin, Severin, speak so slightly
Severin, down on your bended knee
Taste the whip, in love not given lightly
Taste the whip, now plead for me
I am tired, I am weary
I could sleep for a thousand years
A thousand dreams that would awake me
Different colors made of tears
Contributed by Joseph F. Suggest a correction in the comments below.
To comment on specific lyrics,
highlight them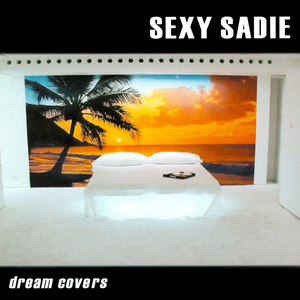 Sexy Sadie is a Spanish pop rock group from the island of Mallorca. They sing in English. They have released six full albums, plus one album of cover songs, one of rare tracks, one live album and one of remixes (all on the Subterfuge label). They formed in 1992, part of a wave of independent groups that arose in the early 1990s, along with Los Planetas and Manta Ray. They released their last album, Translate, in April 2006, and split in December. The band name "Sexy Sadie" is of course a reference to the Beatles song of the same name.
Genre not found
Artist not found
Album not found
Search results not found
Song not found