I'll Be Waiting
Shèna Lyrics
Hold me closer one more time
Say that you love me in your last goodbye
Please forgive me for my sins
Yes, I swam dirty waters but you pushed me in
I've seen your face under every sky
Over every border and on every line
You know my heart more than I do
We were the greatest, me and you
But we had time against us and miles between us
The heavens cried, I know I left you speechless
But now the sky has cleared and it's blue
And I see my future in you
I'll be waiting for you when you're ready to love me again
I put my hands up, I'll do everything different
I'll be better to you
I'll be waiting for you when you're ready to love me again
I put my hands up, I'll be somebody different
I'll be better to you
Let me stay here for just one more night
Build your world around me and pull me to the light
So I can tell you that I was wrong
I was a child then but now I'm willing to learn
But we had time against us and miles between us
The heavens cried, I know I left you speechless
But now the sky has cleared and it's blue
And I see my future in you
I'll be waiting for you when you're ready to love me again
I put my hands up, I'll do everything different
I'll be better to you
I'll be waiting for you when you're ready to love me again
I put my hands up, I'll be somebody different
I'll be better to you
Time against us, miles between us
Heavens cried, I know I left you speechless
Time against us, miles between us
Heavens cried, I know I left you speechless
I know I left you speechless, I'll be waiting
I'll be waiting for you when you're ready to love me again
I put my hands up, I'll do everything different
I'll be better to you
I'll be waiting for you when you're ready to love me again
I put my hands up, I'll be somebody different
I'll be better to you
Writer(s): Jonathan David Pearn, William Hedge, Joshua Alexander Milan, Michael Anthony Gray, Kevin Hedge

Contributed by Kayla R. Suggest a correction in the comments below.
To comment on specific lyrics,
highlight them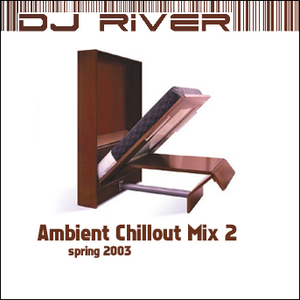 I'll Be Waiting (Lux remix)
Shèna's (full name Shèna Winchester) got soul, and we mean the good, vintage stuff. The English singer-songwriter is a brand new solo star in the making, but steeped in experience at the same time. In 2009, after many years of making other artists sound good, she's seizing the limelight for herself.

She's filled her musical resumé with stellar credits, including central vocal roles on countless crossover dance hits and sessions for James Brown, Luther Vandross, Chaka Khan, Joss Stone, Amy Winehouse and many others.
Read Full Bio
Shèna's (full name Shèna Winchester) got soul, and we mean the good, vintage stuff. The English singer-songwriter is a brand new solo star in the making, but steeped in experience at the same time. In 2009, after many years of making other artists sound good, she's seizing the limelight for herself.

She's filled her musical resumé with stellar credits, including central vocal roles on countless crossover dance hits and sessions for James Brown, Luther Vandross, Chaka Khan, Joss Stone, Amy Winehouse and many others. But now, the dues have been paid in full, and Shèna is on a mission to give soul music a good name — her own.

The journey to creative independence has been hard-won, as has the opportunity to be the artist she really wants to be. With partner, co-writer, producer and manager James Winchester, Shèna has launched her own indie label, No Prisoners, and reaped an early, much-deserved reward, with the typically uplifting nu-disco single 'Can't Stop The Rain' dancing straight onto the Radio 2 playlist. It's a perfect preview of her new album 'One Man Woman.'

The album is both a masterclass in goodtime 21st century pop-dance and a stylish reworking of the hedonistic disco sound of a generation ago. Songs like 'A Love Sensation,' 'Don't Get Me Wrong' and 'Sex Factor' have melodies and lyrics to move you in every sense, plus completely contemporary production values and real strings and brass. But they also recall a time when dance music was larger than life, and the artists that performed it were real entertainers.

Shèna now finds herself in the vanguard of a nu-disco movement that's being celebrated in club nights like Loose at Fabric, Loose Joints at The Player and Hustle at Home, while labels celebrating the trend such as Clone, Rush Hour and Tiger Sushi are also emerging fast.

Her songs pay their respects to such time-honoured artists of the first disco generation, from Donna Summer, Amii Stewart and Loleatta Holloway to Chic, Sister Sledge and Rose Royce. They're a great listen, whether you're out on the town or in for the evening.

So, finally, the featured voice of massive club and pop anthems by Michael Gray ('The Weekend'), Junior Jack ('Dare Me'), Alex Gaudino ('Watch Out') and so many more, can be herself. With Whitney Houston as her ultimate role model, Shèna has come an awfully long way from performing tribute shows to the star that she resembles in both sound and looks. While she would never diss the dance world that has given her a vocal platform, she's relishing the chance to be recognised as her own woman.

"I've been involved in probably ten top 40 records without being a household name," she says without any bitterness. "If I was a DJ and I had one of those records, I would be. Don't get me wrong, dance has been fantastic for me, I've had the opportunity to travel the world, and I've got a great fan club in the gay community. I just feel singers get too much of a hard time."

Ironically, since she would become steeped in soul, Shèna was born in a rock town, Reading in Berkshire. But it was the annual WOMAD Festival that she noticed more, or rather the effect it had. "You couldn't get into Sainsburys," she laughs. "Orange juice, anything like that, you couldn't get it."

But she grew up in a highly musical family, with three sisters and a dad who sounded "like a calpyso Nat King Cole. He's got a beautiful velvet baritone voice." Mum, meanwhile, was the "musical critic" keeping a watchful eye on the potential careers of Shèna and her sisters, two of whom are now professional dancers.

"I always wanted to do music. When I was about three, we had a class singing some nursery rhyme, and I remember thinking 'Why are those other kids messing around?', I didn't understand the difference between being able to sing or not.

"Then later, we'd be washing dishes and singing harmonies and doing dance routines and stuff. At one time, my parents wanted me to get a proper job, and I loved science, so I was going to pursue a career in medicine, but when I got an unconditional offer from the Royal Academy of Music, my mum just went 'Ok, I get it now.' There was no more 'Get a proper job' from then on."

Even before then, a breathtakingly insensitive remark by a music teacher at college had brought out Shèna's natural feistiness. "He said to my mum 'The best she can hope for is to be a secretary.' Nothing wrong with being a secretary, but with some people, that would bring out the negative. But if someone says that to me, I'm like, 'I've got one purpose in life, and that's to prove you wrong.'"

It's fair to say she succeeded. At the Royal Academy, she made a crucial switch from the classical course to study commercial music, also covering songwriting and jazz. "I said 'I can't stay here any longer unless you change my course. I didn't come here to sound like Kiri Te Kanawa, I came here to sound like Whitney Houston. That's what I want to do.'"

Such single-mindedness stood her in good stead when, even while still studying, she began to do backing vocal sessions with major artists. "I was in the London Community Gospel Choir, that's how I met Luther Vandross," Shèna remembers. "I did a show called 'Mama I Want To Sing,' and one time Stevie Wonder came up on stage, and people were coming up going 'I touched Stevie.' I thought 'That's not enough for me,' so I went up and put my hand around him and cuddled him."

Other shows included 'What A Feeling' and 'Jesus Christ Superstar,' and soon she was being noticed by major labels. Shèna was signed by Virgin to their Virgin Club label. She was at the parent company at the same time as the Spice Girls, and enjoyed a Top 30 UK pop hit, under her own name indeed, in 1997 with 'Let The Beat Hit 'Em.'

Those guest vocal appearances on dance hits by DJs would follow throughout the ensuing decade, but inside such records was a star waiting to break loose.
"After an abortive joint development deal with Columbia, I said to my [now husband] James, they're not going to sign me doing what I want to do.' Everybody knew what I could do in the industry. The only way it's going to happen is if we do it ourselves. It was like 'Why should we compromise?'"

The opportunity to go independent came through the financial backing of Shèna's sister and brother-in-law. "When things started to go well for them, they said 'We want to invest in you.' I said 'I can't guarantee you'll get your money back!' We originally decided, why don't we do something with downloads, but it flew from that."

Thus to the Shèna of 2009, who is determined not only to seize the day, but to give people a real night out in the process. She plans to do live shows with a 20-piece band, and that's no typo. "What you want is good quality soul, good production, good vocals, great musicianship, live strings, live brass. We want to go out with a big band, everyone dressed up like Rose Royce, that kind of vibe, and strings and backing vocals, everyone looking really dynamic on stage. So it's a proper show. The band is a show."

Modern crossover dance music just became fun again. "This has happened a lot quicker than we anticipated," beams Shèna. "I keep telling myself, this is what I've always wanted, so enjoy it."
Genre not found
Artist not found
Album not found
Search results not found
Song not found