I can pull my weight
I can walk a line
I'm a sucker for you baby
Cause you're mine all mine
I can treat you right
I?ll never treat you mean
I'm the good, the bad, the ugly
And everything between
who's your daddy
who's your daddy
I can make it happen
Or I can find the way
To get you what you're needin
Any time of day
If you've got a problem
Nobody understands
Call on me I'll be your right hand man
who's your daddy
who's your daddy
who's your daddy
who's your daddy
I'm a loaded pistol
My fuse is always lit
If you're lookin for action
that's just what you get
When you need my protection
Baby I'm here to share it
I've got the fire
And I've got the nerve
who's your daddy
Oh, who's your daddy
who's your daddy
who's your daddy
Baby don't you worry
you've got nothing to fear
I?ll give it all to you
I?ll be standin right here
I?ll tell the world
Baby I've got your back
I?ll never leave you hanging
Baby that's a stone cold fact
who's your daddy
Oh, who's your daddy
who's your daddy
who's your daddy
who's your daddy
Oh, who's your daddy
Your daddy
Daddy
who's your daddy
Yeah, that's what I'm talkin about
Lyrics © Warner/Chappell Music, Inc.
Written by: AUSTIN CUNNINGHAM, SHANNON LAWSON

Lyrics Licensed & Provided by LyricFind
To comment on specific lyrics,
highlight them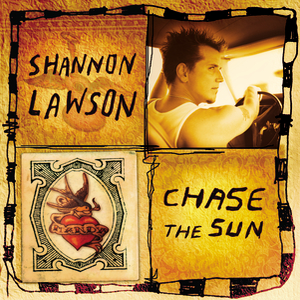 I got tired of seeing my dated bio on here, so this is how it is...

I've been immersed in music since conception. It's all I've ever been interested in. Ever. My entire family on my fathers side all play and sing and half write their own material. They don't even know how far it goes back, but they believe that during the civil war, one of our ancestors was a prisoner of war in Andersonville Confederate Prison. He played the fiddle and as the story goes, he played for the soldiers which allowed him to get enough food to stay alive.
Read Full Bio
I got tired of seeing my dated bio on here, so this is how it is...

I've been immersed in music since conception. It's all I've ever been interested in. Ever. My entire family on my fathers side all play and sing and half write their own material. They don't even know how far it goes back, but they believe that during the civil war, one of our ancestors was a prisoner of war in Andersonville Confederate Prison. He played the fiddle and as the story goes, he played for the soldiers which allowed him to get enough food to stay alive.

I was raised on a tobacco farm in Taylorsville Kentucky. Looking back, it was almost a Kentucky-story-book kind of life with Country and Bluegrass music all around. But we listened to EVERYTHING, so collectively, it was as diverse as you can imagine. I worked in tobacco with my family from the age of 4 until I was 21, and, at the time, couldn't wait to get away, so that's what I did.

I moved to Louisville Kentucky in 1988 and illegally worked the night joints, due to the fact I was underage. My first STEADY music job was a solo gig at the Granville Inn on 3rd street. Three months later, I was hired by a south side Chicago native, a black dude that called himself "Tophat".

Top was a KILLER backbeat/blues/motown drummer. Funny thing is, he fronted the band with a saxaphone that he'd sqeek and sqauk around on and only played the drums when he couldn't find someone else to do it. He was one of the last "chitlin' circuit" style performers I've seen. It was like stepping back in time.

This was where I REALLY learned how to survive as a musician. This guy hustled gigs out of thin air. He'd talk his way into places that didn't hire live music. He'd book a show without even having a band put together, then go to a blues jam and round up a bunch of guys he had just met to play the gig, without any rehearsals. He'd lead the whole band through every song (showing them where to build, stop, punch, etc.) all while playing sax, singing and entertaining (even did the splits every now and then). What amazed me MOST was his abillity to always pull it off. He actually ended up hiring ME at a blues jam (and bummed a ride home that night to the other side of town). Everything he did was by the seat of his pants, but he was always a professional. He taught me the "old school" etiquette of stage and band management. He introduced me to all the black clubs and players in Louisville. My two favorite being Smoketown Red and Kush Griffin. Kush was with James Brown as one of the horny horns and Parliment in their prime. He also was responsible for introducing me to my life long friend "Portland" Johnny Hayes on the drums (bad M.F.) who played with me for most of my stint in Louisville. Johnny was also a Tophat protoge. All of this was my schooling. I owe these people a lot, but especially Top.

I eventually drifted back to my roots of bluegrass, folk and country and started an acoustic band called the Galoots. The first version was Todd Osborne and Dennis Talley. We really had a unique blend that fell into place easily. Eventually, as bands do, we drifted appart and the second inception of the band took place. Comprised of Steve Cooley, Mike Shroeder, and Larry Raley. That band ramped it into more of a moshgrass scene. That did what it did and I decided I had to go to Nashville in '98.

I did three shows at the Station Inn with the second version of the Galoots and ended up with production and publishing offers. I took the publishing, not being a fan of production "deals". Publishing led to demo, demo led to pitching songs to label for other artists to cut, pitch led to "who is this guy", "who is this guy" led to showcase, showcase to deal, and there you have it. I signed with MCA in 2000.

Later, left MCA and eventually went to Equity. Left Equity and joined MUZIKMAFIA. Since then I've gotten several cuts on other artists, writing a lot, playing a lot, producing a lot, and having fun alot. -Shannon Lawson
Genre not found
Artist not found
Album not found
Search results not found
Song not found