Take It Back
She & Him Lyrics
Take it back
Oh, take it back
I don't want your lovin' anymore
Let me live, oh let me live
It's not you who I sing for
So don't sit next to me
Sit by yourself
I don't wanna wonder whether you love me
I don't wanna wonder whether you care
So don't try to woo me
Don't try to fool me
Oh, I know all of your tricks
It's the possibility of stayin' in my corner
I don't wanna wonder whether you love me
I don't wanna wonder whether you care
So don't try to woo me
Don't try to fool me
Oh, I know all of your tricks
It's the possibility of stayin' in my corner
Contributed by Penelope Y. Suggest a correction in the comments below.
To comment on specific lyrics,
highlight them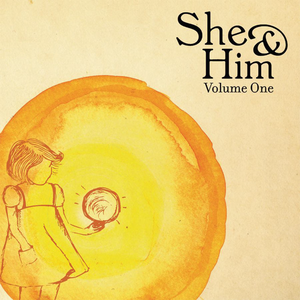 She & Him is an American indie folk band consisting of Zooey Deschanel (vocals, keyboards) and M. Ward (guitar, production). The pair first met in 2006 for a movie soundtrack project for the film 'The Go-Getter' in which they recorded a version of Richard and Linda Thompson's "When I Get To The Border". Their first studio album, Volume One, was released in March of 2008 on Merge Records. Their second studio album, Volume Two, was released March 23, 2010, just over two years since the release of Volume One.
Read Full Bio
She & Him is an American indie folk band consisting of Zooey Deschanel (vocals, keyboards) and M. Ward (guitar, production). The pair first met in 2006 for a movie soundtrack project for the film 'The Go-Getter' in which they recorded a version of Richard and Linda Thompson's "When I Get To The Border". Their first studio album, Volume One, was released in March of 2008 on Merge Records. Their second studio album, Volume Two, was released March 23, 2010, just over two years since the release of Volume One. Their third studio album, Volume 3, was released May 7, 2013.

According to Merge, at their initial studio session the two "were immediately struck by one another's talents and found an instant rapport". During a conversation about their shared love of old records, Zooey let slip that she wrote her own songs, which she recorded alone at home on her computer. Somewhat shy about sharing these musical morsels, she was eventually persuaded to send them to M. Ward. He was instantly impressed, and they soon reconvened at his studio in Portland to begin work. Recorded over a period of several months, between acting work (She) and touring commitments (Him), the pair found time to bring Zooey's fledgling songs to gorgeous fruition
Genre not found
Artist not found
Album not found
Search results not found
Song not found