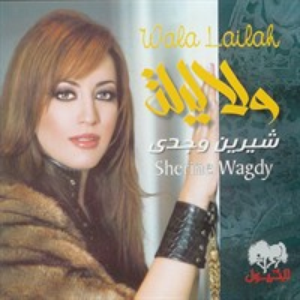 Name : Sherine Farouk Salem
Country : Egypt
Place Of Birth : Cairo
Hobbies : Painting & playing Piano
Degree : B.A Faculty of Arts . English Department

• She was discovered by the famous Radio Stationer Wagdi El Hakim , he was convinced of her talent and gave her his name and introduced her as Sherine Wagdy .
• The Famous musician Baligh Hamdi, listened to her voice and he was delighted and introduced her in a serial programme "Bawabet El Halwani" to play the character of Almaz
Read Full Bio
Name : Sherine Farouk Salem
Country : Egypt
Place Of Birth : Cairo
Hobbies : Painting & playing Piano
Degree : B.A Faculty of Arts . English Department

• She was discovered by the famous Radio Stationer Wagdi El Hakim , he was convinced of her talent and gave her his name and introduced her as Sherine Wagdy .
• The Famous musician Baligh Hamdi, listened to her voice and he was delighted and introduced her in a serial programme "Bawabet El Halwani" to play the character of Almaz
• Her debut album "Law Benna Eih" is considered her new birth certificate Sherine Wagdi renew herself and her art which exceeded all the prospects and snatched the public's and critics sights.
Genre not found
Artist not found
Album not found
Search results not found
Song not found
We have lyrics for 'Yana' by these artists:



Baaziz Rani nadem aaliem, guaa soughri ouchbabi fihha, cheb rassi o…
Van Langen Zamraknala tunka Yana Yanke, le, Yano V ravno polle s zh…



We have lyrics for these tracks by Sherine Wagdy:



Lafait Bilad Allah لفيت بلاد الله ولا حاجة بإيديّ ولا شيء يصبر حالي غير…

The lyrics can frequently be found in the comments below, by filtering for lyric videos or browsing the comments in the different videos below.