Twist ties
And cellophane wrapping
Twist ties
All coming undone
It's just candy
Sweet on the outside
It's just candy
Soft on the inside
And she moves
Into the bloodflow
And she soothes
When she's going down
It's hot
And she's getting sticky
It's hot
And she's gonna melt
It's just candy
Sweet on the outside
It's just candy
Soft on the inside
Contributed by Sophie W. Suggest a correction in the comments below.
To comment on specific lyrics,
highlight them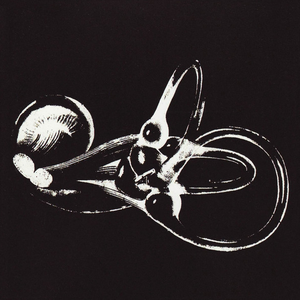 Seemingly powered by pistons, gears, and rusty watch springs, Skeleton Key is a clanky but productive machine. Using ancient microphones, primitive guitars, and found objects, the band heaves with a unique rhythmic undertow yet has a knack for winsome, haunting melody. Their music "strips down, toughens up, picks up some debris, and gets an extra dose of rhythm" according to Jon Pareles of the The New York Times. Skeleton Key creates music both exotic and familiar, elegant yet crass, cerebral yet visceral.
Read Full Bio
Seemingly powered by pistons, gears, and rusty watch springs, Skeleton Key is a clanky but productive machine. Using ancient microphones, primitive guitars, and found objects, the band heaves with a unique rhythmic undertow yet has a knack for winsome, haunting melody. Their music "strips down, toughens up, picks up some debris, and gets an extra dose of rhythm" according to Jon Pareles of the The New York Times. Skeleton Key creates music both exotic and familiar, elegant yet crass, cerebral yet visceral. "It's luxurious, yet affordable" says bassist/singer Erik Sanko (ex of The Lounge Lizards, and collaborator with Yoko Ono, John Cale, and Gavin Friday, among others.)

Forming in 1995 after a chance meeting in New York City club The Knitting Factory, the band's first release was the 1995 Human Pin Cushion EP on Dedicated Records. After some personnel changes the band released an eponymous EP on Motel Records in 1996 that Rolling Stone said "shows how pop culture and high culture can bring everyone to the same place." Original members Steve Calhoon and Rick Lee left the band soon after making this recording, going on to form the band Enon. Soon after their departures, Skeleton Key inked a deal with Capitol Records and put out the critically acclaimed (and Grammy nominated [for artwork]) Fantastic Spikes Through Balloon in 1997. The band then toured the US and Europe with a diverse assortment of acts (Melvins, Girls vs. Boys, Cibo Matto, The Jesus Lizard, They Might Be Giants, Morphine, Brainiac, Primus) before headlining their own US tour. After two gruelling years on the road and a half-finished album recorded, Chris Maxwell departed, leaving the future of Skeleton Key in jeopardy. (From Ipecac Records)

Eventually the band, which had by now been reduced to a lone Erik Sanko, signed with Mike Patton's Ipecac Recordings to release Obtainium in 2002. With a revamped lineup the band hit the road again, playing several successful tours with bands such as Tomahawk, Melvins, Alien Ant Farm and Sleepytime Gorilla Museum. That lineup of Sanko, Craig LeBlang, Ben Clapp and Sean Sankey recorded and released the five song EP The Lyons Quintette on Do Tell Records and a live album (Skeleton Key Live at Metro) which is available exclusively through eMusic.

Sankey amicably left the band at the end of 2006 and new drummer Bob Vacarelli was recruited just days before the band headed out on tour with Chemlab and USSA in late 2007.

Official Website: http://www.skeletonkey.org
Genre not found
Artist not found
Album not found
Search results not found
Song not found