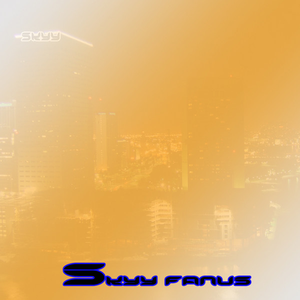 The seeds for Skyy were sown in Brooklyn, New York in 1973, when sisters Denise, Delores, and Bonne Dunning first met musician Solomon Roberts, Jr.. Noted record producer/keyboardist Randy Muller (who was also a member Brass Construction and an arranger for B.T. Express) soon became involved with the project. By 1976, the Skyy lineup of the three Dunning sisters as vocalists, Roberts as the male vocalist/guitarist, Anibal Anthony Sierra on guitars and keyboards
Read Full Bio
The seeds for Skyy were sown in Brooklyn, New York in 1973, when sisters Denise, Delores, and Bonne Dunning first met musician Solomon Roberts, Jr.. Noted record producer/keyboardist Randy Muller (who was also a member Brass Construction and an arranger for B.T. Express) soon became involved with the project. By 1976, the Skyy lineup of the three Dunning sisters as vocalists, Roberts as the male vocalist/guitarist, Anibal Anthony Sierra on guitars and keyboards, Larry Greenberg on keyboards, Gerald Lebon on bass, and Tommy McConnell on drums had solidified.

In the late 1970s, Skyy signed to Salsoul Records. After several albums that saw moderate success in the R&B market, the group crossed over to the mainstream in a big way with the release of the Skyy Line album in late 1981. Featured on this album was the single "Call Me," which gave the group their first (and only, to date) top 40 hit on the pop charts, peaking at #26 in 1982. It also became the first of several #1 R&B hits for Skyy. Meanwhile, the group continued to record for the Salsoul label up through the release of their 1984 Inner City album (Salsoul would fold in 1985), scoring several additional hits on the R&B chart during that time.

In the mid-1980s, the group signed with Capitol Records and released their next album, From the Left Side in 1986. Apart from the top ten R&B single, "Givin' It (to You)," the album saw limited success, and the group left Capitol soon thereafter.

Things were looking rather bleak for the band by the late 1980s. However, after signing to Atlantic Records, Skyy launched a major comeback in 1989 with the release of their extremely successful Start of a Romance album. This release spun off two consecutive #1 R&B singles, with both the title track ("Start of a Romance") and the Quiet Storm classic, "Real Love" claiming the top spot. "Real Love" also became the group's second and final crossover pop hit peaking at #47 on the Top 50 Billboard charts in early 1990. The first single released from the album, "Love All the Way" had also cracked the R&B top 50. Unfortunately, by the release of the Nearer to You album in 1992, the hits had again dried up, and the band has not released a new studio album since then.
Genre not found
Artist not found
Album not found
Search results not found
Song not found
Sunshine Baby
Skyy Lyrics
We have lyrics for 'Sunshine Baby' by these artists:



Hi-Standard Tu Tu Tu Tu Lu Tu Tu, Yeah Yeah When I…
Reamonn Won't you be my sunshine baby In a world that's…
Reamonn feat. Maya Won't you be my sunshine baby? in a world that's…
RSP You're my sunshine baby You're my sunshine baby …
The Classics The night is young, the moon shines bright It's a warm…
The teskey brothers Baby, sweet summers baby How long have we been in love? You…
World Famous Johnsons Just like a movie, I felt it there Out of the…



We have lyrics for these tracks by Skyy:



Call Me Sittin' here Couldn't help hear you talkin' to your best fri…
Here's to You Here's to you Just for you Here's to you This song's for …
It I've been really tryin', baby Tryin' to hold back this feel…
Let I've been really tryin', baby Tryin' to hold back this feel…
Let's Celebrate Let's celebrate Loving each other, needing each other Let's …
Real Love Don't be afraid of the way u feel It's real love…
Show Me the Way Every night I say a prayer In the hopes that there's…
Super Love Don't you know I got a thing for you And for…
Superlove Don't you know I got a thing for you And for…
Take It Easy Take it easy, relax yourself, take it easy Take it easy,…
When You Touch Me I know that I'm Supposed to keep my love inside Don't fall…

The lyrics can frequently be found in the comments below, by filtering for lyric videos or browsing the comments in the different videos below.