Jump to: Overall Meaning | Line by Line Meaning
I sit here every day looking at the sky
Ever wondering why I dream my dreams away
And I'm living for today in my mind's eye
Things are clearer than before
Showing me the way, asking me to stay
I'll never close the door
To all these things and more
In my mind's eye
Everybody I know says I've changed, yeah
Laughing behind their hands
I think they're strange
People running everywhere
Running through my life
I couldn't give a care,
Because they'll never see
All that I can see with my mind's eye
Overall Meaning
"My Mind's Eye" by Small Faces is a song about the power of imagination and inner vision for people who feel lost or disillusioned in society. The lyrics describe a person who sits and looks at the sky every day, trying to understand the meaning of life and their dreams. The protagonist finds solace in their own perceptions, as they are living in the present through their mind's eye, where everything is clear and meaningful.
The song's lyrics reflect a standoffish attitude towards society, where people are judgmental and laugh behind one's back. The protagonist chooses to ignore them because, in their mind's eye, they can see things that others cannot. They believe that their imagination is the source of greater knowledge and understanding than what is offered by the physical world. By distancing themselves from the superficial aspects of society, they can live a life that is truer to their inner selves, leading to personal growth and self-discovery.
Overall, "My Mind's Eye" is a song that encourages people to trust their instincts and inner vision to overcome feelings of isolation and disillusionment in society. By finding solace in one's imagination, a person can find their way towards true happiness and self-actualization.

Line by Line Meaning
I sit here every day looking at the sky
Seated in a place always, I keep observing the sky
Ever wondering why I dream my dreams away
Pondering about the reason for daydreaming
And I'm living for today in my mind's eye
I'm currently alive just through my imagination
Things are clearer than before
Presently I have a much better understanding of things
Showing me the way, asking me to stay
Guiding me and requesting me to remain and pay heed
I'll never close the door
I will always keep an open mind
To all these things and more
To accept and experience all that comes and even more
In my mind's eye
Only in my imagination
Everybody I know says I've changed, yeah
All my acquaintances claim that I have transformed
Laughing behind their hands
Giggling silently among themselves
I think they're strange
I doubt their actions
People running everywhere
Individuals sprinting in all directions
Running through my life
Rushing through the course of my existence
I couldn't give a care,
I am not concerned one bit
Because they'll never see
Since they would never perceive
All that I can see with my mind's eye
The vivid visions that I can envision only in my imagination
Lyrics © BMG Rights Management, Sony/ATV Music Publishing LLC, Warner Chappell Music, Inc.
Written by: RONALD LANE, STEVE MARRIOTT

Lyrics Licensed & Provided by LyricFind
To comment on or correct specific content,
highlight it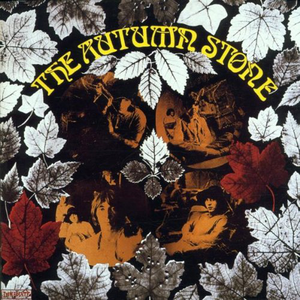 Small Faces were an influential British mod/psychedelic band of the 1960s, led by Steve Marriott and Ronnie Lane with Kenney Jones and Ian McLagan (who replaced original organist Jimmy Winston). The Small Faces were all genuine East End mods . They were signed to Decca records initially and enjoyed major success across Europe between 1965 and 1967 with classic singles like "All or Nothing" and "Sha-La-La-La-Lee" before moving to a new label.

By late 1967
Read Full Bio
Small Faces were an influential British mod/psychedelic band of the 1960s, led by Steve Marriott and Ronnie Lane with Kenney Jones and Ian McLagan (who replaced original organist Jimmy Winston). The Small Faces were all genuine East End mods . They were signed to Decca records initially and enjoyed major success across Europe between 1965 and 1967 with classic singles like "All or Nothing" and "Sha-La-La-La-Lee" before moving to a new label.

By late 1967, the band had felt constricted financially & creatively by manager Don Arden (father of Sharon Osbourne), and were lured by Rolling Stones' publicist Andrew Loog Oldham into signing with his new Immediate label. They soon recorded more expansive psychedelic sounding material including hit pop tunes like "Lazy Sunday" which was included with their UK number one classic concept album Ogdens Nut Gone Flake and "Itchycoo Park" which was their only stateside charting single.


The demise of the Small Faces arrived on New Years Eve 1968, when Steve Marriott walked off stage at The Alexandra Palace in London. Marriott felt that despite the success of the group, he was still not being taken seriously as a musician. He went on to achieve major status in the U.S.A with Peter Frampton in Humble Pie. The others continued as the Faces, opting to drop the "Small" after one LP as new recruits Rod Stewart and Ronnie Wood towered above their new band mates. Drummer Kenney Jones later joined The Who after the death of their drummer Keith Moon. As years went on, Marriott kept recording various lineups as Humble Pie but became somewhat of a caricature and casualty of rock excess. Tragically, Steve Marriott died in a house fire in 1991 and Ronnie Lane followed him in 1997 after a long battle with Multiple Sclerosis. Keyboardist Ian McLagan has continued to tour and record with his own band as well as with artists like Billy Bragg, The New Barbarians ( a group composed of Ian, Ron Wood, Keith Richards, Stanley Clarke, and Billy Cobham), and The Rolling Stones. According to announcements at the shows on the New Barbarians tour, the proceeds of the live gigs were going to pay Ronnie Lane's medical expenses associated with Ronnie's struggle with Multiple Sclerosis.

The Small Faces remain one of British rock's most important legacy acts, with their membership having links to so many other acts. Amongst the many bands they influenced were The Jam, Ramones, Oasis and X.

There are a number of locations around London linked to the Small Faces, many to be found in the East End where they grew up.

The J60 Music bar in Manor Park, an instrument shop where Steve Marriott first met Ronnie Lane
http://www.musicpilgrimages.com/articl/4012.php

Little Ilford park, also located in Manor Park, inspired the track Itchycoo Park, Steve and other kids in the East End used to play in this park when they grew up.
http://www.musicpilgrimages.com/articl/4002.php

In 1968 the Small Faces recorded a video for their track Lazy Sunday, Steve sings in his native East end accent and the video was shot in the East End using Kenney Jones parents' flat in Havering Street. The video ends with a shot of the nearby Thames.
http://www.musicpilgrimages.com/articl/4014.php
Genre not found
Artist not found
Album not found
Search results not found
Song not found