Power Of Love
Smokie Lyrics
When you can't sleep nights and you wonder why,
Without a friend and you wanna die.
Situation desperation, all you want is sympathy,
And sympathy is all you'll get,
Enough - you ain't found nothing yet,
Till you found the power of love.
Your beauty ain't so hard to see,
Your looks can make a fool of me,
You say the things I want to hear,
And tell me it won't disappear,
But I won't know until I find if there is any truth behind,
What you call the power of love.
It takes you, it makes you and sometimes it breaks you,
It fills you and thrills you and sometimes it kills you,
But I've been looking so hard to find it,
I ain't giving it any more time,
There's nothing you can do about this,
You will never live without it,
This is the power of love.
Contributed by Grace T. Suggest a correction in the comments below.
To comment on specific lyrics,
highlight them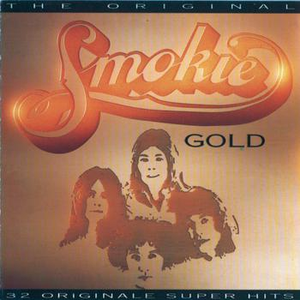 Smokie is an English pop rock band from Bradford who found success in Europe and the U.S. in the 70s. They formed in 1966 in Yorkshire, England and did some early records under the name "Smokey". The band broke into the mainstream after teaming up with songwriters Mike Chapman and Nicky Chinn, artists known for also working with Pat Benatar and Sweet among others. Smokie is perhaps best known for "Living Next Door to Alice", one of their top hits that was a U.K. top 5 single.
Read Full Bio
Smokie is an English pop rock band from Bradford who found success in Europe and the U.S. in the 70s. They formed in 1966 in Yorkshire, England and did some early records under the name "Smokey". The band broke into the mainstream after teaming up with songwriters Mike Chapman and Nicky Chinn, artists known for also working with Pat Benatar and Sweet among others. Smokie is perhaps best known for "Living Next Door to Alice", one of their top hits that was a U.K. top 5 single.

While touring in Ireland, the discovered the audience would cheer back "Who the Fuck is Alice?". As it turns out , this was a ritual at a Café in Nijmegen (the Netherlands) called "Gompie". The group decided to "cover" this version with comedian Roy Chubby Brown having the honor of yelling "Alice, Who the Fuck is Alice?" during the chorus. Thus, Smokie holds the record as the first group to have a top ten song with the word "fuck" in it.

http://en.wikipedia.org/wiki/Smokie_(band)
Genre not found
Artist not found
Album not found
Search results not found
Song not found