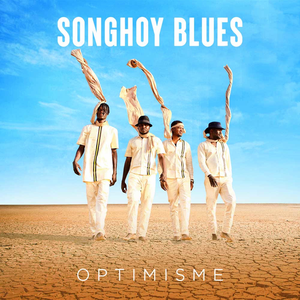 Songhoy Blues are a desert blues-punk band from Timbuktu, Mali. The band were exiled to Bamako during the unrest in Mali. The band features Aliou Toure, Oumar Toure, Garba Toure and Nathanael Dembele.
Genre not found
Artist not found
Album not found
Search results not found
Song not found
We have lyrics for 'Pour Toi' by these artists:



Alek's Deux cœurs égarés retrouvés Comme un conte de fée Une histoi…
Alexandra Juniel Deux coeurs égarés, retrouvés comme un conte de fée Une hist…
Alexandre Kinn Pour toi, je viderais la Seine Même s'il me faut un…
Caroline Savoie Je nous imaginais déjà Au bout de nos sentiers battus S'rapp…
David Hallyday Qu'est ce que tu cherches à me dire Quand tu pleures…
Didi Jeremie Pour Toi Je remercie le bon Dieu D'avoir permit que j'aie Q…
Elsa Esnoult J'apprends à marcher seule Sur la route de mes pensées Même …
Frédéric François J'ai trouvé près de toi Un nouveau rayon de soleil Et mon…
Glorious qu'importe ce qu'ils pensent Nous voulons vivre en toi Qu'…
Jenifer J'ai une ballerine au coeur Quand je pense à toi Et je…
Laureen Rose Je me sens perdu malgré tout tes je t'aime je sais que…
Laurence Jalbert Dans le désordre des années Des nuits complètes à essuyer …
Line Renaud Pour Toi j'ai quitté ceux que j'aimais, j'ai perdu ceux…
MunYA Au bout du téléphone Il y a ta voix Tous ces…
Naelle's Tu es partis depuis des mois, je pense à toi…
Nicolas Peyrac Pour toi J's'rais prêt à n'importe quoi Perdre mon âme et …
Princess Sarah Depuis ce jour Ou j'ai croisé ton regard Tout me semble dé…
Priscillia Au-delà de leurs exigences Oui on s′aime Et malgré tout ce q…
Roch Voisine (M Albert/Louis Gaste) (Marie-Helene Bouquin) Pour toi J'…
Says'z Don't mess with my heart You can't mess with my heart You…
Slai Le coeur n'a que faire de nos serments C'est ce qui…
The Shin Sekaï Pour toi, je ferai tout Mama, pour toi, je ferai tout…
YPWG YPWG Je prendrai tout mon temps pour toi Mon cœur je l'…



We have lyrics for these tracks by Songhoy Blues:



BAMAKO Samedi soir à Bamako sur ma moto Samedi soir à Bamako…
Kashmir Whoa Let The Sun Beat Down Upon My Face And Stars…
Soubour əməlli başlı sikdirib hər şey Sikdirib hər şey Sikdirib hər …
Worry Don't worry You're gonna be happy Keep working today That sm…

The lyrics can frequently be found in the comments below or by filtering for lyric videos.