L'un pour l'autre
Soum Bill Lyrics
La duchesse dans nos villes toujours licolo
Aieeeeeeeee Aieeeeeeee Aieeeeeeee Aieeeee
(bébé toi et moi pour la vie, bébé on ait fait l'un pour l'autre) x2
Comme la marche d'un soldat fatigué, je viens à ta fontaine dans l'espoir de m'abreuver, sur mon dos je traine un lourd fardeau je viens sous ton hagard dans l'espoir d'avoir du repos.
Tu quitteras ton père et ta mère et tu aimeras une femme telle est la volonté de dieu moi j'ai choisi de t'aimer.
Sur mon chemin j'ai pris beaucoup de coup et il m'a toujours fallu tous recommencer
Ses sont les coups de la vie mes larmes mes peines Ses sont les coups de la vie tes pleures mes peines c'est la vie
Dans la plus grande détresse il a fallu que je sache tous ce que j'ai cherché toute une vie était si près
dans mes plus grandes détresse dieu a voulu que sache ce qui ferais mon bonheur était là et m'attendais
Je n'attendais que toi ah x 4
Titi camarera la fille au coeur grand comme une revers de médaille
Celui qui aime vie celui qui n'aime pas traverse la vie tous ressemble
contre des montagnes d'or j'ai choisit d'être à ts côtés
Contributed by Hunter B. Suggest a correction in the comments below.
To comment on specific lyrics,
highlight them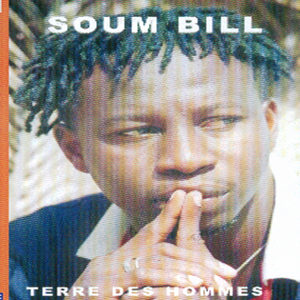 Soum Bill (born Soumahoro Ben Mamadou in Aboisso, Côte d'Ivoire ) is a popular Ivorian singer.
Genre not found
Artist not found
Album not found
Search results not found
Song not found