Acceptance in respect to how you say your prayers
To one from whence we came who has no name
As branching factions fractal in symbology
A oneness which breaks unity from roots which claim we're all the same
If "every opposition carries within it the seeds of agreement"
Then "the brighter your virtue the higher you'll rise"
So if your past approaches you
Preaching comfort, don't be fooled into a war you'll lose
Keep still and she will pass you sooner
And if it's silence that you fear
Yet you pray the noise will clear your mind
Keep still and let the unknown tear you from your thoughts
And set you free from the games you play
Acceptance in respect to how you live your life
For you and only you may bear your weight
As branching factions fractal in philosophy
Your oneness may seek unity in centered stillness -- unnamed faith
Contributed by Logan J. Suggest a correction in the comments below.
To comment on specific lyrics,
highlight them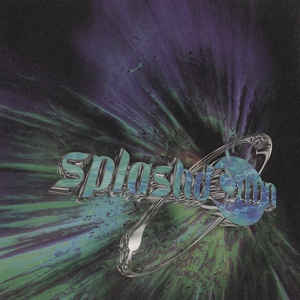 Splashdown, formed in Allston, Massachusetts, in 1996, was an American pop rock band. The group disbanded in 2001. Splashdown gained a small but extremely loyal following in the Northeast United States for their combination of electronica, rock, jazz, and Middle-Eastern influences.

Splashdown consisted of singer/pianist Melissa Kaplan (Universal Hall Pass), electronic programmer Kasson Crooker (later working under the name Symbion Project), and guitarist/bassist Adam Buhler.
Read Full Bio
Splashdown, formed in Allston, Massachusetts, in 1996, was an American pop rock band. The group disbanded in 2001. Splashdown gained a small but extremely loyal following in the Northeast United States for their combination of electronica, rock, jazz, and Middle-Eastern influences.

Splashdown consisted of singer/pianist Melissa Kaplan (Universal Hall Pass), electronic programmer Kasson Crooker (later working under the name Symbion Project), and guitarist/bassist Adam Buhler. The trio increased in size to a five- or six-piece group for live shows; these line-ups frequently included drummer Jason Sakos and guitarist Trevor Shand. Buhler and Crooker were in another female-fronted band in the mid-1990s, Sirensong.

When they were together- during the height of file-sharing programs such as Napster- Splashdown was against sharing their songs online. However, due to their break-up and the fact that much of Splashdown's work has never been commercially available, the band and their fans have made efforts to see that Splashdown's music is available for free online. Some such ways have been forums posts, websites, and other points of interest to an internet user. Such link can be found in their Wikipedia entry, or directly from forums posts such as this, which was found on WNA Forums.

Other downloading locations (still online at the beginning of 2009) include
http://www.sadena.com/music/splashdown/
http://www.injected.org/splashdown/downloads.html
http://www.symbionproject.com/instant.html
Genre not found
Artist not found
Album not found
Search results not found
Song not found