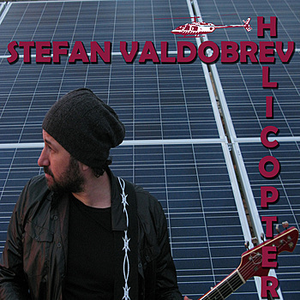 Stefan Valdobrev was born on 20th May 1970 in Stara Zagora, Bulgaria.

He graduated Romain Rolland Foreign Language High School in 1989. In 1993 he graduated The National Academy for Theatre abd Film Arts in the class of professor Krikor Azarian and Todor Kolev. He has been an actor at the Theatre of the Bulgarian Army since 1994.

He has composed original music for 65 theatre performances, 6 feature and 2 documentary films.

In 1999 he released his debut book of poetry called 'Catapult'
Read Full Bio
Stefan Valdobrev was born on 20th May 1970 in Stara Zagora, Bulgaria.

He graduated Romain Rolland Foreign Language High School in 1989. In 1993 he graduated The National Academy for Theatre abd Film Arts in the class of professor Krikor Azarian and Todor Kolev. He has been an actor at the Theatre of the Bulgarian Army since 1994.

He has composed original music for 65 theatre performances, 6 feature and 2 documentary films.

In 1999 he released his debut book of poetry called 'Catapult'

In 2001 his play 'Eros' was published in the compilation book 'Young Bulgarian Dramaturgy'

In 1993 after his participation in the student TV show 'Ku-ku', his first professionally recorded song 'Cinema' was released.

In 1989 he made his first concert appearences as part of the band 'Aleya Alya', together with Mladen Bobev and Plamen Chernev.
Genre not found
Artist not found
Album not found
Search results not found
Song not found