Something bad is 'bout to happen to me
I don't know it but I feel it comin'
Might be so sad, might leave my nose running
I just hope she don't wanna leave me
Don't you give me up, please don't give up
Honey, I belong, with you, and only you, baby
Only you, my girl, only you, babe
Only you, darling, only you, babe
Only you, my girl, only you, babe
Only you, darling, only you
Something bad is 'bout to happen to me
Why I feel this way I don't know maybe
I think of her so much it drives me crazy
I just don't want her to leave me
Don't you give me up, please don't give up
Honey, I belong with you, and only you, baby
Only you, my girl, only you, babe
Only you, darling, only you, babe
Only you, my girl, only you, babe
Only you, darling, only you
What if she's fine
It's my mind that's wrong
And I just let bad thoughts
Linger for far too long
What if (if!), she's fine (fine!)
It's my mind that's wrong
And I just (just!) let bad thoughts (thoughts!)
Linger for far too long
Don't you give me up please don't give up
Honey, I belong, with you, only you, baby
Only you, my girl, only you, babe
Only you, darling, only you, babe
Only you, my girl, only you, babe
Only you, darling, only you
Contributed by Caden M. Suggest a correction in the comments below.
To comment on specific lyrics,
highlight them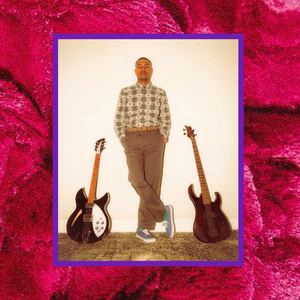 Dark red lipstick is the shade that represents a girl's confidence and will to move on. Steve Lacy sees this as a bad sign and begs for her not to give up on them. He tries to see it from her perspective and offers that maybe she's fine and it's himself that's in the wrong.
Genre not found
Artist not found
Album not found
Search results not found
Song not found