Speedin' down the backstreet
I'm tryna get you in my backseat
Girl I want you to ride with me
Baby ride on me
Speedin' down the backstreet
I'm tryna get you in my backseat
Girl I want you to ride with me
Baby ride on me
I see the way you lookin' at me
Through my peripheral
Vision pretty baby as I ride on this empty road
I'm just lookin' for somethin' to do
Asked if she was hungry does she want any food and
She said, "Nah" then she kissed me on my cheek
Next thing I know she was feelin' on me
And
I was in the M double-O D
When she said park my car down the backstreet
Speedin' down the backstreet
I'm tryna get you in my backseat
Girl I want you to ride with me
Baby ride on me
Speedin' down the backstreet
I'm tryna get you in my backseat
Girl I want you to ride with me
Baby ride on me
Contributed by Bailey D. Suggest a correction in the comments below.
To comment on specific lyrics,
highlight them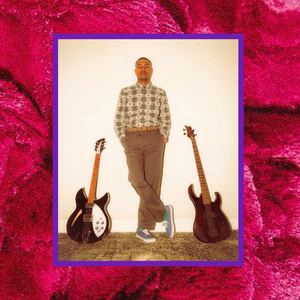 Steve Thomas Lacy-Moya (born May 23, 1998), better known as Steve Lacy, is an American musician, guitarist, bassist, singer-songwriter, and record producer. He was born in Compton, California and gained recognition as a member of the Grammy-nominated R&B band, The Internet, in 2015. In February 2017, Lacy released his debut project, a song-series, titled "Steve Lacy's Demo" and his debut album, "Apollo XXI", was released on May 2019. On December 4, 2020, Lacy released a compilation album titled "The Lo-Fis".
Genre not found
Artist not found
Album not found
Search results not found
Song not found