People keep on learnin'
Soldiers keep on warrin'
World keep on turnin'
'Cause it won't be too long
Powers keep on lyin'
While your people keep on dyin'
World keep on turnin'
'Cause it won't be too long
I'm so darn glad he let me try it again
'Cause my last time on earth I lived a whole world of sin
I'm so glad that I know more than I knew then
Gonna keep on tryin'
'Til I reach my highest ground
Teachers keep on teachin'
Preachers keep on preachin'
World keep on turnin'
'Cause it won't be too long
Oh no
Lovers keep on lovin'
Believers keep on believin'
Sleepers just stop sleepin'
'Cause it won't be too long
Oh no
I'm so glad that he let me try it again
'Cause my last time on earth I lived a whole world of sin
I'm so glad that I know more than I knew then
Gonna keep on tryin'
'Til I reach my highest ground
Woo
'Til I reach my highest ground
No one's gonna bring me down
Oh no
'Til I reach my highest ground
Don't you let nobody bring you down (they'll sure 'nough try)
God is gonna show you
Lyrics © Sony/ATV Music Publishing LLC
Written by: Stevie Wonder

Lyrics Licensed & Provided by LyricFind
To comment on specific lyrics,
highlight them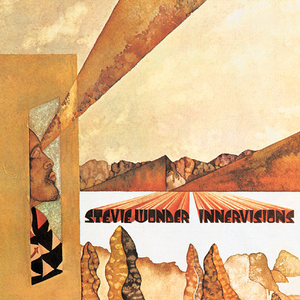 After Stevie was injured in a near-fatal car accident that subsequently resulted in the loss of his sense of smell, he fell into a coma. His manager hummed the melody to this song into his ear, and Stevie moved his fingers along with the music, the first sign of consciousness he exhibited after the accident.

According to the Higher Ground Songfacts, guided by a mix of Christian morality and astrological mysticism, Wonder believed he was writing a "special song" whose lyrics suggested a coming day of judgement.
Read Full Bio
After Stevie was injured in a near-fatal car accident that subsequently resulted in the loss of his sense of smell, he fell into a coma. His manager hummed the melody to this song into his ear, and Stevie moved his fingers along with the music, the first sign of consciousness he exhibited after the accident.

According to the Higher Ground Songfacts, guided by a mix of Christian morality and astrological mysticism, Wonder believed he was writing a "special song" whose lyrics suggested a coming day of judgement. "I did the whole thing in three hours" he told Q magazine. It was almost as if I had to get it done. I felt something was going to happen. I didn't know what or when, but I felt something."
Genre not found
Artist not found
Album not found
Search results not found
Song not found