The first time that he came to me
I was a young boy little did I not believe,
I had a hole in my heart and I was looking for a piece that fit
The next time I was privy to
The dirty secrets, all the little hidden clues
And when I added it up, I knew a little by little won't do
[Chorus]
Can anybody ever tell me something true?
Preferably something that no one can dispute
When everybody's spilling lifelong secrets
I'm betting safely I'm a man who will keep his
Despite his weakness
He'll take his secrets to the grave.
And we will leave it all
Don't ever leave anyone you love behind
So get your fill while you're alive
Don't you ever let them take you alive
And I don't know where the lies end and the truth begins
Don't listen to anyone telling you anything isn't true cause it's all relative
Though I know it'll never ever come to this
I have a secret
And the secret is there was a lie
That I told myself till it became the truth
Rest assured I have a plan b on my mind
If all the webs I weave should ever come and unwind
But I've got plenty of time
[Chorus]
I still believe
In mysteries
And all the lies
It never ends
And all their lame [?] are rotting in their ground
Our plan to never settle down
I took the medicine
But the pills won't work
The pills they don't do anything
But rearrange all the littlest things
And I know a little bit
But that bit won't do
The bit I know is irrelevant
So I guess this song is irrelevant too
Lyrics © OBO APRA/AMCOS

Lyrics Licensed & Provided by LyricFind
To comment on specific lyrics,
highlight them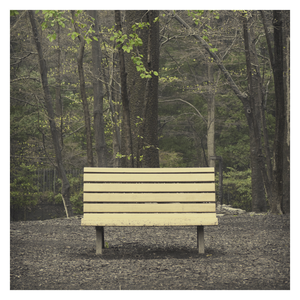 Streetlight Manifesto is a third wave ska punk band from New Brunswick, New Jersey, under the creative leadership of singer/guitarist Tomas Kalnoky. Since forming in 2002, the band has released four full-length albums.

Several of Streetlight's members were already well known among the New Jersey ska community for their roles in past ska bands from that area, most notably Catch 22's Tomas Kalnoky, James Egan, Mike Soprano, and Josh Ansley, as well as One Cool Guy's Stuart Karmatz, Pete Sibilia, Dan Ross, and Chris Paszik.
Read Full Bio
Streetlight Manifesto is a third wave ska punk band from New Brunswick, New Jersey, under the creative leadership of singer/guitarist Tomas Kalnoky. Since forming in 2002, the band has released four full-length albums.

Several of Streetlight's members were already well known among the New Jersey ska community for their roles in past ska bands from that area, most notably Catch 22's Tomas Kalnoky, James Egan, Mike Soprano, and Josh Ansley, as well as One Cool Guy's Stuart Karmatz, Pete Sibilia, Dan Ross, and Chris Paszik.

The band's first album, Everything Goes Numb, was released on August 26, 2003, and was distributed by Victory Records. They headlined their first ever show at Rutgers University on December 9, 2003 in front of a sold out audience.

The line-up has gone through several changes since the band's conception and currently consists of Matt Stewart on trumpet, Mike Brown on alto and baritone saxophone, Jim Conti on alto and tenor saxophone, Tomas Kalnoky on guitar and lead vocals, Pete McCullaugh on bass guitar, Karl Lyden on trombone, and Chris Thatcher on drums.

Though the band has enjoyed little mainstream commercial success, they have received acclaim in alternative music circles, and their debut album is currently in Interpunk.com's top 100 items, over 2 years after its release. In addition, they regularly sell out their live shows, and their first few shows at Rutgers and The Stone Pony not only sold out, but had people coming from as far as Minnesota and Canada. Their second album, a reworking of Catch 22's Keasbey Nights was released on March 7, 2006.

Streetlight Manifesto's third album, entitled Somewhere in the Between came out on November 13, 2007. Rumors also have it that the band is currently working on a series of 8 albums entitled "The 99 Songs of Revolution" in co-operation with Bandits of the Acoustic Revolution, a side-project of singer Tomas Kalnoky slated for release in early 2009.

On November 17, 2009, the band's website announced that "99 Songs of Revolution: Volume One" has been ready for release for quite some time but "some record labels are just plain horrendous." They are also in the process of arranging a tour for 2010 but will spend some time in the studio until they have "a few records to release."

The first album of 99 Songs of Revolution was released on March 16, 2010. On this CD, the band covered songs by artists such as The Postal Service, Radiohead, and NOFX.

Band Members:
Mike Brown - Baritone Sax
Karl Lyden - Trombone
Jim Conti - Tenor Sax
Matt Stewart - Trumpet
Chris Thatcher - Drums
Tomas Kalnoky - Guitar, Vocals
Pete McCullaugh - Bass

www.streetlightmanifesto.com
Genre not found
Artist not found
Album not found
Search results not found
Song not found