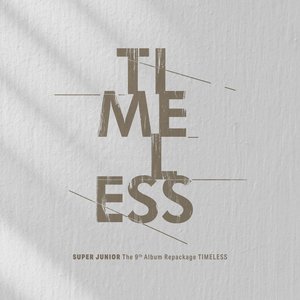 Super Junior (슈퍼주니어), also known as SJ or SuJu, is a South Korean group under SM Entertainment formed in 2005 by Leeteuk, Heechul, Yesung, Shindong, Sungmin, Eunhyuk, Siwon, Donghae, Ryeowook and Kyuhyun. Originally with 13 members, Hangeng, Kibum and Kangin left the group eventually. Initially debuting with 12 members on November 6, 2005 with "TWINS (Knock Out)", they were simply a project group named Super Junior 05. With Kyuhyun's addition on May 23, 2006 for the release of "U", the "05" was dropped and SJ became an official group. SORRY, SORRY was their first album to debut at #1 on
Read Full Bio
Super Junior (슈퍼주니어), also known as SJ or SuJu, is a South Korean group under SM Entertainment formed in 2005 by Leeteuk, Heechul, Yesung, Shindong, Sungmin, Eunhyuk, Siwon, Donghae, Ryeowook and Kyuhyun. Originally with 13 members, Hangeng, Kibum and Kangin left the group eventually.

Initially debuting with 12 members on November 6, 2005 with "TWINS (Knock Out)", they were simply a project group named Super Junior 05. With Kyuhyun's addition on May 23, 2006 for the release of "U", the "05" was dropped and SJ became an official group.

SORRY, SORRY was their first album to debut at #1 on Hanteo. Released on March 12, 2009, it had over 150,000 copies pre-ordered and it sold over 29,000 copies on the first day, defeating Seo Taiji's record of 25,000. Promotions for the album started March 13 with the performance of "SORRY, SORRY" and "Why I Like You" on Music Bank. From March to May, the song collected a total of 10 #1 mutizens with consecutive wins. On May 12, a new version of the album was released with "너라고 (It's You)" as single. The music video was released two days before its schedule because it was leaked onto the internet.

On December 21, 2009, Hangeng filed for contract termination with SM Entertainment. The following day, his lawyer stated the claimed reasons behind the action: provisions were in SM's favor, unlawful 13-year contract length, unfair sum of money to end the contract, not allowed to request to revise his contract, forced to do things that were not in his contract, forced to do things against his will, fined if he disobeyed the company, missed any events or even was late and there was uneven profit distribution. Along with this, it was disclosed that SM's refused to give him a day off in over two years. His manager then submitted a statement to the court citing SM's violation of Hangeng's rights. The statement contended that he was forced to wear a mask due to company's ill handling of the visa issue; company purposely discriminated against Hangeng and his family; company refused to cooperate or listen to any of his suggestions; company purposely turned down individual activities for him. On December 21, 2010, the Seoul Central District Court ruled in favor of Hangeng. The court stated, "all three contracts – from the January 2003 contract, the altered contract from February 2007, and the affiliated contract from December 2007 – do not exist".

They have five sub-units with different concentrations:
Super Junior K.R.Y. consists of the main vocalists Kyuhyun, Ryeowook and Yesung.
Super Junior T consists of Heechul, Kangin, Shindong, Eunhyuk, Leeteuk and Sungmin; focuses on singing trot.
Super Junior M is made up of Hangeng, Siwon, Donghae, Henry, Zhoumi, Kyuhyun and Ryeowook; focuses on singing in Mandarin.
Super Junior H consists of every member of T except for Heechul, who is replaced by Yesung.
Super Junior D&E consists of Donghae and Eunhyuk.
Genre not found
Artist not found
Album not found
Search results not found
Song not found
We have lyrics for these tracks by Super Junior:



A-Cha Ma-ma-mada-my lover, She-she-she will be my lover Pa-pa-pa…
All My Heart 이건 진심이야 babe 너로 가득한 내 속에 가슴에 네 손을 대 봐 두근거리는…
Andante 잠이 와 잠이 와 이 짙은 눈물 끝에 끝이 와 내 방…
Are You Ready 你照片我还保留 一直握在我手心 我回忆在翻转 只是朋友 我和你 但总觉得会比朋友 还会更亲密的互动 像旋律放在心中 Gi…
Believe 우리가 만나게 된 날을 축복하는 이 밤은 하늘엔 달이 펴 있고 별들은 미소짓죠 그대의…
Bite a Libs 숨이 차오르게 끝까지 달린다 칼 같은 시린 바람이 가슴을 때려도 쓰러져 눈물이…
Black Suit 눈부신 moonlight 또 다른 밤의 시작 하얗게 잘 다려 입은 Y-shirt 쇼윈도에…
Bonamana (날 바라봐라) 딴따란딴 딴따란딴 딴따란딴 따다따라빠 딴따란딴 딴따란딴 딴따란딴 따다따라빠 넌 알까말까 알…
Boom Boom 핫 머리부터 발 끝까지 너를 감싼 luxury 다 후 눈부셔 그…
Club No.1 Nuhmoona gippuh nuh ehgeh michyuh neh mameul bbetgyuh nooneu…
Dancing Out [Eunhyuk] 2006 SMTOWN right now, Sapphire blue is Super J…
DEVIL https://www.youtube.com/watch?v=gOwERHxXcTs ([Siwon] Hey He…
Disco Drive Dduhoreun nimoseube mujakjuhng dallineun ee bam ee guhrineun…
Don Idaero kkeutimyuhn gihwega uhbdamyuhn Moduga teullyuhddago …
Don't Don 이대로 끝이면 기회가 없다면 모두가 틀렸다고 말하고 있어 코메디 같은 세상에 웃지 못…
Don't Leave Me [Siwon] Georeooneun ne moseubeul damgoman Sipeunde haruedo s…
Endless Moment Sojunghameul itkko sarasseo chaga-un sesang sogeseo Eodu-un…
First Love Nan geudae maneui oppa Geudaen namaneui yeoja Hangsang ne gy…
Fly 小时候曾幻想要改变世界 长大发现英雄只在电影里出现 妈妈说所有的梦想都实现 长大才发觉 烦恼又出现 我怎么了 开始迟疑了…
From U [Leeteuk]This song is dedicated to the world's biggest fan c…
Gee [Kangin] Aha! Listen Boy My First Love Story [Heechul] My An…
Good Love Ijeseoya geudael hyanghae noraehamnida. Ajik dan hanbeondo …
Gulliver 걸리버 걸리버 거거 걸리버 걸리버 거거 걸리버 걸리버 거거 걸리버 걸리버 거거 고갤 뒤로…
H.i.T Majiman naeaonae pichin kurireul pichoolddae I kaseumson kip…
Haengbok [Sungmin] Hanbeondo nan neoreul ijeobun jeok opso Ojik geuda…
Happiness 我听见收音机 宣布了好天气 大雨过后的空气我们深呼吸 绿草地白T恤 幸福大过天地 我们就好像孩子一样玩滑梯 想念常常变成…
Happy Bubble Uyeon hage chajeun ne jibap Ne moseup bogopa deullin cheok h…
HAPPY TOGETHER 오늘도 날 기다려 준 네 모습 난 기억해 가끔씩 힘이 들 때면 난…
Haru Ooh yeah baby nah oh baby (baby) yeah (yeah) 이런 기분…
Hate U Love U 미워하고 싶은데 다른 사람 곁에서 행복한 너를 보는 것도 지쳐버렸어 이젠 아무 것도…
Heartquake Ibyeol neon shwibni Shit man, I do feel so sorry, 'bout…
Here We Go here we go 세상이 참 살만해 here we go here we go…
Hero I see, ma girl ...Listen to me If you want ... I…
Hit Me UP [Donghae] Jaro geueo noheun deutae [Eunhyuk] Naegen didil go…
I Am 핑계가 필요 했었나 봐 편의점 앞에서 술을 조금 마셨어 정말 조금 인데도…
I Wanna Love You 만일 그대를 지나쳐갔다면 이런 눈물 난 아마 몰랐을거야 사랑해봤던 가슴이라지만 이별만큼은 무뎌지지 않아 …
I'm Your Man Jigum noui gajang gyothe inun gunun nomu gakkawo Ochol sudo …
In My Dream [Kyuhyun] geunyeoga dolaoneyo mianhadago haneyo iksukhaetdeo…
Intro + Rock This House Ijenun naui girul dallyo ne kume nalgel pyolchyo let's rock…
INTRO - SUPERMAN PRELUDE - Gokigenyou koneko-chan otanoshimi no jikan desu chanto simul…
Islands [Donghae] Gireun meolgo mureun gipeosseo [Sungmin] Bareun eo…
iT Yeah! Come On! Oh My Gosh Baby kaojin yidian Yige ni…
It's You 너라고 (너라고) 너라고 (너라고) 난 너뿐이라고 (너라고) 너라고 (너라고) 다른 사랑 필요…
It's You [Hankyung] Neorago (Kyuhyun:Neorago) Neorago (Kyuhyun:Neorag…
Keep in touch Keep in touch Never wanna say goodbye Wanna say you Keep in …
L.O.V.E follow me follow me HUH everybody here we go come! 恋爱能量瞬间释放 …
L.O.V.E. [Kibum] Do we have to spread out for you? I…
Let's Not... Kyuhyun Ee soongani majimagirago geutorok saranghan geudaega…
Let`s Dance [Eunhyuk]Everybody let's go ginjanggameun beotgo Turn the mu…
Lo Siento Pa la la pan, pan na, pa la la Pa la…
Love Disease [Ryeowook]Yeah... Oh... Oh [Yesung]Oh oh [Yesung]Nun gwelo…
Lovely Day [Eunhyuk] my love everytime I'm thinking about you my life…
Mamacita Ah huh, ah huh woo woo 너는 왜 지금 입을 막고…
mamacita (아야야 [Siwon] Neoneun wae jigeum ibeul makgo inna heulleoganeun su…
Marry U Love oh baby my girl 그댄 나의 전부 눈부시게 아름다운 나의…
Midnight Fantasy [Eunhyuk] When I see you my heart skips a beat I'm getting…
Miracle Life couldn't get better Life couldn't get better Jigumk…
Mirror [Yesung]Oneuldo yuhkshi apeun gaseum ikkeulgo Guhwool ape na…
Missin' U 저 하얗다 못해 시린 새벽 하늘 속을 숨이 턱까지 가쁘게 달리고 달려도 하얗게…
MONSTER 얼마나 찢겨야 하냐고 고민을 하고 원망하고 뻔한 결말 끝이 보여도 널 끊을 수…
Mr Simple [All] Because I naughty, naughty, [Leeteuk] Hey! I'm Mr. Si…
Mr. Simple Because you naughty, naughty hey! Mr. Simple Because you nau…
Mr.Simple [All] Because I naughty, naughty, [Leeteuk] Hey! I'm Mr. Si…
My Love My Kiss My Heart [Ryeowook]Haruga illyeon gata gyesok naeryeoantneun nae gase…
My Only Girl 'Cause I'm lonely I'm lonely 'Cause I'm lonely I'm lonely …
No Other 너 같은 사람 또 없어 주위를 둘러봐도 그저 그렇던 걸 어디서 찾니…
NOW [RW] Imae maechin ttambangul wien banjjagineun neoui nundong…
O.V.E.R [Kangin] Dubon marhage hajima dashi mannal su obnun gol (Do…
One Love [Eunhyuk] Yojeum manhi yawin nareul bomyuh chingudeuri marha…
One More Time Sí Otra vez Ma-ma-ma-ma mami Mmmm Baby 나를 떠나지 마 니가 없인 아무것도…
Only U Nae mal deu-reo ju-llae amu maldo haji mal-go na sashi-reun…
Oops!! [Krystal] So Ladies, I know y'all feel me. Them boys…
Oops!! ) So Ladies, I know y'all feel me. Them boys are…
Opera 라틴 라틴 쉽지 않은 언어들로 또 혹은 극적 극적 스토리에 빠져들고 가장 비싼…
Oppa Oppa Ah, Ah, 1, 2, 3. Welcome to the Super Show! Let's Go My…
Our Love 君からの着信音 聞こえる君の声 会いたくて 切なくて 思い切ってかけたの…と ほら太陽が ほら月が 僕たちの恋を 照らし…
Outsider [All/Shindong] Oneul haru dongan naneun Outsider Bokjabhan i…
OVER 두 번 말하게 하지마 다시 만날 수 없는 걸 (don\'t say…
Raining Spell for Love [Eunhyuk] I loved you from the start, you know It's never…
RESET 넌 이제 정말 아무렇지 않냐면서 넌 이따금 별 일 아닌 듯 내게…
Rock this house 이제는 나의 길을 달려 내 꿈의 날갤 펼쳐 let\'s rock this house 나의…
Rockstar Hoo Show time We back, JS house, yeah 시끄러운 음악소리 내 머릴 잡고 흔들흔…
Rokkugo Rokkugo! Rokkugo! Rokkugo! Marhaemar! Rokkugo! Rokkugo! Rokk…
Santa U Are The One 내품에 꼭 안겨서 들었던 겨울바다의 파도소리가 지금 흐른 눈물에 씻겨져 버리잖아요 울지말고 그대…
Scene Stealer Yo, what's up? Get ready? okay Put 'em up now, baby (ooh) Pa…
Sexy Free & Single Every single day I try 정말 거의 다 왔어 We get…
Shake It Up ! 자 일어나 (자 일어나) 다 이리와 (다 이리와) 막 흔들어 (니 생각…
She Feels good feels good Feels good feels good 시간이 온다 Feels …
She's Gone 내게서 언제부터 지친 걸까 난 네게 무엇을 힘들게 한 걸까 더 이상…
SHINING STAR Shining Star Shining Star like a little diamond makes me lo…
Shirt Black and white shirt, git seugo, Pop ya collar and switch …
Smile Onjenga nege mareji Kume gojisun hana opso Dolgo donun gejol…
So I [Eunhyuk] Baby I just want to love you You open up…
SORRY SORRY Dance, dance, dance, dance Teke tepe oh Teke tepe oh Teke…
Sorry Sorry Answer [Yoo young Jin]Hey~Whoooahh whoah I will love you tonight [K…
SPY [Donghae] Nae-ga sarang-han S. P. Y. Keunyeoreul chocha day …
Storm [Donghae] Geuman marhae geu ipsureul yeolgido jeone modeunge…
Success Uh 2007 Super Junior bring it on! All guys should come…
SUPER Clap Clap! I'll make you super clap I'm ma make you super…
SUPER GIRL [Siwon] Hey! Wow~ [Kyuhyun] Oh~ Chao ji chao ji de nь hai …
Super Man [All] Super Junior-neun wonrae man jaman bbajin Ireum hayeo …
SUPERMAN 슈퍼주니어는 원래 맨 자만 빠진 (빠진 빠진) 이름 하여 힘쎈돌이 슈퍼맨 Hey…
Thank You 힘들고 지쳐있던 내게 힘이 되줘서 그리고 항상 내 옆에 있어줘서 이제서야 말하네요 고맙다고 그리고…
This Is Love Yeah this is love woo Come on girl Su baek gaeui daneo…
Tic! Toc! [Eunhyuk] Yahoo~! [Eunhyuk] Uh, uh You and me together [Eunh…
TWINS 그녀를 찾지마 더이상 너에게 아무런 감정도 남아 있질 않대 이제 더는 비굴해지려고…
U 梦中的天使来降临 而我已经确定 要的人就是你 请让我来为你断定 守护你的骑士 他现在在这里 我无法想象身旁你不在 要怎么…
Victory Korea K.O.R.E.A daehanminguk fighting! K.O.R.E.A taegeukjeonsa LE…
Walkin' I'm walkin' to the day I'm walkin' to the day eh…
Walkin' [Shindong]I'm walkin' to the day, I'm walkin' to the day…
Way for love Wa wa wa yeah [Rap] Gashigjogin chemyon da moduda borigo Sa…
WHAT IF 머리 좀 써 침착하게 단순하게 산뜻하게 yeah 두 볼에는 촉촉한 lotion 감각적인 fashion …
Who am I 핑계가 필요 했었나 봐 편의점 앞에서 술을 조금 마셨어 정말 조금 인데도…
Wonder Boy 또 택하면 돼 내 삶의 Concept 짜릿한 세상 속에 난 잘하니까 잘난…
Wonder Boy Japanese ver 1.2.3 Let's go Yeah! Takami mimono ja Concept tsutawaranai …
Y 널 보면 난 웃음만 나와 수줍은 미소까지도 Yeah 날 보는…
Y.M.C.A Young man, there's no need to feel down. I said, young…
You Are The On Make Some Noise! 现在 Start The Beat! Ladies and Gentlemen Onl…
You Are The One 감히 감히 제가 그녈 보냅니다 부디 부디 나를 용서하길 감히 감히 제가…
You're My Endless Love [Donghae] Harue ilnyuhneul salgo muhriro maeumeul jabado [Su…
Your Eyes (Kyuhyun) Bujokhaeteon naye moseup moduji ugo shipeo Naran s…
You'Re My Endless Love [Donghae] Harue ilnyuhneul salgo muhriro maeumeul jabado [Su…
★BAMBINA★ Gokigenyou koneko-chan otanoshimi no jikan desu chanto simu…
고백 언젠가 그대에게 준 눈부신 꽃다발 그 빛도 향기도 머지않아 슬프게 시들고 꽃보다 예쁜 지금…
그녀는 위험해 [Eunhyuk] Ggeunjeokggeunjeokhan mabeobgateun geunyeo-ae geom…
너 같은 사람 또 없어 (Oh oh oh oh oh oh) (Oh oh oh oh oh…
너라고 너라고 (너라고) 너라고 (너라고) 난 너뿐이라고 (너라고) 너라고 (너라고) 다른 사랑 필요…
너로부터 (From U) This song is dedicated to the world's biggest fan club The "…
니가 좋은 이유 TV를 켜면 들리는 세상 얘기들은 어깨를 쳐지게 우울하게 해도 오늘 아침 그대 아주…
돈 돈 넌 묻지 항상 얼마나 널 사랑하는지 가끔씩 아직 먼 미래까지 불안해하지 걱정하지마 널 괴롭히지마 내겐…
로꾸거!!! 로꾸거 로꾸거 로꾸거 말해말 로꾸거 로꾸거 로꾸거 말해말 아많다많다많다많아 다이뿐이뿐이뿐이다 여보게저기저게…
미인아 (날 바라봐라) 딴따란딴 딴따란딴 딴따란딴 따다따라빠 딴따란딴 딴따란딴 딴따란딴 따다따라빠 넌 알까말까 알…
사랑이 떠나다 내게서 언제부터 지친 걸까 난 네게 무엇을 힘들게 한 걸까 더 이상…
사랑이 죽는 병 넌 괴롭게 날 따라오면서 가쁜 숨을 몰아 쉬어 널 외롭게 두고 떠나가고…
쏘리 쏘리 Dance, dance, dance, dance Teke tepe oh Teke tepe oh Teke…
오페라 라틴, 라틴 쉽지 않은 언어들로 또 혹은 극적, 극적 스토리에 빠져들고 가장…

The lyrics can frequently be found in the comments below, by filtering for lyric videos or browsing the comments in the different videos below.