Jump to: Overall Meaning | Line by Line Meaning
Standing in the kitchen
Wondering where Anjela′s gone
She didn't even drive here
She couldn′t have gotten very far
But what does it matter anyways
I didn't like her anyways
I only let her crawl into my arms
I wasn't trying to lead anyone on
I was only trying to stay warm
Oh Anjela
Can′t stand the cold
And it′s not summer anymore
I haven't seen the last of her
There were euphemisms and arrangements
There was alleged transgressions
She said, I′m not very good at talking about this stuff
So nevermind
She buried her face in the pillow
What does it matter anyways
She didn't like me anyways
I only thought because she climbed into my arms
But she wasn′t trying to turn anyone on
She was only trying to stay warm
Oh Anjela
Can't stand the cold
And it′s not summer anymore
I haven't seen the last of her
Oh Anjela
Can't stand the cold
And it′s not summer anymore
I haven′t seen the last of her
Overall Meaning
The lyrics of TV Girl's song "Anjela" narrate a story of a relationship that was purely physical, without any emotional connection. In the beginning, the protagonist wonders where Anjela has gone, realizing that she couldn't have gone far since she didn't have a means of transportation. But, "what does it matter anyway?" he says, "I didn't like her anyway." The line portray the protagonist as someone who is indifferent to the absence of the woman who was once in his bed.
The lyrics further delve into the theme of intimacy without emotion when Anjela confesses, "I'm not very good at talking about this stuff, so never mind." The protagonist, unable to read her mind, concludes that Anjela does not like him and that her crawling into his arms was strictly for warmth. The line "I was only trying to stay warm" is repeated in the chorus, driving home the point that the two parties involved are only seeking bodily warmth and nothing more. The song ends with the protagonist reiterating that he hasn't seen the last of Anjela, suggesting that their brief tryst may continue.
Overall, "Anjela" is a melancholy yet honest portrayal of a relationship based on physical need rather than emotional attachment. The lyrics and melody combine to create a mood that is both reflective and regretful.

Line by Line Meaning
Standing in the kitchen
The speaker is physically in a specific location, the kitchen
Wondering where Anjela's gone
The speaker is wondering about the whereabouts of someone named Anjela
She didn't even drive here
The speaker is stating that Anjela did not use a vehicle to arrive at the current location
She couldn't have gotten very far
The speaker believes that Anjela did not travel a great distance from the current location
But what does it matter anyways
The speaker is questioning the significance or relevance of Anjela's location
I didn't like her anyways
The speaker is expressing a lack of fondness or positive feelings towards Anjela
I only let her crawl into my arms
The speaker allowed Anjela to physically be close to them, but it was not necessarily romantic or affectionate
I wasn't trying to lead anyone on
The speaker claims that they did not have any ulterior motives or intentions when allowing Anjela to be close to them
I was only trying to stay warm
The speaker had a practical reason for allowing Anjela to be physically close - to keep warm
Oh Anjela
The speaker addresses Anjela directly
Can't stand the cold
Anjela does not tolerate or enjoy cold temperatures
And it's not summer anymore
The current season is not summer; it may be colder than Anjela would prefer
I haven't seen the last of her
The speaker believes that they will encounter Anjela again in the future
There were euphemisms and arrangements
There were indirect or vague conversations or agreements between the speaker and Anjela
There was alleged transgressions
There were perceived violations or breaches of social expectations or boundaries
She said, I'm not very good at talking about this stuff
Anjela admitted to struggling with communicating about certain topics or issues
So nevermind
Anjela does not want to continue discussing the topic at hand
She buried her face in the pillow
Anjela physically turned away from the speaker, possibly to avoid discussing something uncomfortable
She didn't like me anyways
Anjela did not have positive feelings towards the speaker
I only thought because she climbed into my arms
The speaker mistakenly believed that Anjela had romantic or affectionate feelings towards them due to physical proximity
But she wasn't trying to turn anyone on
Anjela did not have any romantic or sexual intentions when being physically close to the speaker
She was only trying to stay warm
Anjela, like the speaker, had a practical reason for being physically close - to keep warm
Writer(s): Petering Bradley Robert

Contributed by Mila K. Suggest a correction in the comments below.
To comment on or correct specific content,
highlight it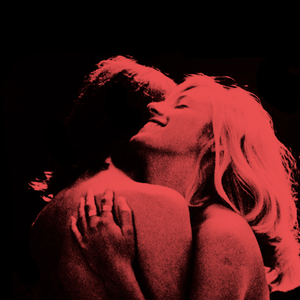 TV Girl is a Los Angeles-based American band consisting of Brad Petering, Jason Wyman, and Wyatt Harmon. The band describes their music as indie pop and something "you can sing along to, but wouldn't sing around your parents". TV Girl's Todd Rundgren sampling song "If You Want It" gained traction on the internet and became popular enough for Warner Music Group to take notice and take it down.
Genre not found
Artist not found
Album not found
Search results not found
Song not found