Her and Her Friend
TV Girl Lyrics
Jump to: Overall Meaning | Line by Line Meaning
I think it′s funny how you could find yourself alone
With someone else in an ideal situation
Without a shred of good intentions between you
Much less a decent explanation
I couldn't tell you why she summoned me
Sometimes you get lucky
And they think that you were someone else
I can′t remember what she said
Was she trying to tell me something
Or talking to herself
Go upstairs, don't close the door
Why don't you give her what she′s asking for
Spill the drink onto the bed
That′s just between her and her friend
But it made it hard to sleep
'Til her head felt even worse
And I hope that she felt miserable
When it was time to go to work
Her and her friend
Just did it as revenge
So any excess pain you feel
Isn′t any consequence
But don't feel bad
Cause you didn′t stand a chance
You can make it a hasty exit
That's how they handle it in France
Little consolation
Even if you always knew it
So any nasty things I said
Were purely therapeutic
Go upstairs, don′t close the door
Why don't you give her what she's asking for
Spill the drink onto the bed
That′s just between her and her friend
Close the door leave on the light
And kiss her for a little while
The liquor soaked into the sheets
She said it′s getting late you'd better leave
Overall Meaning
The lyrics of TV Girl's song "Her and Her Friend" tells a story of infidelity and the consequences that come with it. The song speaks about finding oneself in a compromising situation with someone else, even though they have no good intentions or explanations for their actions. The introduction of the song already sets the tone for the story, as it highlights the narrator's perspective, saying, "I think it's funny how you could find yourself alone with someone else in an ideal situation, without a shred of good intentions between you much less a decent explanation."
The second verse describes a situation where the narrator is summoned over by a woman who may have mistaken him for someone else. There is an ambiguity in her words, and it is not clear whether she is trying to tell him something or just talking to herself. The chorus of the song is an instruction to the narrator to "go upstairs, don't close the door, spill the drinks onto the bed, that's just between her and her friend." This is a call for him to carry out an act of revenge on the woman who summoned him over and the friend who advised her.
In the third verse, the song describes the after-effects of the night. The narrator had trouble sleeping because of the guilt he felt about his actions, but he hopes that the woman and her friend felt miserable too. The lines "Her and her friend just did it as revenge, so any excess pain you feel isn't any consequence" suggest that the women's actions were driven by a desire for revenge, and that they did not consider the consequences of their actions. The final lines of the song describe the end of the night as the narrator is instructed to leave by the woman.
Overall, the song speaks about the complexities of human relationships, the destructive nature of revenge, and the consequences of infidelity. It's a cautionary tale about the dangers of not being honest with one's intentions.

Line by Line Meaning
I think it's funny how you could find yourself alone
It's interesting how two people can end up alone in a situation where intentions aren't clear.
With someone else in an ideal situation
Being with someone else in such a situation seems desirable but confusing.
Without a shred of good intentions between you
Neither of you have any good intentions, and that complicates things.
Much less a decent explanation
There's no clear explanation for any of this.
I couldn't tell you why she summoned me
I don't understand why she wanted me there in the first place.
Sometimes you get lucky
Things can work out in your favor occasionally.
And they think that you were someone else
They mistaken you for somebody else, and it complicates everything.
I can't remember what she said
I'm not entirely sure what she meant or if she was even talking to me.
Was she trying to tell me something
I wonder if she had some kind of message for me.
Or talking to herself
Maybe she was just talking to herself and I happened to be there.
Go upstairs, don't close the door
She's telling me to go upstairs with her but leave the door open.
Why don't you give her what she's asking for
She wants me to do something specific for her, and I'm not sure I want to.
Spill the drink onto the bed
She's giving me strange instructions, an act specifically to happen 'between her and her friend'.
That's just between her and her friend
Whatever happens between them is their business and not mine.
But it made it hard to sleep
It was a difficult situation to deal with, and it kept me up at night.
'Til her head felt even worse
This situation weighed on her, and it took a toll on her physical and mental well-being.
And I hope that she felt miserable
I don't feel good about what happened and I hope she didn't either.
When it was time to go to work
She had to go to work after all of this, and that only adds to the stress.
Her and her friend
She and her friend seem to have some kind of plan or agenda that doesn't involve me.
Just did it as revenge
Their plan might be centered on revenge or getting some sort of satisfaction.
So any excess pain you feel
Any pain you're feeling isn't going to matter in the grand scheme of things.
Isn't any consequence
The consequences of this situation can't be changed, so there's no sense in worrying about it anymore.
But don't feel bad
You don't need to feel guilty for the whole thing – it's not completely your fault.
'Cause you didn't stand a chance
You were put in a difficult position and never had a real chance to avoid it.
You can make it a hasty exit
You can leave quickly if you want to avoid any further complications.
That's how they handle it in France
It's a reference to how the French might deal with a similar situation (getting out while you can).
Little consolation
It's not much of a comfort or reassurance.
Even if you always knew it
Even if you suspected this might happen, you still weren't prepared for it in reality.
So any nasty things I said
Anything negative or hurtful I said or might say is just me trying to process the situation.
Were purely therapeutic
These words are just a way for me to cope and move on from what happened.
Close the door leave on the light
She wants me to leave in the dark, but with a little bit of light left on.
And kiss her for a little while
She wants one final moment of intimacy with me before I go.
The liquor soaked into the sheets
The alcohol has had a tangible effect on this whole situation, and it's obvious.
She said it's getting late you'd better leave
She's letting me know it's time to go, and that any further intimacy is over.
Contributed by Grace C. Suggest a correction in the comments below.
To comment on or correct specific content,
highlight it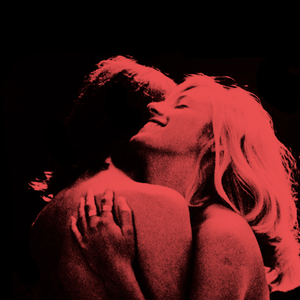 TV Girl is a Los Angeles-based American band consisting of Brad Petering, Jason Wyman, and Wyatt Harmon. The band describes their music as indie pop and something "you can sing along to, but wouldn't sing around your parents". TV Girl's Todd Rundgren sampling song "If You Want It" gained traction on the internet and became popular enough for Warner Music Group to take notice and take it down.
Genre not found
Artist not found
Album not found
Search results not found
Song not found