Pantyhose
TV Girl Lyrics
Jump to: Overall Meaning | Line by Line Meaning
Boys march into war
To certain defeat
They were younger than me
Guns poke through the trees
Death on a limb
They were aiming at him
And when the bullets came, he didn't duck
He wrapped her pantyhose around his neck
And he could feel the magic working
Keeping him from harm
Away to some place mystical and warm
His lucky charm
He got caught
No cover at all
He'd breath in her scent
Not even a scratch
He didn't die
When he stepped on a mine
They were violent and soft
It didn't go off
And when her letter came he didn't cry
He wrapped her pantyhose around his eyes
And he could feel the magic working
Keeping him from harm
Even though she didn't love him any more
Can't kill a lucky charm
Overall Meaning
In these lyrics, TV Girl tells the story of a young soldier who goes to war and miraculously survives all the dangers he faces. The singer describes the horrors of war, as the boy marches into it knowing that he is going to be defeated. The boy was younger than the singer, and this highlights the tragedy of young people being sent to fight wars. The guns are described as poking through the trees, and death being on a limb, which gives a vivid and frightening image of the battlefield.
Despite the danger, the boy is not afraid. When bullets are aimed at him, he does not duck but instead takes a pair of pantyhose belonging to his lover and wraps them around his neck like a lucky charm. He believes that this accessory has a magical power that will keep him from harm, and he is not proven wrong. He steps on a mine that doesn't explode, and he keeps breathing in the scent of the pantyhose. He survives the war, and he receives a letter from his former lover that says she doesn't love him anymore. Still, he wraps the pantyhose around his eyes and believes that they have the power to protect him from any harm.
These lyrics show how war can change people in many ways. The boy becomes superstitious and believes that a pair of pantyhose can protect him from death. It highlights the absurdity and horror of war and how it can break people mentally and physically. The singer is trying to bring attention to the fact that young, innocent people are sent to fight wars in which they face certain death, and there is always collateral damage.

Line by Line Meaning
Boys march into war
Men are willing to risk everything in order to fight in wars
To certain defeat
Regardless of whether they win or lose, war always results in negative outcomes
They were younger than me
The soldiers in war are often younger and less experienced than those who have sent them to fight
Guns poke through the trees
The image of soldiers hiding in the trees with guns ready to fire is a common one in war
Death on a limb
War often involves risking one's life limb and limb for victory
They were aiming at him
There is always someone being targeted in war, and the consequences of being that person can be fatal
And when the bullets came, he didn't duck
Even when faced with danger, some soldiers choose to confront the threat head-on rather than cower in fear
He wrapped her pantyhose around his neck
When faced with danger, the soldier chose to rely on a sentimental item that brought him comfort
And he could feel the magic working
The act of wearing a sentimental item made him feel protected and gave him an emotional boost
Keeping him from harm
The soldier believed that the pantyhose would keep him safe from harm, regardless of whether or not it actually did
Away to some place mystical and warm
The feeling of wearing a sentimental item provided the soldier with a sense of warmth and comfort that could not be found in the harsh conditions of war
His lucky charm
The pantyhose acted as a lucky charm for the soldier, providing him with a sense of hope and protection
He got caught
Even the most skilled soldiers are not immune to the dangers of war and can be caught off guard by enemy attacks
No cover at all
In war, there is often no protection or safe place to hide, leaving soldiers vulnerable to attack
He'd breath in her scent
The soldier relied on the scent of the pantyhose to provide him with a sense of familiarity and comfort
Not even a scratch
Despite the dangers he faced, the soldier emerged unscathed thanks to his lucky charm
He didn't die
The soldier survived the war, an outcome that is not guaranteed for all those who fight
When he stepped on a mine
War involves facing dangers that are often unseen, such as landmines that can cause severe injury or even death
They were violent and soft
The soldier was struck by the fact that something as seemingly delicate as a landmine could cause so much devastation
It didn't go off
The mine failed to detonate, providing the soldier with yet another close call and reinforcing his belief in the power of his lucky charm
And when her letter came he didn't cry
The soldier received news from his loved one, but his emotional response was difficult to read
He wrapped her pantyhose around his eyes
The soldier chose to use the same sentimental item to protect his eyes from the harsh realities of war
And he could feel the magic working
Similar to before, the act of wearing the pantyhose provided the soldier with a sense of comfort and hope
Even though she didn't love him any more
Despite any personal struggles the soldier may have faced related to his love life, his belief in the power of his lucky charm remained steadfast
Can't kill a lucky charm
The soldier's lucky charm played a significant role in his ability to survive the horrors of war, and he would not allow it to be taken from him
Writer(s): PETERING BRADLEY ROBERT

Contributed by Lillian K. Suggest a correction in the comments below.
To comment on or correct specific content,
highlight it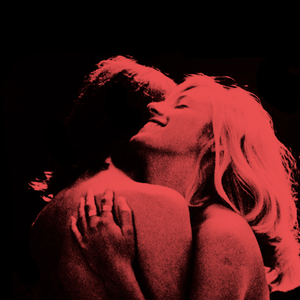 TV Girl is a Los Angeles-based American band consisting of Brad Petering, Jason Wyman, and Wyatt Harmon. The band describes their music as indie pop and something "you can sing along to, but wouldn't sing around your parents". TV Girl's Todd Rundgren sampling song "If You Want It" gained traction on the internet and became popular enough for Warner Music Group to take notice and take it down.
Genre not found
Artist not found
Album not found
Search results not found
Song not found